The nonprofit leaders to watch in 2022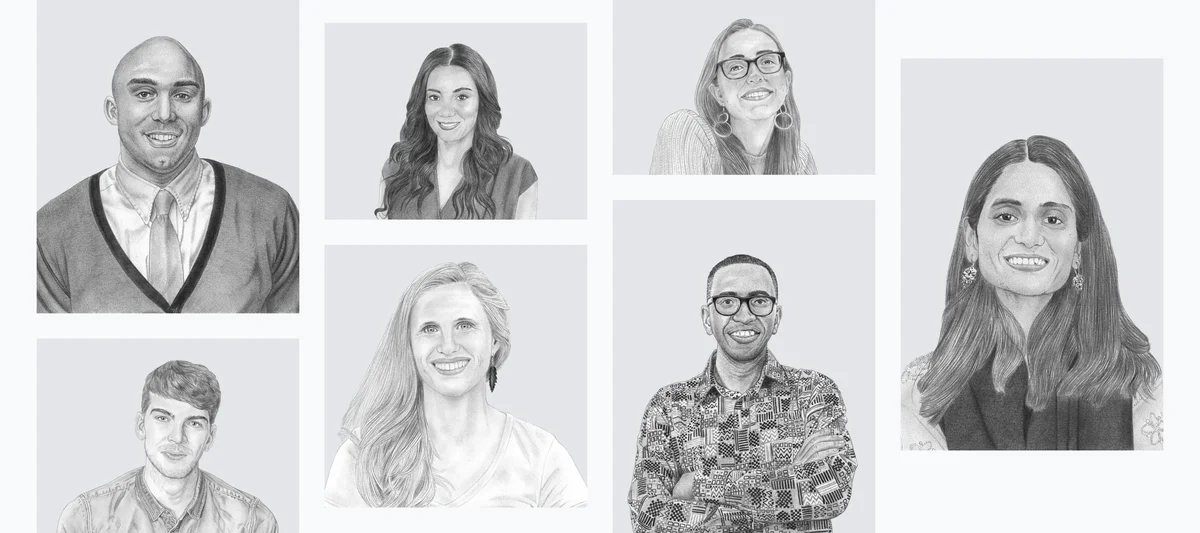 For as long as Google.org has been around, we've supported big ideas to change the world by funding organizations led by dynamic individuals. We backed Sal Khan's Khan Academy when he was creating it from his walk-in closet in 2010; today more than 70 million people have used the service to help improve their academic outcomes. Or GiveDirectly co-founders Michael Faye and Paul Niehaus, who've grown their initial idea for direct cash assistance from a private giving circle to one of the fastest-growing nonprofits of the decade.
So, we asked ourselves: Who are the nonprofit leaders of today who will help create a better tomorrow? The answer: These seven individuals from around the world who are driving real-world change in their communities and finding unexpected solutions to complex challenges across equity, education, health and sustainability. Take a look at Google.org's Leaders to Watch for 2022.
Brandon Nicholson, Ph. D., (he/him) Executive Director, The Hidden Genius Project, is Uplifting Black male youth to reach their highest potential.

Ananya Tiwari (she/her), Executive Director, SwaTaleem, is helping girls in rural India gain access to educational opportunities.

Engineer Bainomugisha (he/him), Associate Professor & Project Lead, AirQo, is envisioning a world with clean air for all African cities.

Mariana Costa (she/her), Co-founder & CEO, Laboratoria, is changing the face of tech in Latin America.

Clara Rowe (she/her), CEO, Restor, is leading an open data platform that supports and connects ecological restoration projects globally.

Dr. Moritz Kraemer (he/him), Co-founder, Global.health, is building a future in which we can better predict the spread of infectious diseases.

Dr. Allison Scott (she/her), CEO, Kapor Foundation, is fighting for racial equity in the tech sector.
We know firsthand the great work that these leaders do at their organizations; collectively their nonprofits have received millions in funding from Google.org over the past few years. Now we're going beyond funding the organizations, to focus on supporting the development of individuals behind the work.
No two leaders are in the same stage of their career, so we're giving them each a financial award of $30,000 to spend how they see fit. We've seen the power that direct cash assistance can have through our grantees (for example GiveDirectly) and believe that each leader will know best how to spend their award for their own development.
There is also great power in being able to exchange ideas with fellow leaders, so in addition to creating opportunities for the leaders to learn from each other, they will each also receive mentorship from directors and vice presidents at Google who will be able to provide coaching tailored to their needs. Mentors will include Engineering Director Mekka Okereke, and VP of Marketing in India, Sapna Chadha.
The work of these Leaders to Watch is inspiring, daring and optimistic, and we can't wait to see what they accomplish in the coming years.