Google.org
Searching for new solutions to the evolving jobs market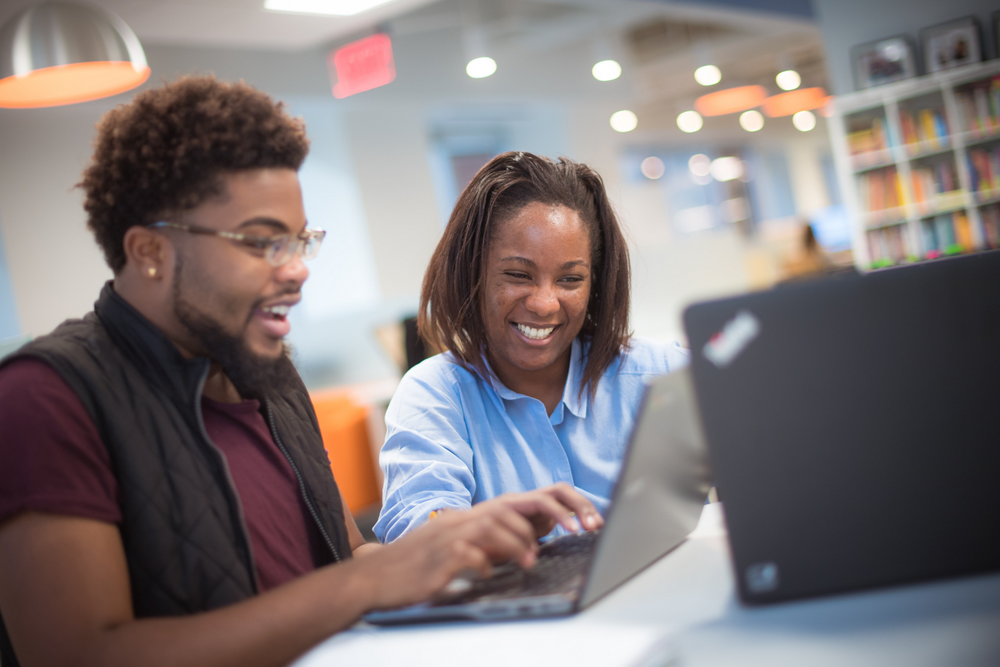 We've all seen lots of articles about the future of work in today's rapidly changing economy. Too often, the loudest voices propose just one of two visions for the future. Either globalization and technology will eliminate quality jobs, or we'll adapt to change just like we always have.
Google may be built on code, but we don't believe the future is binary. What lies ahead is hard to predict, and the most likely scenario for the future of work is a new sort of hybrid—with technology both transforming and creating jobs and new models of employment. But we're confident that, working together, we can shape a labor market where everyone has access to opportunity.
Last year, we launched Grow with Google, an initiative that aims to help everyone across America access the best of Google's training and tools to grow their skills, careers, and businesses. Google Hire helps employers find great employees. And Google for Jobs helps job seekers find new opportunities.
But making a difference requires more than just one company. Today, as part of our commitment to jobs and opportunity, Walmart and Google are making a $5 million grant investment to three organizations testing solutions in reskilling the American workforce and matching skills to roles.
Learning throughout life: The Drucker Institute is partnering with the Mayor of South Bend, Indiana, to bring together the city's educational and workforce resources so that everyone has access to skill-building throughout their careers. This "City of Lifelong Learning" will serve as a national model for communities looking to make learning available throughout life.

Improving matching between skills and roles: Opportunity@Work is launching the techhire.careers platform, a new tool that helps underserved groups validate their skills for employers and connect to opportunities. This inclusive hiring marketplace helps job seekers and entry-level workers connect to trainings and jobs that make best use of their skills, and helps companies consider and hire nontraditional talent.

Backing social innovators with new skilling and job matching ideas: MIT's Initiative on the Digital Economy is holding the Inclusive Innovation Challenge, a challenge for social innovators to use technology to reinvent the future of work. Through this tournament, the IDE will be seeking out and funding social innovators experimenting with new ways of helping people develop the skills they need for the digital economy and connect to job opportunities in a new way.

These grants are part of Google.org's Work Initiative, a search for new solutions to prepare people for the changing nature of work. Last year, we committed $50 million to nonprofits experimenting with new ideas in skill-building, job matching, job quality, and social protections. In response to an open call for proposals, we received hundreds of ideas from across the U.S. In addition to our joint funding with Walmart, today we're announcing four more grantees:
Through these new grants, we aim to back leading social innovators' thinking about how work can help more people access not just income, but also purpose and meaning. Over the next several months, we'll be announcing more grantees, and, most importantly, sharing what Google and all our grantees are learning through these efforts.