Supporting bold ideas for creating a social safety net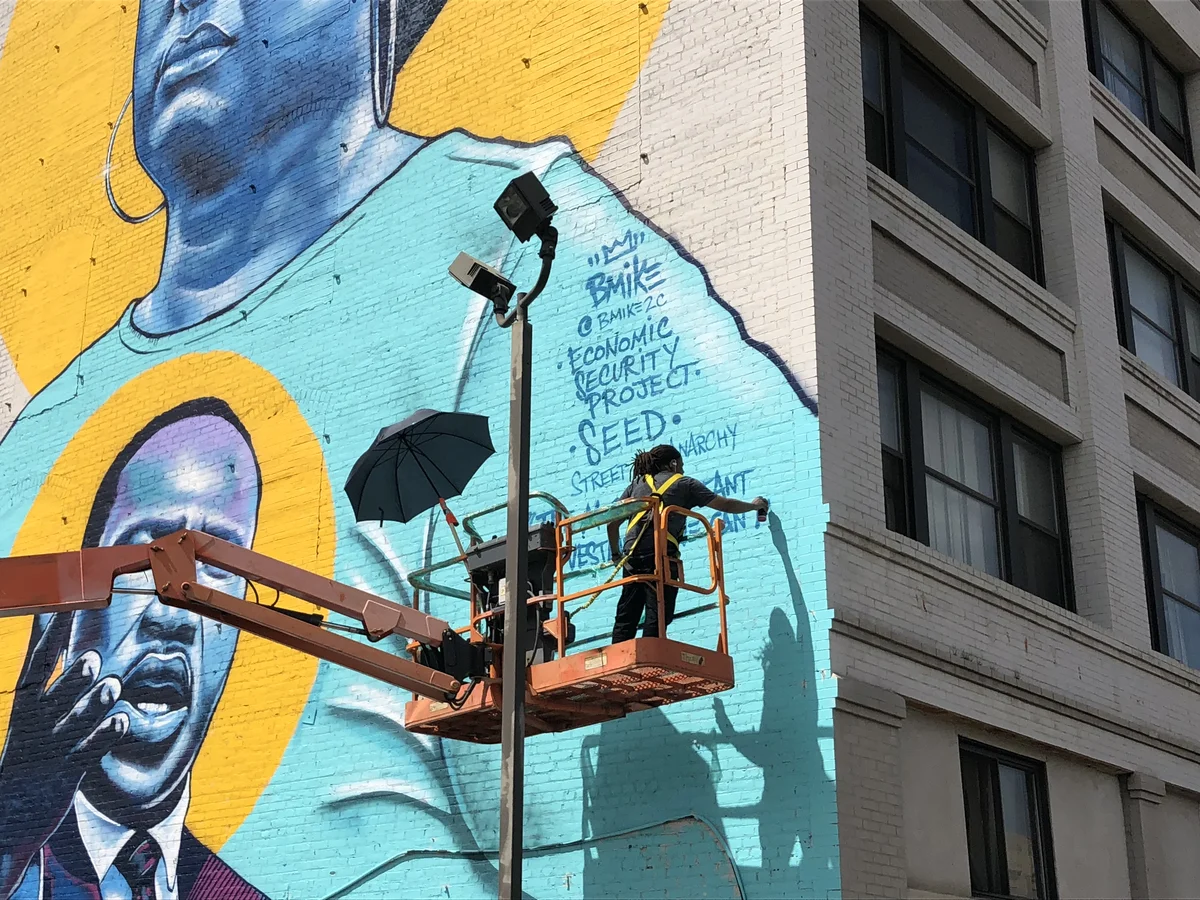 We believe that technology has the power to connect people, create opportunities, and inspire change. But we also understand that changes in technology can mean significant changes in our economy and our society, risking leaving some without the right tools or skill set to adapt. That's why, as part of our efforts to ensure that technology serves everyone, we're supporting programs that help people prepare for a new economic future. For example, people can use Grow with Google to acquire the skills they need to get their next job. And Walmart and Google.org recently announced a new partnership to promote new approaches to skill-building.
Learning new skills to find a job or start a business is important, but that's only the beginning. As we see changes in the labor market—more freelancers, changes in benefits, and declining economic mobility— we need to support new policy ideas. We can go beyond a social safety net to a social "trampoline." People should be able to bounce back from challenges, reach higher, and feel empowered to take steps to improve their careers and get better, richer and more meaningful jobs.
That is why as part of our $50 million Future of Work initiative, Google.org is announcing $2.5 million in funding to four nonprofit organizations working on innovative solutions to employment. The projects will work with people both inside and outside traditional employment—whether a budding entrepreneur, a freelancer, or someone who's self-employed—to help them grow their sources of income and flexible benefits. Some of the projects may surprise you; they dive into new territory for us. But we see these grants as the beginning of a conversation on how we can collectively enhance opportunity for everyone.
Prototyping new portable benefits for low-wage workers: The Workers Lab is using Google's design sprint methodology to design and prototype a new product that will deliver a portable benefit in the form of emergency funding for low-earning contractors and low-wage workers. Through this process, The Workers Lab will partner with leading gig platforms to test and scale this solution. This grant is co-funded with the Rockefeller Foundation.
Understanding and improving the social safety net for freelance workers: The Aspen Institute Future of Work Initiative is coming up with new tools to help understand and administer support programs for gig workers. With Google.org's support, Aspen is building a new digital resource that provides researchers, policymakers, and journalists with a one-stop shop for data about the gig workforce, while developing tools to help launch benefit programs geared to this growing business model.  
Researching how to make the Earned Income Tax Credit work for more people: The Economic Security Project is researching how to modernize the Earned Income Tax Credit, which forms a key part of the social safety net. The research is looking at increasing expanding the credit further into the middle class, recognizing and rewarding unpaid work by covering caregivers and students, and offering an option to receive the credit on a monthly basis. With Google.org's support, the Economic Security Project is looking at the cost and feasibility of these changes.
Using digital tools to experiment with new ways of organizing businesses: Co-operative businesses allow workers to pool resources, find clients, and mitigate the risks of working as independent contractors and gig workers. The New School's Platform Co-op Consortium will partner with the Inclusive Design Research Centre at OCAD University to develop the Platform Co-op Development Kit, a platform to help people start just these kinds of co-operative businesses.
These organizations are at the front lines of creating a more resilient and responsive social contract. What we learn from their investments will help give policymakers new ideas and models and ideas that we hope can be applied more broadly. We look forward to sharing the results of these projects, and to being part of the conversation.