A tech slam dunk: helping students discover code with The Hidden Genius Project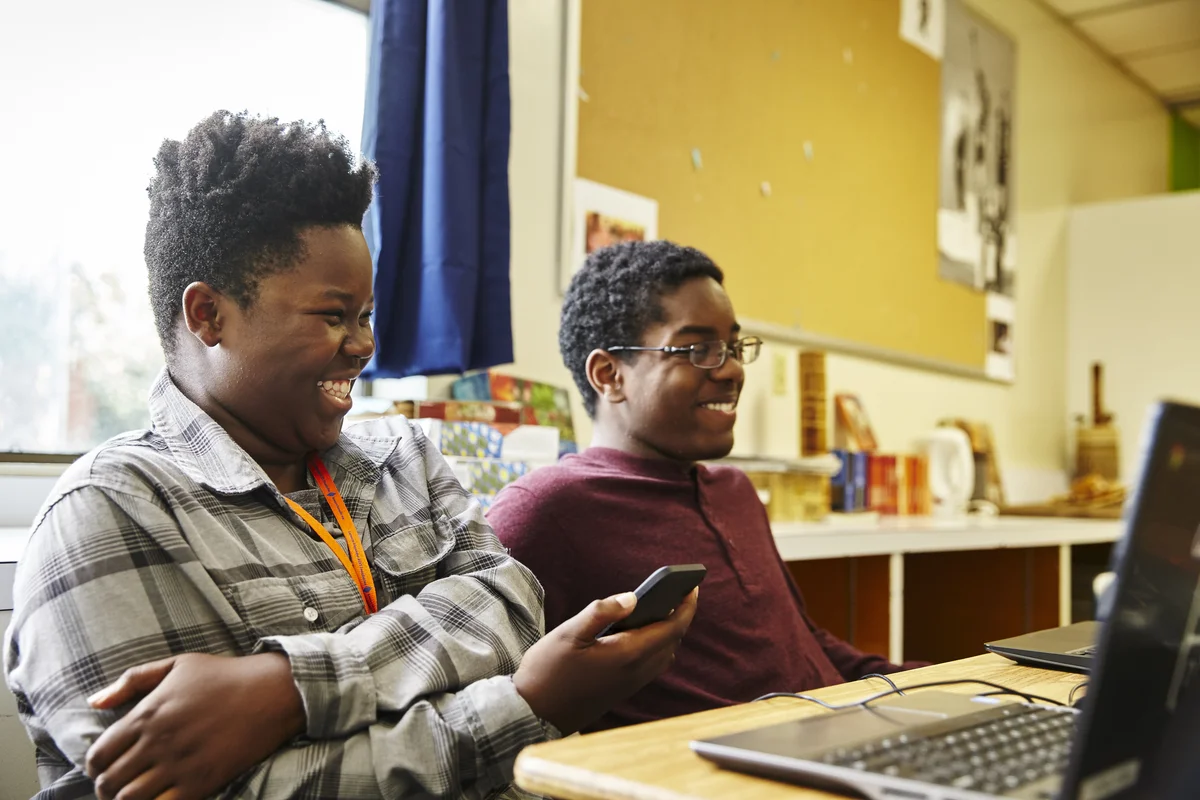 Coding is evolving and influencing how we think about all industries, including fashion, music and art.  But even as CS becomes more important across a wide variety of fields, millions of Black, Hispanic and female youth aren't unlocking its benefits.
One reason behind a lack of representation is perception; according to our research with Gallup, students are five times more likely to take an interest in computer science if they often see people who look like them in that field. As we often say, "you have to see it to be it."
Today we're announcing a $1 million Google.org grant to The Hidden Genius Project, an Oakland, CA-based organization that is working to increase the representation of black male youth in tech. By mentoring Black male youth in technology creation, entrepreneurship, and leadership skills, The Hidden Genius Project aims to shift perceptions of computer scientists and inspire the next generation of technologists.  These funds will help the organization grow into new cities, train more staff, and expand their work to inspire more young people to pursue careers at the intersection of tech and their passions. 
I first met The Hidden Genius Project when they were finalists and then winners in our 2015 Google Impact Challenge.  Since our initial $500,000 grant, they've reached more than 1,700 Bay Area students through their 15-month intensive CS and entrepreneurship bootcamp program, as well as events and workshops exposing young black men to mentors, basic computer programming and various careers in tech, like sports analytics and video game design. 
We presented the grant to The Hidden Genius Project this evening at Tech Slam—the fourth event in our "CS+X" event series, dedicated to exposing kids to activities and guests that combine computer science and their passions; from music to fashion to, in tonight's case' sports. Two hundred and fifty students from Oakland, San Jose and Sunnyvale completed sports-themed coding projects with Google's CS First, The Hidden Genius Project and TEAM, Inc., designed a pair of kicks using 3D rendering software, had front row seats for interviews with NBA players in virtual reality, tried on the interactive Levi's® Jacquard jacket, and more. Students also heard from two Golden State Warriors, entrepreneurs and tech enthusiasts Andre Iguodala and JaVale McGee as well as California Superintendent of Public Instruction Tom Torlakson, about how technology can help athletes become better players and how coding is for every student.
This work builds on over $35 million in Google.org grants focused on providing opportunities for underrepresented students to become pioneers of technology, and we're excited to see how The Hidden Genius Project uses this new grant. While we don't expect all students to pursue a career in tech, we know the skills they learn will serve them well no matter what job ignites their passion.
Teens from The Hidden Genius Project show Andre Iguodola how they're using code to make cars race.


At TechSlam, 200 students rotated at different tech stations, interacting with code, sports, gaming and virtual reality.  Here'e a local student showing Warriors player, JaVale McGee what he's been up to.

David Drummond, Alphabet's SVP of Corporate Development, chats with Golden State warriors players, Andre Iguodola and JaVale McGee in front of hundreds of students to talk about how technology has impacted sports.

Students from Girl STEM Stars, Mountain View School District, East Oakland Youth Development Center and many more came out to TechSlam to explore how coding can be more than what just meets the eye.

One of the youngest event attendees learning all about Virtual Reality with Google's Daydream device.

The Hidden Genius Project, Googlers, and our special guests.