How The Trevor Project is using AI to help prevent suicide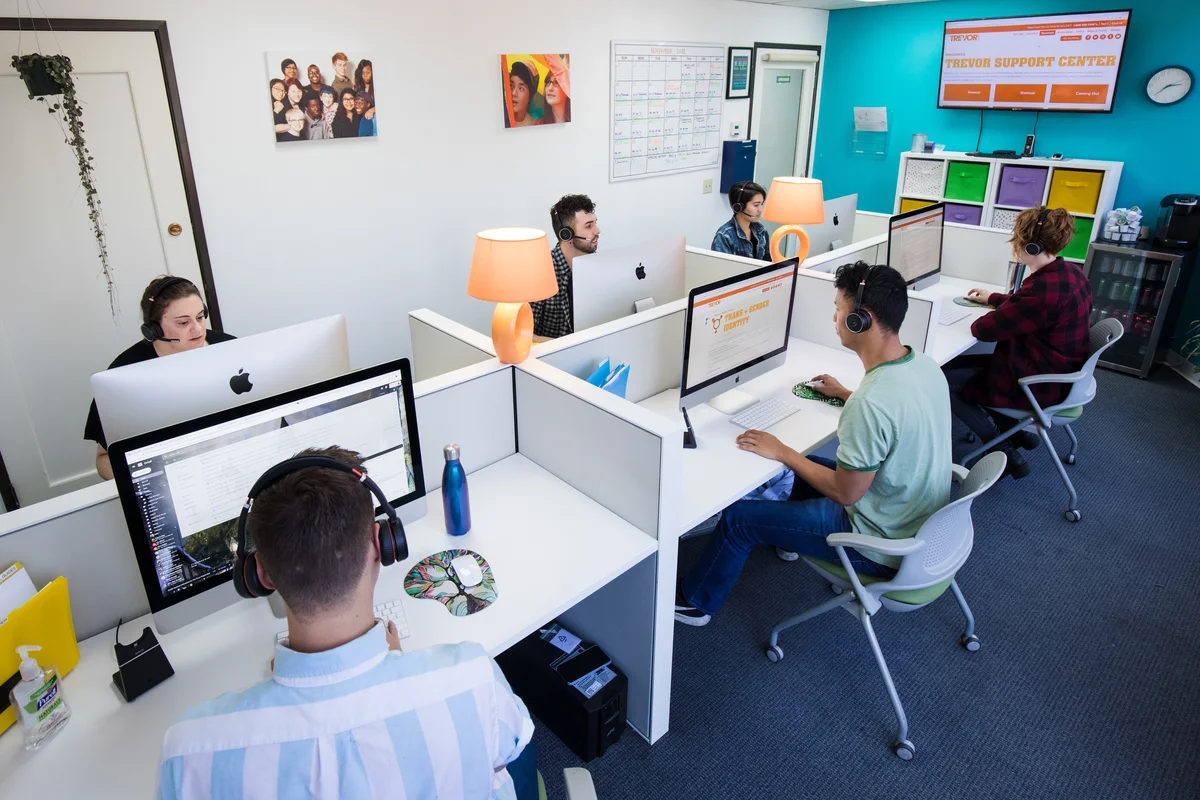 Suicide disproportionately affects LGBTQ+ youth. In the U.S. alone, more than 1.8 million LGBTQ+ youth between the ages of 13 and 24 seriously consider suicide or experience a significant crisis each year. Additionally, LGBTQ+ youth are over four times more likely to attempt suicide than their peers, while up to 50 percent of all trans people have made a suicide attempt—most before the age of 25. Black LGBTQ+ young people are even more impacted as they hold multiple marginalized identities, and research shows that Black youth ages five to 12 are dying by suicide at roughly twice the rate of their white peers. 
To support this particularly vulnerable and diverse community, The Trevor Project takes an intersectional approach to crisis intervention and suicide prevention. The organization offers free and confidential crisis services that they provide 24/7 via phone, chat, and text. In this time of emotional stress, isolation and civil unrest, these services offer much needed support to LGBTQ youth experiencing fear, hopelessness, confusion, and race-based trauma. Sadly, the volume of callers sometimes outnumbers the available crisis counselors who are trained to assist. With support from Google.org, The Trevor Project is incorporating artificial intelligence into its crisis services to connect more people to the resources they need.  
Last year, Google.org provided The Trevor Project with $1.5 million and 11 Googlers from the Google.org Fellowship, a pro-bono program that matches teams of Googlers with Google.org grantees and civic entities for up to six months to work full-time on technical projects. Google.org Fellows assisted The Trevor Project in building an artificial intelligence system that could identify and prioritize high-risk contacts while simultaneously reaching more people. 
Here's how it works. When someone first contacts The Trevor Project, they're asked a few intake questions like: "What's going on?" After that, they talk to a crisis counselor who assesses their risk using a clinical assessment model. Looking at anonymized historical data, the team used natural language processing (NLP) to train the system to learn which types of responses on the intake form were most likely linked to a particular diagnosis risk level. While some specific words or phrases are known to correlate with high risk, the NLP model interprets the entire sentence to determine risk level. Now if a person is identified as a high or imminent risk based on their initial intake questions, they are automatically placed in a priority queue and connected to a counselor sooner. 
To help accelerate this work, Google.org has committed an additional $1.2 million in grant funding and is planning to engage a new cohort of Google.org Fellows set to start in July to expand Trevor's application of NLP to new contexts. This will include developing a conversation simulator to enhance and scale Trevor's virtual counselor training program, and automating the moderation of TrevorSpace, the organization's affirming international online community, to flag and address unsafe content. At the same time, Google.org is partnering with Google's LGBTQ+ employee groups to build a pool of volunteer digital crisis counselors to help respond to Trevor's increased need for crisis services due to COVID-19 impacts. More than fifty Googlers have signed up already. 
The Trevor Project is the world's largest suicide prevention and crisis intervention organization for LGBTQ+ youth. We're honored to support their critical mission and stand with LGBTQ+ people of color, trans and non-binary communities, LGBTQ+ families, and so many more.