Tackling cardiovascular disease with AI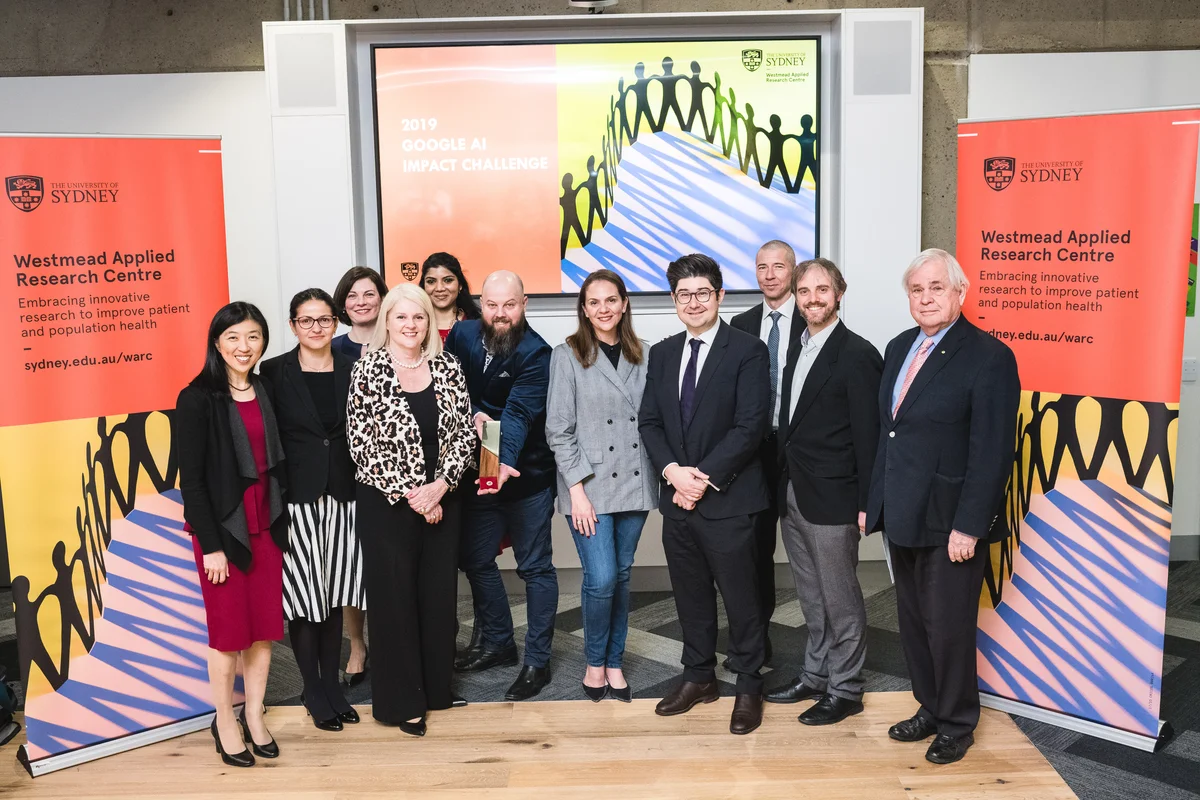 Heart disease and cardiovascular health are a major challenge around the world, and in Australia, one in six people is affected by cardiovascular disease. The University of Sydney's Westmead Applied Research Centre is working on a digital health program for people at risk of cardiovascular disease, and they recently received a $1 million Google.org grant that will help them apply AI to give patients more personalised advice and support.  

We sat down with Professor Clara Chow, Professor of Medicine and Academic Director at Westmead Applied Research Centre, and Dr. Harry Klimis, a cardiologist and Westmead PhD student, to hear more about the program.   
Why is cardiac health such a big issue? 
Professor Chow: Cardiovascular disease is the leading cause of premature death and disability worldwide. In Australia, cardiovascular disease affects approximately 4.2 million people, has resulted in more than 1 million hospitalizations, and caused 1 in 3 deaths in 2016. That's one death every 12 minutes, and these deaths are largely preventable.
How are you proposing to address this problem? 
Chow: Our goal is to support people at high risk of developing cardiovascular disease by encouraging them to adopt healthy habits, such as diet and exercise, and connecting them to health services when they need them. Data and mobile technology means we can do this in ways that weren't possible before. 
Dr Klimis: We've already developed mobile health text-message programs using basic algorithms to customise programs to individuals. We now plan to use machine learning and AI to keep improving how we support participants and help them self-monitor measures like cholesterol, blood pressure, weight, physical activity, diet and smoking.
How will you use the funding and support from Google.org? 
Chow: The grant will help us create digital tools that enable clinicians and health services to provide personalized advice without the need to meet face to face. Initially, we'll link data from existing secondary sources like hospital and clinic presentations to create programs tailored to individuals, and the system will learn from there. 
How does AI help?  
Klimis: An example would be if "John" went to the emergency room at hospital with chest pain and had type 2 diabetes, obesity and hypertension. After being assessed and treated, he could be flagged as a patient at high risk of heart attack and added to the mobile health prevention program. The AI program would learn from John's activities and deliver health advice via SMS or through an app. If John was less active at a particular time of day, the program might register this and prompt him to take a 5-minute walk. 

What do you think is going to be the most challenging part of your project?
Klimis: Making sure we have reliable enough data to support a program capable of AI and machine learning. Our original program sent out standard text messages to over 3000 people, which allowed us—with their permission—to collect data on their characteristics, how they respond to different messages, and how this affects health outcomes. That data will be crucial in building an AI model for the current project.  
What are you most optimistic about?
Chow: We have the potential to help more people at risk of cardiovascular disease by giving them high-quality prevention programs developed by clinicians and researchers, without requiring frequent clinic or hospital visits. Over the long term, mobile and digital health solutions could reduce hospitalizations, bring down healthcare costs, and make healthcare more accessible.  
Header image: Westmead team with Google's Mel Silva and Australian Minister for Industry, Science and Technology, Hon Karen Andrews MP