Google.org's call for a better future for women and girls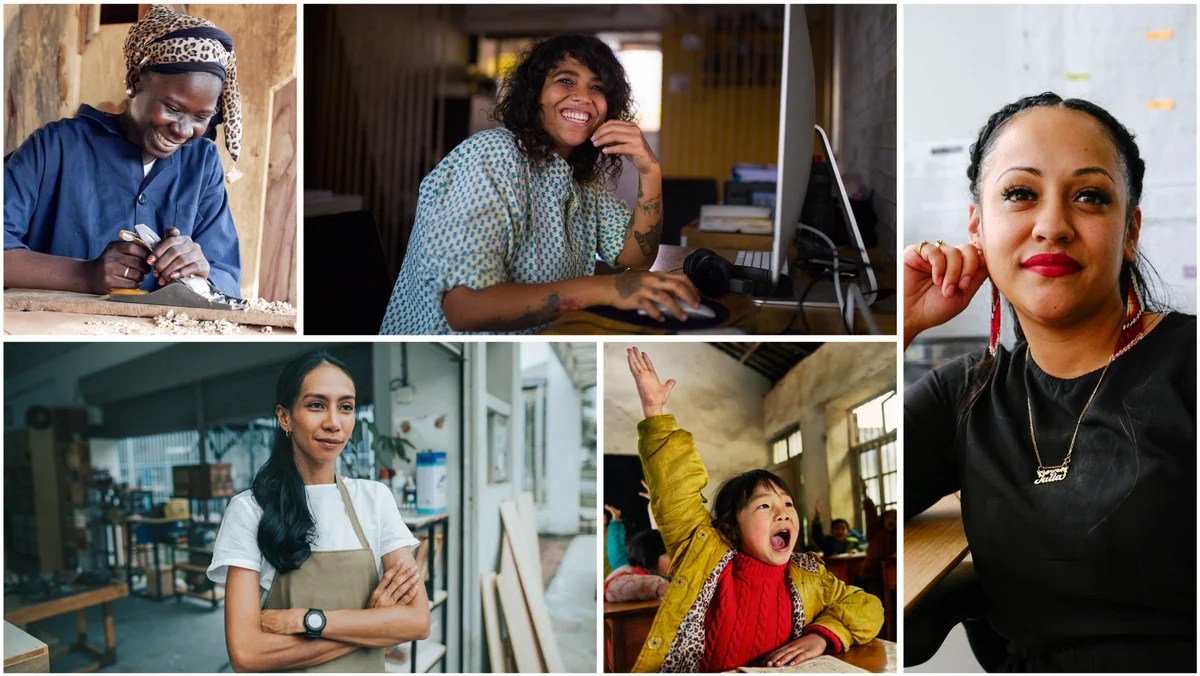 When women and girls have the resources and opportunities to turn their potential into power, it changes the trajectory of their lives and strengthens entire communities. I've seen this play out first hand while living in India, where public health programs that put resources and decision-making in the hands of women drove much stronger outcomes for their families and villages. I've seen this in my own life, when bosses — both male and female — gave me stretch opportunities and bet on my leadership. 
This is why I was excited to join our CEO Sundar Pichai to launch our global Google.org Impact Challenge for Women and Girls at a Google for India Women Will event earlier this morning. We're calling on ideas from nonprofits and social organizations around the world that are working to advance the economic empowerment of women and girls and create pathways to prosperity. Google.org will provide $25 million in overall funding and Impact Challenge grantees will receive mentoring from Googlers, Ad Grants and additional support to bring their ideas to life.
Since I started working in philanthropy over 20 years ago, I've seen women and girls around the world reach new heights and was thrilled when the United Nations made "gender equality and empowerment of all women and girls" one of its Sustainable Development Goals back in 2015. Still, women and men remain on unequal footing — and these inequalities have worsened in the wake of COVID-19. Globally, women are almost two times more likely to lose their jobs as a result of COVID-19, and in the U.S. alone women have lost over 5.4 million jobs, accounting for 55% of all 2020 net job losses. Women are also shouldering a disproportionate amount of unpaid domestic work, and an estimated 20 million girls around the world are at risk of not returning to school. Job cuts, income loss and lack of access to education will prevent the economic advancement of women and girls, particularly those from underserved communities, for generations to come. 
These alarming realities require swift and powerful action. We have a collective responsibility to make sure that generations of women and girls from all walks of life can live in a world where they are treated equally and reach their full potential. Over the last five years, Google.org has given more than $55 million to nonprofit organizations that support gender equity and access to opportunity for women and girls around the world. We've also worked with grantees, such as the National Domestic Workers Alliance, Laboratoria and GiveDirectly, that are dedicated to the same cause. This new Impact Challenge will build on that work.  
I'm honored to stand alongside our partners from Vital Voices and Project Everyone, as well as our phenomenal panel of experts, to elevate the critical work that is happening around the world. Our panel is composed of women leaders from more than 15 countries with a deep expertise in global public policy, advocacy, research, business, technology and more. They will help guide us as we select the ideas with the greatest potential for impact. 
2021 Google.org Impact Challenge for Women & Girls Expert Panel




2021 Google.org Impact Challenge for Women & Girls Expert Panel




2021 Google.org Impact Challenge for Women & Girls Expert Panel




2021 Google.org Impact Challenge for Women & Girls Expert Panel




2021 Google.org Impact Challenge for Women & Girls Expert Panel




2021 Google.org Impact Challenge for Women & Girls Expert Panel



If you're working on an innovative project that supports women and girls, or have a bold idea that will transform economic opportunities for women and girls, then check out g.co/womenandgirlschallenge to apply and learn more about the Challenge. Organizations have until Friday, April 9 to submit ideas, and grant recipients will be announced later this year.