All things are possible: Grow with Google and Google.org Impact Challenge come to OKC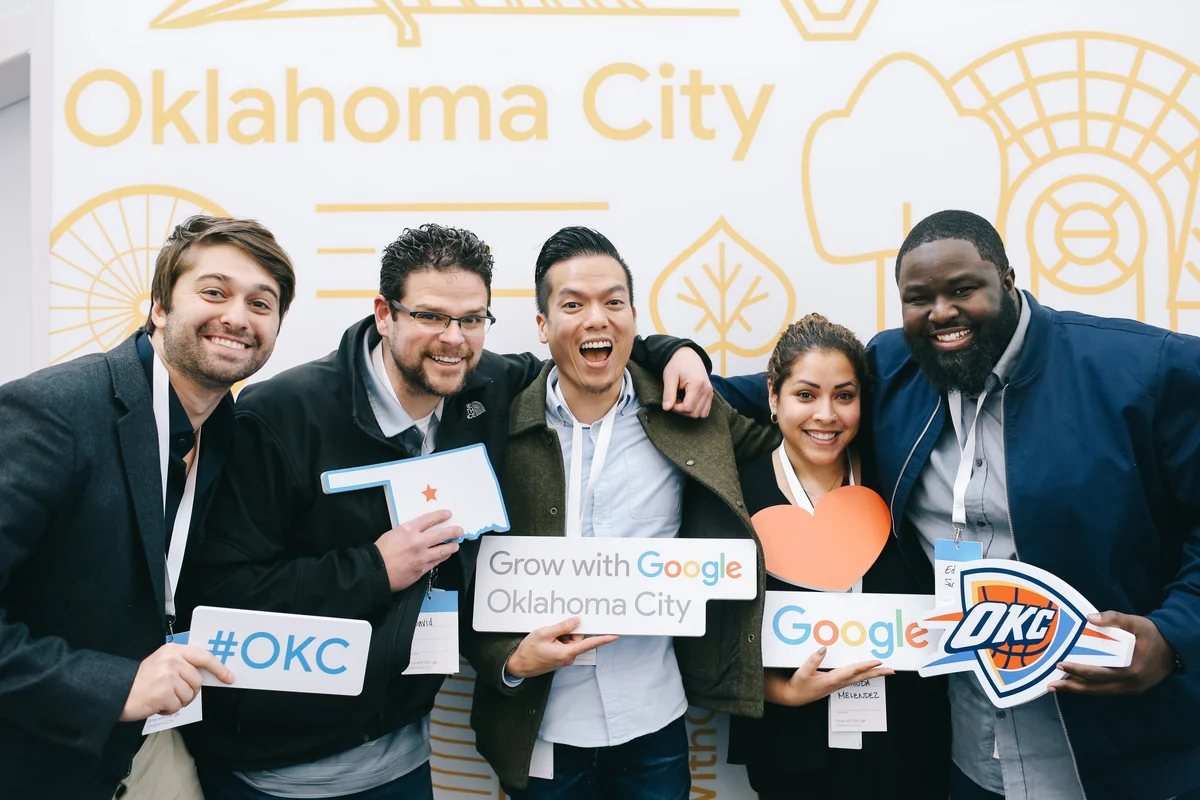 As an Oklahoman, it's exciting to work for a company like Google in Oklahoma City—a community I'm proud to call home and that has given me every opportunity in life to succeed. The homesteader Angelo Scott said our city's spirit has "an attitude that all things are possible if people are willing to take a chance and embrace the future without hesitation or reservation." As Oklahoma City has developed a diverse economic base as a center for energy, healthcare, aerospace and technology, its spirit remains evident.
Many Oklahoma City businesses are using technology to grow, reach new customers, and adapt to changing markets. For example, Langston's Western Wear, a century-old family business, found new momentum when it put its products on the web. Now, online sales account for more than 25 percent of their overall business. Watch their story:
Grow with Google aims to support more students, educators, job seekers and businesses like Langston's as they adapt and grow. This national initiative provides training, tools and workshops to help everyone build the digital skills they need.
The Google.org Impact Challenge Oklahoma City is the latest component of this initiative. Nonprofit organizations in Oklahoma City are invited to submit innovative ideas for economic development and job creation. A panel of local advisors will select four winners, and each will receive $50,000 in funding as well as training from Google employees. The local community will then have the opportunity to vote on which of the four projects it believes will have the greatest impact, and the winner will receive an additional $50,000 grant.
We announced the Challenge at the Grow with Google event in Oklahoma City this week, where—with the support of 33 local partners—we met a thousand Oklahoman small businesses, job seekers, educators and students. They participated in training sessions, hands-on demos, workshops, and one-on-one coaching from Googlers. Oklahoma Governor Mary Fallin, Secretary of Education Workforce Development Natalie Shirley, and General Manager of the Oklahoma City Thunder Sam Presti, who is an advisor for the Challenge, also joined us to kick off the day.
Rumble the Bison (of the Oklahoma City Thunder) learning something new in the Coding for Kids workshop

Native Oklahoman Googler Christie Clark sharing tips in a 1-1 coaching session

Getting in the holiday spirit with Google Cardboard

Oklahomans building digital skills in one of more than a dozen workshops

A young Oklahoman in the "Coding for Kids" workshop

Checking out Google Primer, an app to build digital marketing skills, at the Grow with Google event in Devon Boathouse
Google has called Oklahoma home since 2011, and we'll continue to work with local partners to bring Grow with Google programming to OKC. Grow with Google will come to more cities and towns next year—see where we're headed at g.co/grow/events.