Digital skills training for 100,000 Black women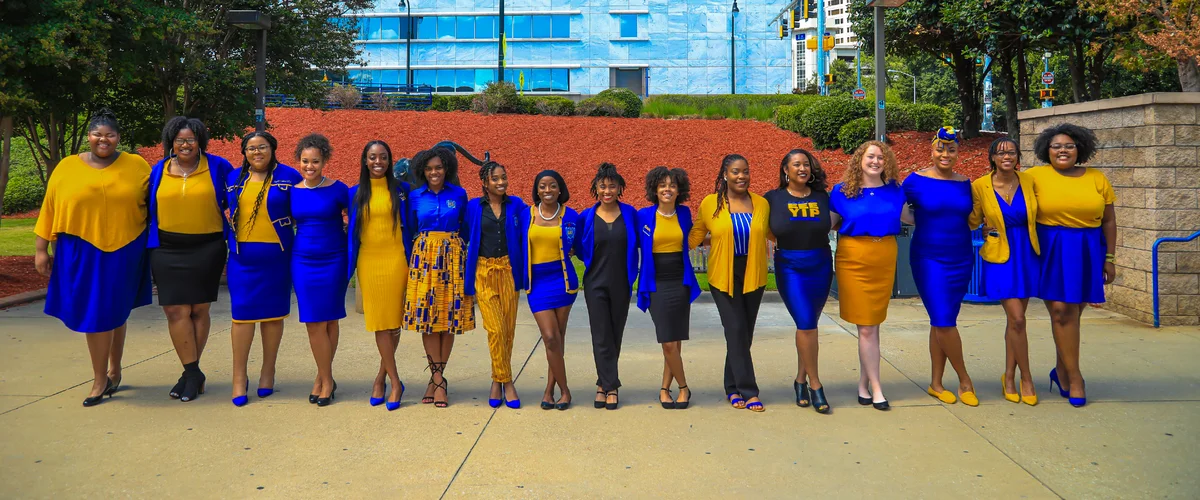 I wouldn't be where I am today without the help of other Black women. As Google's Chief Diversity Officer, I credit much of my success to others creating opportunities for me to succeed in the workplace. That's why today, as a part of this work, I'm focused on helping our employees build connections and uplift each other, and ensuring that everyone has the resources and support they need to thrive at Google. It's also why I joined The Links, Incorporated — one of the largest volunteer organizations committed to serving Black communities.
Today, we're proud to further that mission by announcing Grow with Google: Black Women Lead, an initiative to train 100,000 Black women in digital skills by 2022. The pandemic has resulted in unemployment for millions of Americans, and its impacts are further revealing the economic opportunity gaps that still exist for Black women. During COVID-19, women have accounted for 56% of workforce exits, and Black women have been particularly impacted, losing 154,000 jobs in December 2020 alone. 
Because 80% of middle-skills jobs  in the U.S. require proficiency in digital tools, our new initiative will focus on this essential training. We're thrilled to do this important work in partnership with six organizations led by Black women — The Links, Inc., Dress for Success and four sororities of the National Pan-Hellenic Council. Google will train these partners to deliver Grow with Google digital skills training and career development workshops to Black women in their communities. Dress for Success will offer additional career services including interview preparation, mentorship and networking to women participating in the program. This initiative is part of a $15 million commitment the company announced in June to help Black jobseekers grow their digital skills.
I am grateful to the leaders of these organizations, who are uniting for the first time with the shared goal of upskilling 100,000 Black women with digital skills. Their legacy, expertise and credibility will help ensure we accomplish this mission. Here's more information about each of the initiative's partners:
Alpha Kappa Alpha Sorority, Inc.: Established in 1908, Alpha Kappa Alpha's mission is to cultivate and encourage high scholastic and ethical standards, to promote unity and friendship among college women, to study and help alleviate problems concerning girls and women in order to improve their social stature, to maintain a progressive interest in college life and to be of "Service to All Mankind."

Delta Sigma Theta Sorority, Inc.: Established in 1913, Delta Sigma Theta Sorority, Incorporated is an organization of college-educated women committed to the constructive development of its members and to public service with a primary focus on the Black community.

Zeta Phi Beta Sorority, Inc.: Established in 1920, Zeta Phi Beta Sorority, Incorporated's mission is to foster the ideas of service, charity, scholarship, civil and cultural endeavors, sisterhood and finer womanhood.

Sigma Gamma Rho Sorority, Inc.: Established in 1922 by seven educators, Sigma Gamma Rho's mission is to enhance the quality of life for women and their families in the U.S. and globally through community service, civil action and social action.

The Links, Inc.: Established in 1946, The Links is a group of women committed to enriching, sustaining and ensuring the culture and economic survival of African Americans and other persons of African ancestry.

Dress for Success: Established in 1997, Dress for Success helps 1.2 million women work towards economic independence and upward mobility. Women benefiting from Dress for Success are provided a support network, professional attire and the development tools to kickstart their job search for the first time or to relaunch their careers.

I'm looking forward to seeing the impact of this initiative as we train 100,000 participants by spring 2022 and set them up for success with digital skills that are so important today, and for the future.