Bringing new digital skills trainings to HBCUs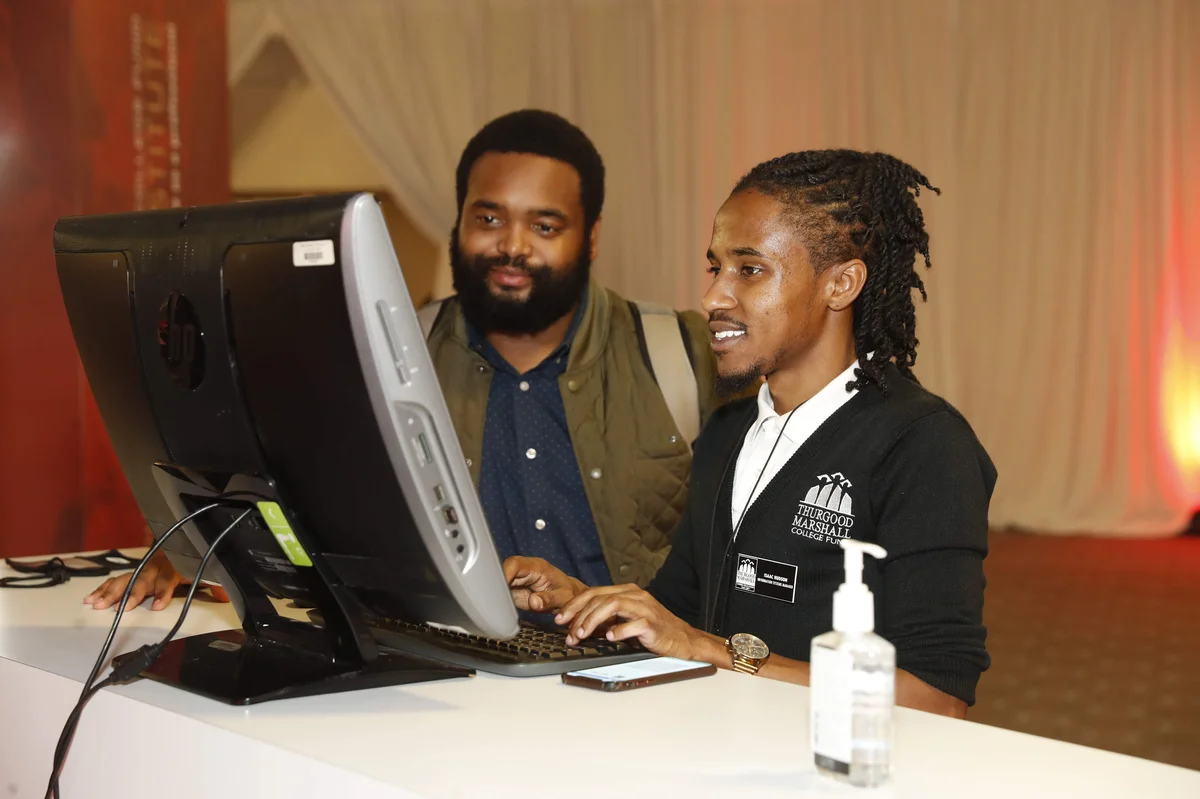 Update, 1/28/20: As of January 2021, the program is in 20 HBCUs across the country. 
Status quo doesn't survive, especially in education. I've seen this firsthand in my role as the President and CEO of the Thurgood Marshall College Fund (TMCF). At TMCF, the nation's largest organization exclusively representing the Black college community, we aim to ensure student success by promoting educational excellence and preparing the next generation of workforce talent through leadership development. As a Black, first-generation college student, I experienced the power education has to not only catapult a career, but also change a life. But standard education alone isn't sufficient to prepare college students: In a report by the Economist Intelligence Unit, it was found that only 44 percent of 18 to 25-year-olds believe their education gives them the skills they need to enter the workforce.
There's no question technology is changing the future of work. Nearly two-thirds of all jobs in the U.S. require medium or advanced digital skills, but 50 percent of Black jobseekers lack digital skills. To help meet this need, today TMCF is announcing a partnership with Google to launch the Grow with Google Career Readiness Program, bringing Grow with Google training into the career centers of Historically Black Colleges and Universities (HBCUs). The program will help train 20,000 HBCU students in digital skills over the next school year. 
While the student bodies of HCBUs are incredibly diverse, HBCUs disproportionately serve low-income and first-generation students who may be less academically ready than their peers. The Grow with Google HBCU Career Readiness Program aims to help these students by providing funding, digital skills workshops and custom jobseeker content to HBCU career centers to help students and alumni gain the tools and training needed to secure a job and excel in the workplace.
We're starting in four HBCUs—Bowie State University, Virginia State University, Winston-Salem State University and Southern University A&M College—and will enter 20 HBCUs total by January. The program will be available to all HBCUs by fall 2021.
The first four HBCUs in the program. (Left to right: Southern University A&M College, Virginia State University, Bowie State University and Winston-Salem State University.)
Since 2017, the Grow with Google initiative has trained more than five million Americans on digital skills. Google has long been committed to HBCUs. Since 2013, the Google In Residence program has placed Google software engineers at HBCUs and Hispanic Serving Institutions (HSIs) to teach introductory computer science classes, and the company's virtual Tech Exchange program works in partnership with select HBCUs and HSIs to teach applied computer science skills and social capital among Black and Latinx students. Grow with Google's $1 million investment is part of a $15 million commitment the company announced in June to help Black jobseekers grow their digital skills.  
The digital skills gap for Black workers can't be bridged alone. For over 30 years, TMCF has helped  thousands of students to journey to college, through college and into a career. We rely on partnerships and initiatives like the Grow with Google HBCU Career Readiness program to help us continue our work and expand our impact. All sectors and organizations have a part to play to ensure everyone has access to education and economic mobility. We're proud of the lives that will be touched and the careers that will be shaped through the start of this program. We invite you to visit TMCF's website to learn how your institution can be involved.