Celebrate digital learning with tools for everyone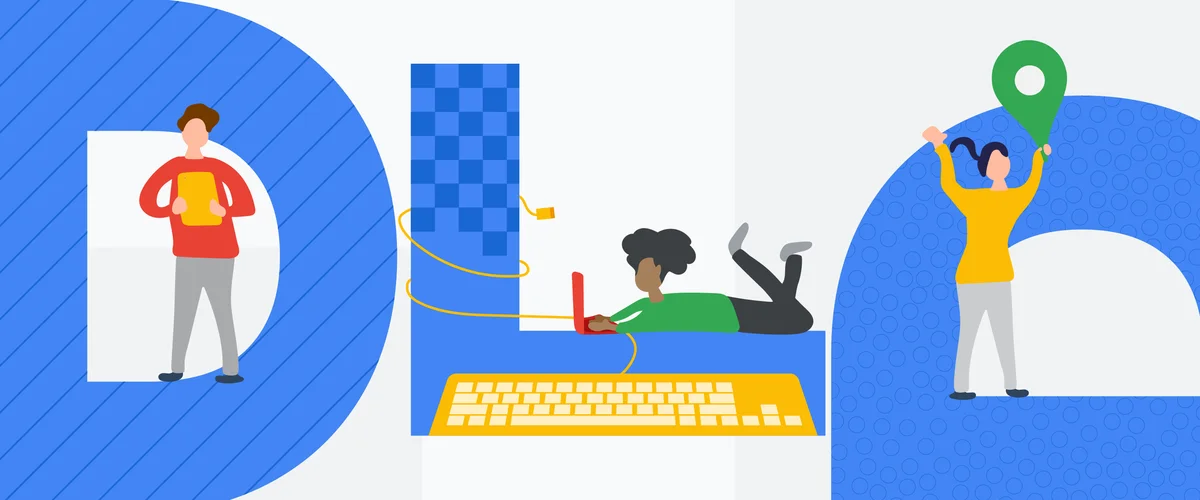 One of my fondest childhood memories is sitting on my dad's lap and using a program on our old desktop computer to learn multiplication tables. It jump-started my love for math and science and showed me how technology could make learning exciting.
Educational tools have only improved over the years since I first experienced them. Thanks to educator feedback and companies building tools to help solve real problems in classrooms, they're better than ever. Today, Feb. 27, thousands of educators across the world are celebrating the use of technology in the classroom by participating in Digital Learning Day. Whether in the classroom or at home, technology can help provide access, increase engagement and help educators and students open up new possibilities for learning. This technology has also helped many students learn the basic digital skills needed for work and life. 
As part of our Grow With Google initiative--which helps ensure opportunities created by technology are available to everyone--Applied Digital Skills has curated a collection of our most popular lessons, which include everything from creating a resume to understanding your digital footprint. Applied Digital Skills is Google's free, online, video-based curriculum that provides training on basic digital skills for learners of all ages. To date, this resource has helped over 1 million students learn digital skills and empowered thousands of educators to teach them in a fun and engaging way. 
It's important to make sure everyone has access to these skills, and community leaders are making sure this happens. Valamere Mikler is the founder of She Ran Tech, a community initiative that encourages digital proficiency and empowerment for women and girls from underserved areas. "Our focus is on data privacy and technology, particularly with girls and young women to educate them on the alternatives to social media trolling, oversharing, idle web surfing and so on," says Mikler. She's incorporated Applied Digital Skills lessons into her organization's internship, as well as its workshops and recommended resources. "We want to get them into technology," she says. "We are fighting for equity here and this initiative is a way to empower them." 
Valamere and I know firsthand the positive impact technology can have on learning experiences. Dive into our new collection of Digital Learning Day lessons to get started yourself, and use the momentum to embrace educational technology all year round.