Why digital tools are a safety net for small businesses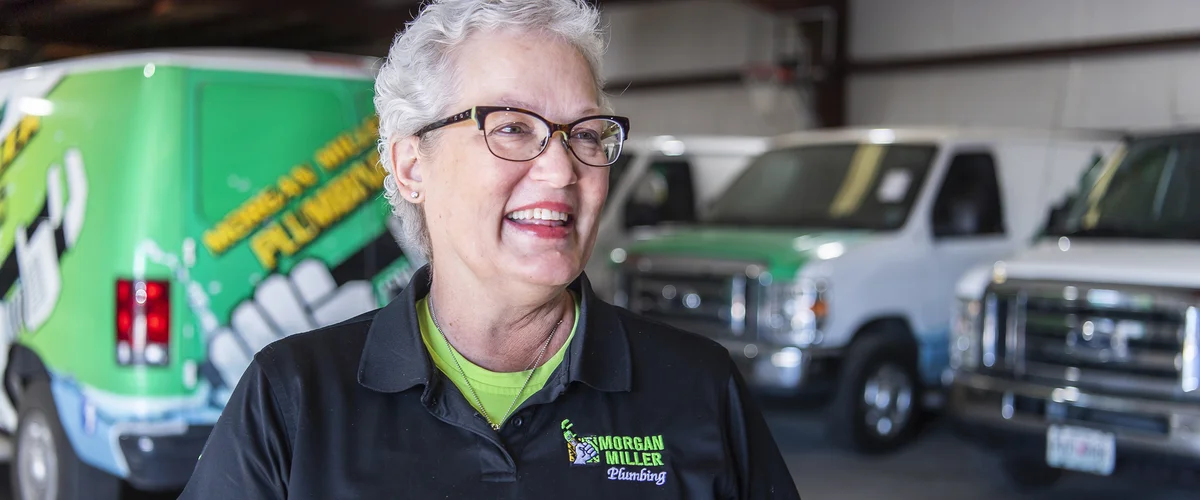 For businesses trying to stay afloat, like Morgan Miller Plumbing in Grandview, Missouri, digital tools are instrumental. While the onset of COVID-19 was full of unknowns, CEO Stella Crewse says it gave her an opportunity to make her business stronger. "This experience has given us the confidence that we will be able to continue operations seamlessly no matter what comes our way," Stella says.
Stella's company was already using digital tools when COVID-19 hit, but in recent months has realized how necessary they are. Her team uses G Suite to share documents and stay organized and video conferencing to stay connected. They've even used  Google Maps to identify new sewer line paths without leaving the office in order to follow social distancing guidelines. 
A new report, released today by the Connected Commerce Council in partnership with Google, shows how a "digital safety net" can serve as a support system for small businesses like Morgan Miller Plumbing, and helps to mitigate the negative business effects of COVID-19.
According to the report, practically all small businesses—93 percent—were disrupted by the pandemic, facing reduced customer demand and hours of operations as well as employee layoffs. Eighty-five percent of small businesses say COVID–19 made them rethink their approach to digital tools, allowing them to adapt. 
The study also found that businesses that had a digital safety net in place and used a variety of digital tools—like digital ads, digital payments, data analytics and customer insights tools—not only felt better prepared, but also experienced dramatically better business outcomes, expecting less than a quarter of the revenue reduction compared to their digitally unprepared counterparts. And states with a higher share of digitally prepared businesses anticipate better revenue outcomes in 2020.
This research also found that small business leaders of color have been disproportionately impacted by this pandemic and are roughly half as likely as white-run businesses to have received aid through public loans for their business needs. Businesses that have remained open despite a lack of funding attribute their resilience to embracing technology.
The crisis expedited digital momentum for small businesses: Nearly three-in-four increased their use of digital tools, particularly video conferencing, over the last five months. But not all American small- and medium-sized businesses have a digital safety net. To best serve the needs of every business, we're introducing new Grow with Google lessons, helping business owners learn how to build an online presence, find more customers, sell online or work remotely. The content varies from two-minute tutorial videos to live workshops, and ranges from beginner level to advanced, so every business can find what they need to become more prepared. 
On the Google for Small Business website, business owners can find personalized Google product recommendations for their business, as well as helpful tips and practical guides to help small businesses get the most of these tools. 
And to reach even more small businesses, Grow with Google is partnering with SCORE and the International Downtown Association (iDA)  to complete a series of affordable and easily accessible Grow with Google workshops for 50,000 small businesses across the U.S. We will continue our partnerships with more than 7,500 organizations to bring virtual training events to local communities across the country. 
With this plan, we're hopeful we'll be able to help more leaders like Stella acquire the digital skills they need to help their business recover and grow moving forward.