New cybersecurity training to help build a safer world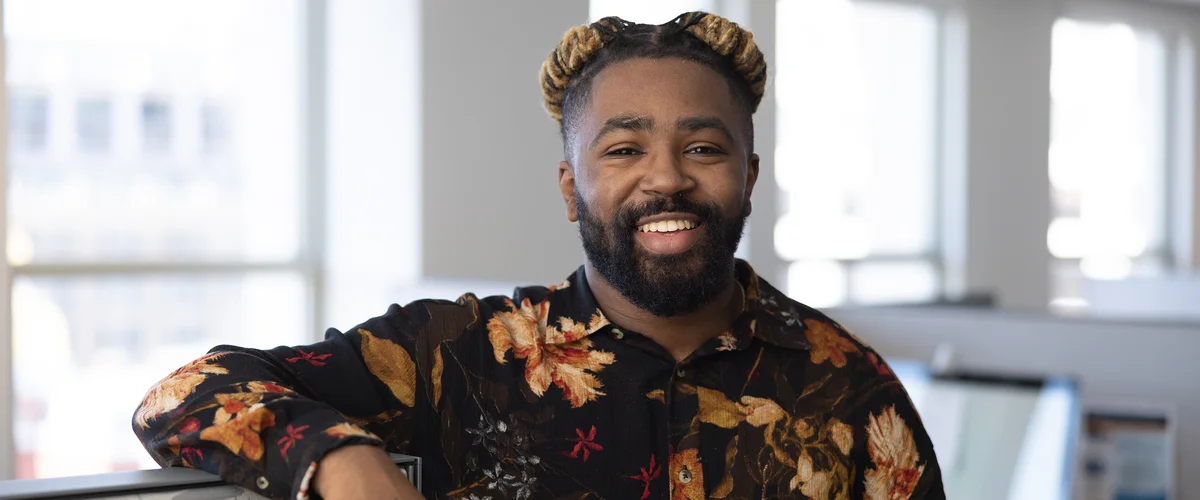 Security has always been at the core of Google's products, and we've long worked to protect people, businesses and governments by sharing our expertise and advancing cybersecurity tools and resources. This work has only become more urgent: Cyberattacks increased globally by 38% last year, placing critical infrastructure such as governments, hospitals and electrical grids at greater risk. Despite the pressing need to address this threat, there are currently more than 750,000 unfilled cybersecurity jobs in the U.S. There is also an opportunity to improve the diversity of the industry, as Hispanic, Black, and female workers are underrepresented in the field.
Google is committed to partnering with others to help build a robust cybersecurity workforce, expanding the pathways to join this critical field. Today, we're announcing the launch of the Google Cybersecurity Certificate as the newest addition to our Google Career Certificates, which provide job seekers with affordable paths to careers in data analytics, IT support, business intelligence and more.
Part of our broader Google commitment to developing the cybersecurity workforce, the Certificate is designed and taught by Google's cybersecurity experts. It will prepare learners for entry-level jobs in cybersecurity in less than six months with no prior experience required, create greater opportunities for people around the world and help fill the growing number of open cyber roles.
More than 150,000 people have graduated from our Google Career Certificates in the U.S., and 75% of graduates report a positive career impact, such as a new job, higher pay or a promotion within six months of completion. Fifty-five percent of graduates identify as Asian, Black or Latino.1
Sharing our expertise to expand pathways into cybersecurity
Our new Certificate builds on our existing Google Career Certificates in Data Analytics, Digital Marketing & E-commerce, IT Support, Project Management and UX Design. The Google Cybersecurity Certificate will teach learners how to identify common risks, threats and vulnerabilities, as well as the techniques to mitigate them. The program will prepare people for entry-level cybersecurity roles by providing hands-on experience with industry standard tools including Python, Linux and an array of security tools, including Security Information and Event Management (SIEM) programs. The certificate will also help prepare learners for the CompTIA Security+ exam, the industry-leading certification for cybersecurity roles. Learners will earn a dual credential when they complete both, improving their hireability.
To help bridge the opportunity gap and bring more diverse talent to cybersecurity, Google.org grantees like NPower and Hiring our Heroes, as well as nonprofits like Cyversity, Raices Cyber and Women in CyberSecurity (WiCyS), will offer the Google Cybersecurity Certificate. They'll also provide learners with support such as professional coaching, interview prep and job placement assistance.
Meeting the needs of employers with our curriculum
Because we know we'll always make the greatest progress when we partner with others, we created the Google Career Certificates Employer Consortium in 2018 to solve critical skills gaps across industries. The consortium includes more than 150 employers including American Express, Colgate-Palmolive, Mandiant (now part of Google Cloud), T-Mobile, Walmart and Google. Members of the Employer Consortium consider those who have earned our Certificates for entry-level jobs. To ensure job seekers who have completed the Cybersecurity Certificate can meet the needs of employers with open entry-level roles, the cybersecurity teams of several members of the Consortium beta tested the content and provided feedback.
In addition, educational institutions including Purdue University, the University of Texas System, Syracuse University and Northern Virginia Community College will offer the Cybersecurity Certificate. These schools are a part of more than 400 educational institutions in all 50 states that offer Google Career Certificates to help people begin promising careers in growing fields. We invite educational institutions that would like to enroll students to sign up. Employers that would like to hire our Certificate graduates or use our Certificates for reskilling their employees can join our employer consortium.
We know it's imperative that the right people are in place to address an increasingly complex cyber threat landscape that affects everything from our emergency services to the economy. Over the past five years, cybercriminal activity has cost the U.S. approximately $27.6 billion2. We're committed to partnering with governments, businesses, NGOs, academia and more to build a workforce equipped with the expertise needed to promote resilience against cyber attacks and to build a safer world.
You can learn more about the Google Cybersecurity Certificate and how to enroll at grow.google/cybersecurity.