Learn to code with Grasshopper, now on desktop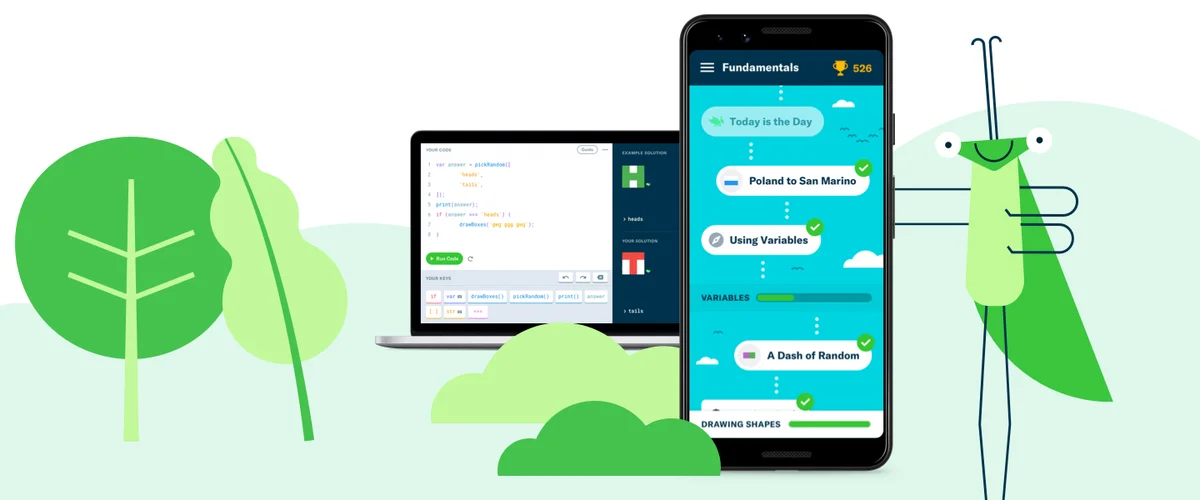 We created Grasshopper to increase access to coding education and to help prepare people for career opportunities in tech. As part of our Grow with Google initiative to create economic opportunity for everyone, today we're announcing that Grasshopper is now available on desktop, with additional courses to help you build new coding skills.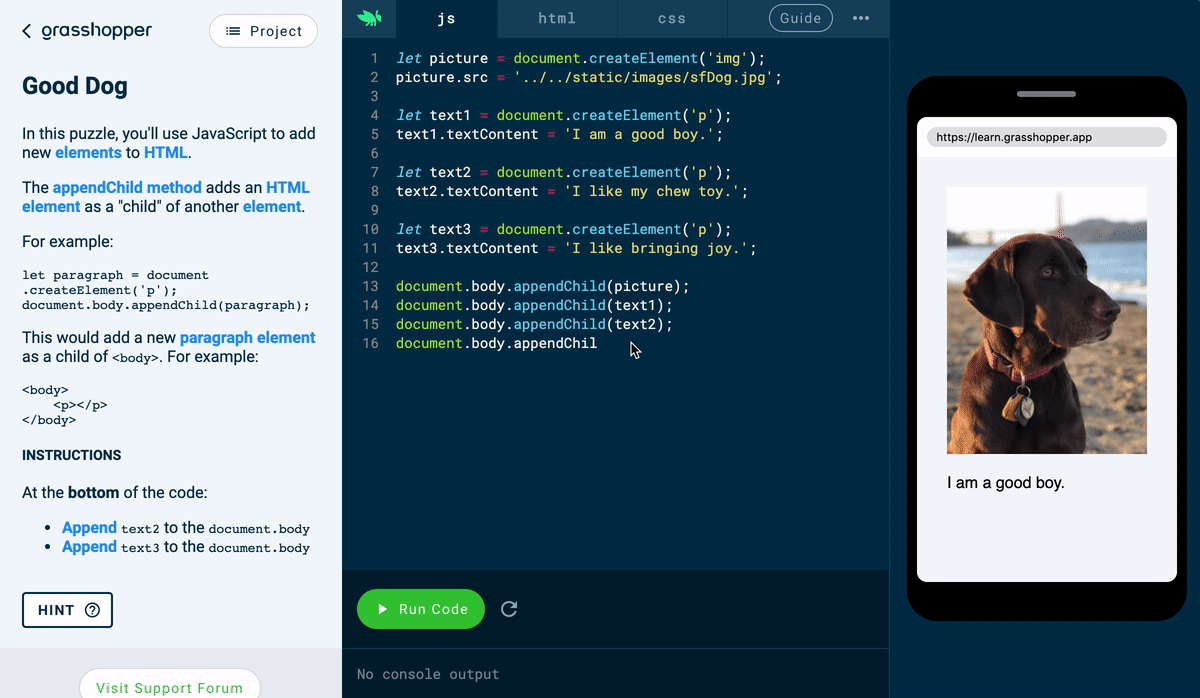 Learn in a whole new way
Millions of people have used their phones to access Grasshopper's coding lessons from wherever they're located. To support people who prefer to learn on larger screens, starting today, the same Grasshopper beginner-centered learning environment will be accessible on desktop or laptop computers.
We've also introduced two new classes specifically designed for your laptop or desktop: Using a Code Editor and Intro to Webpages.
Our Intro to Webpages course includes a new project-based curriculum focused on building and designing a website from the ground up. We teach beginner coders the Javascript fundamentals necessary to build a website, as well as new HTML and CSS-based coursework. After just four courses, beginner coders will understand how to build a simple webpage.
Follow your own path
Since the launch of our app in April 2018, more than two million people have used Grasshopper to grow their coding skills. Grasshopper students include stay-at-home parents, construction workers and factory machinists–people who don't necessarily have programming experience, but who are interested in exploring coding as a career option. 
For instance, Sheila Eichenberger was looking for her next move when she found Grasshopper. As a mother who had stepped away from a successful career to raise her kids, she was ready to return to the workplace. But, she wanted to try something new. So Sheila started using Grasshopper to explore coding as a career path. 
Now Sheila's taking the next steps in her journey towards becoming a developer. "Completing the Grasshopper curriculum gave me the confidence to move forward with the pursuit of a coding career," she says.
As we celebrate Ada Lovelace Day and the achievements of women in science, technology and engineering, we will continue working to help everyone learn to code and to pursue their career dreams. If you're ready to start learning to code, Grasshopper is available on Android, iOS, and on desktop in English.