Grow with Google comes to Lansing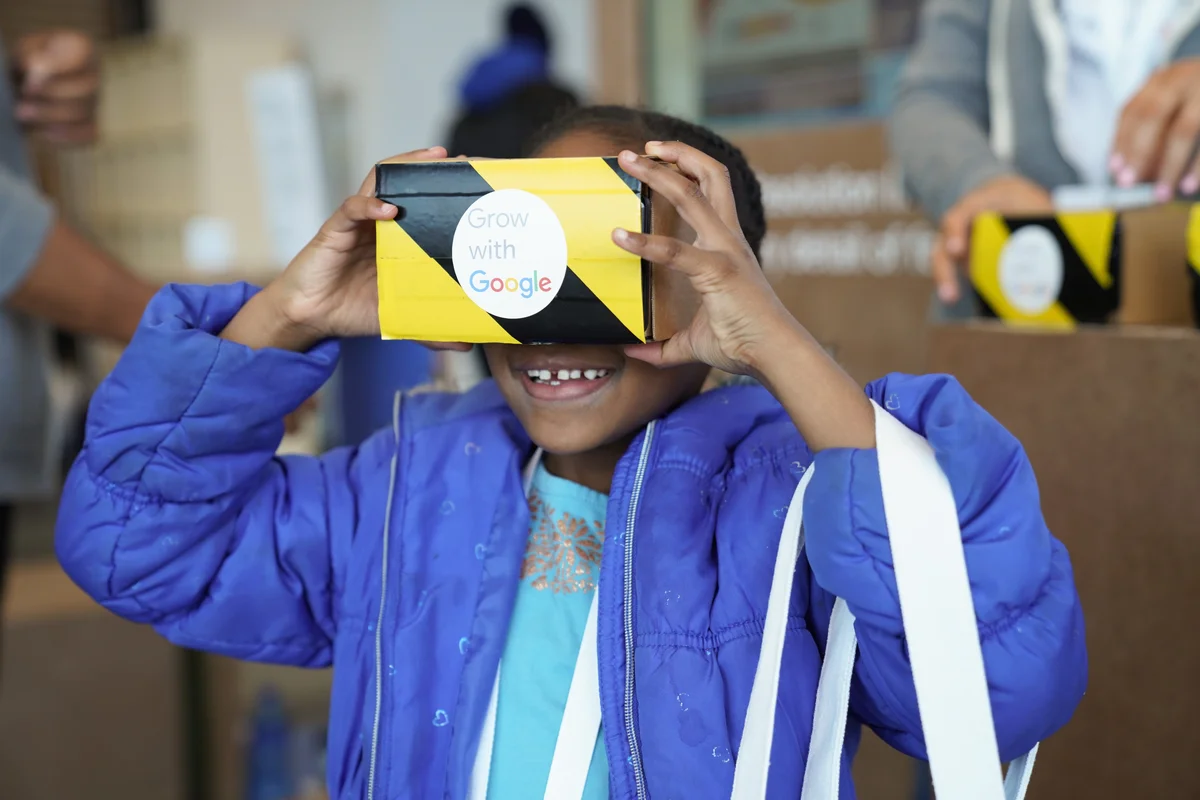 Editor's Note: Grow with Google offers free tools, trainings and events to help people grow their skills, careers, and businesses. The Grow with Google tour brings workshops, one-on-one coaching, and hands-on demos to cities and towns across the United States. Through a series of Keyword posts, we'll highlight where we've been, but you can find out where we're headed next on our site.

Grow with Google can be a homecoming for Googlers like Emily Hanley, who was born and raised near Lansing. As an Ann Arbor-based engineer, Emily had the chance to return to her hometown to lead an introductory coding classes at the event. She explained the importance of introducing computer science to young people, saying, "When kids are exposed to computer science at a young age, it becomes a crucial tool for them. And you can use computer science no matter what your passion is."
The fifty Michiganders who attended Emily's class were among the 1,100 job-seekers, small business owners, developers, educators and students who joined Grow with Google on tour at Lansing Community College in Michigan. With two offices (Ann Arbor and Birmingham-Detroit) and over 600 Googlers in Michigan, we are proud to have been able to bring some home to Lansing to help out with the two-day event.
In addition to hometown Googlers, we were fortunate to work with the local community, including many Lansing-based organizations focused on education and economic development. One of our partners, the Information Technology Empowerment Center (ITEC), provides after-school and summer programs to build excitement for coursework and careers in STEM fields. As part of our continued efforts in the city, Google announced a $100,000 sponsorship to ITEC to expand their digital skills offerings to even more K-12 students across the region.
Native Michigander and Google engineer Emily Hanley teaches introductory coding. 

Ann Arbor-based Googler Taylor Holmes provides one-on-one coaching

Small business owners are introduced to Google Primer, an app which provides free, quick lessons in digital marketing.

A young Michigander goes exploring with Expeditions in Google Cardboard
The Grow with Google tour will continue in many more cities and towns throughout 2018. Our next stop is Louisville, Kentucky on March 29th. Learn more at g.co/grow/events.