Grow with Google is heading to libraries in all 50 states, starting today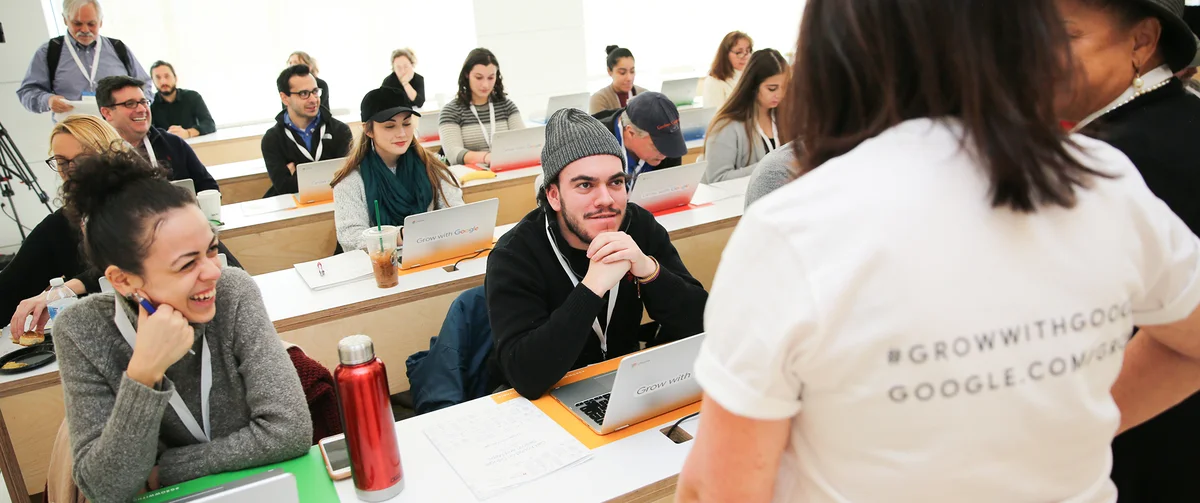 For many people in cities and towns across America, the public library is the central place to access information, search for a job or even learn about running a small business. And librarians aren't just checking out books to patrons—they're providing key digital resources for their communities.
At the end of last year we announced our plans to bring Grow with Google to more local communities by teaming up with libraries in all 50 states across the country to help ensure that economic opportunity exists for everyone, everywhere.  
We're kicking that work off today in Philadelphia, Pennsylvania—where Benjamin Franklin established America's first free public library—by hosting in-person workshops for job seekers, small businesses, librarians and nonprofit leaders. Later this week, we'll be continuing the Pennsylvania workshops in York and Erie, then heading to more states like Connecticut and Maryland. We're looking forward to people across the country joining us at their local library to learn digital skills, from online marketing tips to how to use a spreadsheet.  We'll have plenty of Googlers available for one-on-one training and to answer your questions. Follow our events page to see when we'll be visiting your state.
To make sure that every library and nonprofit can access our free tools, content and programs, we're launching the Grow with Google Partner Program. Partners can leverage the online resources and guides to meet the evolving needs of jobseekers, students and small businesses in their communities. We invite organizations to learn more and apply at grow.google/partners.
To further support local libraries, Google is providing a $1M sponsorship of the American Library Association to support digital skills trainings through microfunds to libraries across the country.  Pennsylvania libraries can now submit their ideas for training to the American Library Association. This funding will be made available as Grow with Google visits each state in the country.
It's our mission to help people across the U.S. get the skills they need to grow their careers and businesses, and we're proud to get to work with nonprofit partners and libraries to make it possible. We hope to see you at the library.