Helping 1 million Europeans find a job or grow their business by 2020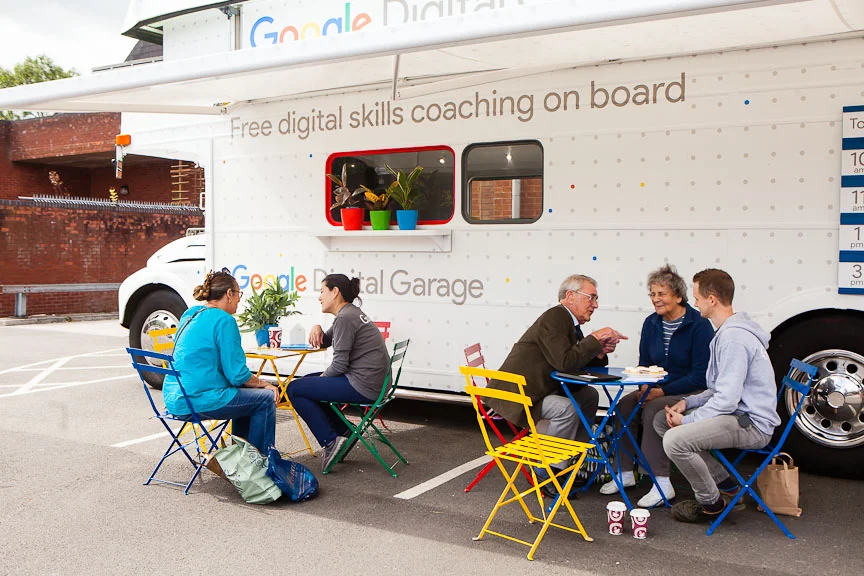 The world is undergoing a digital transformation, offering enormous opportunities for growth, innovation and jobs. However, digital skills and tools can still seem out of reach to many.
That's why we're renewing our commitment to the EU Digital Skills and Jobs Coalition, with a new pledge to help 1 million Europeans find a job or grow their business by 2020. This commitment goes beyond our previous pledge to help people develop digital skills to ensure that we support trainees as they put those skills to use in building careers and businesses.
We've now trained 3 million Europeans, and more than 2 million people in Africa, in digital skills. This is our "Grow with Google" project, launched in 2015 and localized with expert partners in each country to maximize relevance and results. Our digital skills work, a reflection of the talents of people we have trained, was recognised by the European Commission in 2016 and 2017.
But does digital skills training really translate into economic impact and improved prospects for those people who invest their time?  To answer that question, we launched an independent research starting in 2016, and asked Grow with Google trainees about the impact they saw on their career or business 14 weeks after their training.
The research shows that following Grow with Google training, so far over 190,000 Europeans have found a job or started a business—like
Ildikó
in Hungary, a mother of two who learned how to code and now manages her own business from home. More than half a million European businesses have grown their business through new customers or revenue, like
Ntina
from Greece, who during the recession opened up a hotel business which now welcomes people from all over the word. And 32,000 small and medium sized businesses have taken on more staff, such as
Mark & Anders
from Denmark who have grown from two to 30 people in the last year.
Our new Grow with Google Impact Report gathers together stories of people such as Ildikó, Ntina, Mark and Anders who have found a job or grown their business. Going forward, we will work with our research Partner Ipsos to measure impact and we'll publish quarterly updates showing how new skills can translate into opportunities for business owners and job seekers alike.
Grow with Google aims to help everyone in Europe get access to training and products to grow their skills, career, or business, and we'll continue to partner with governments, city councils, universities, private-sector businesses and nonprofits through the support of Google.org to achieve this. In Italy, Crescere in Digitale, a partnership with the Ministry of Labour and Chamber of Commerce, will activate 5,000 more internships for young unemployed people at SMBs by 2020, which can lead to full-time employment for people like Cristina at Lux Made-In, a traditional jewellery store. In Spain, we just launched a digital skills employment program with the Government and in Germany, we continue to work with Fraunhofer IAIS on their Open Roberta program, teaching young women how to code.
Today anyone with a smartphone and an idea can be an entrepreneur, reach customers around the globe, can hire, grow and export. Technology is the toolkit for a world of opportunities—and Grow with Google is about helping everyone put those tools to work.