Helping young women overcome hurdles to learning computer science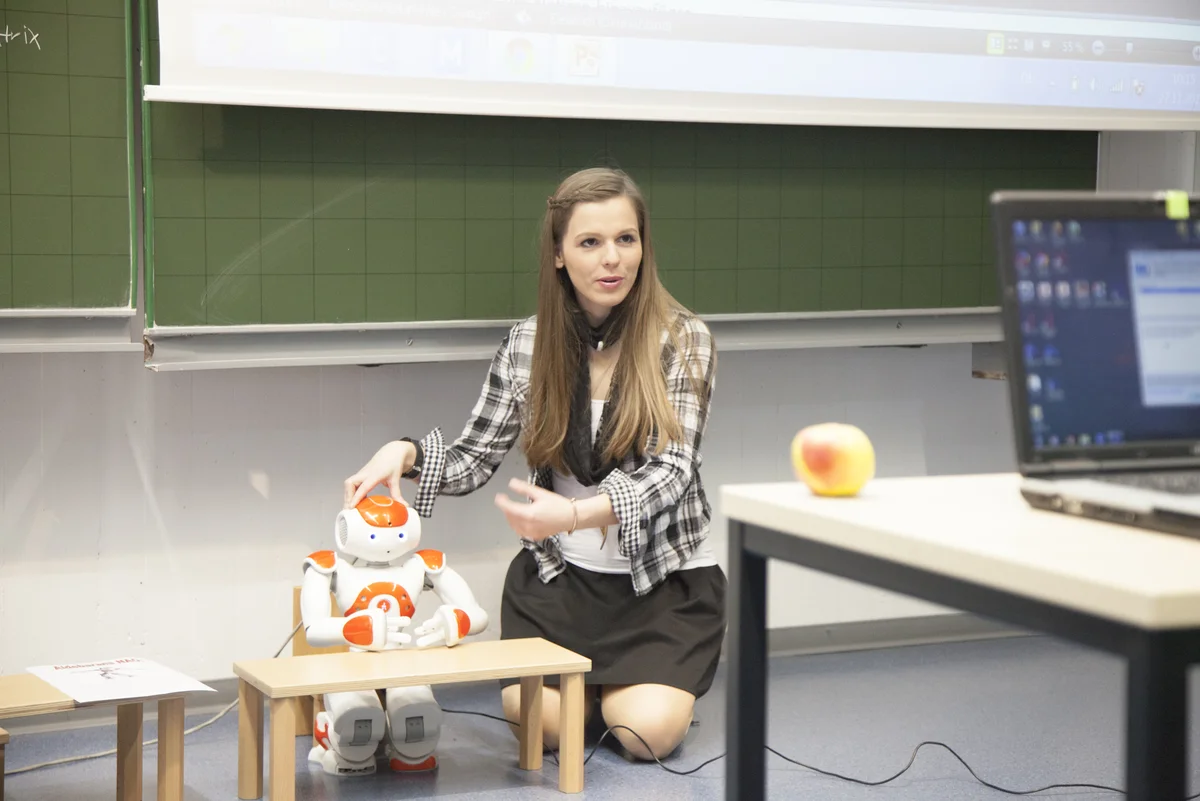 Sophie Charlotte Keunecke never thought she'd be able to program a robot. But after she managed to do it by age 12, she found a passion for robotics and didn't look back—and focused her studies, and ultimately her career, on that passion. At university, Sophie Charlotte discovered Open Roberta, an online platform developed by German research institution Fraunhofer IAIS that helps people learn to program by explaining complex concepts in simple ways. Open Roberta is supported by a Google.org grant and is part of our Grow with Google initiative, which trains people and businesses on important digital skills so that they can embrace new opportunities ahead. Sophie Charlotte now uses Open Roberta to teach female students about robotics, hoping to inspire them to follow a career path in programming. "It doesn't matter if you are a boy or a girl, what matters is what you want to achieve and what you are willing to do to get there," she says.
There are still barriers preventing students—especially girls and children from lower-socioeconomic backgrounds—to learn computer science. In the classes that she teachers, Sophie helps her students to overcome these hurdles, and through our support of the Open Roberta initiative, we're also supporting Sophie's goal: that one day these hurdles won't exist.