How we're helping military spouses find job success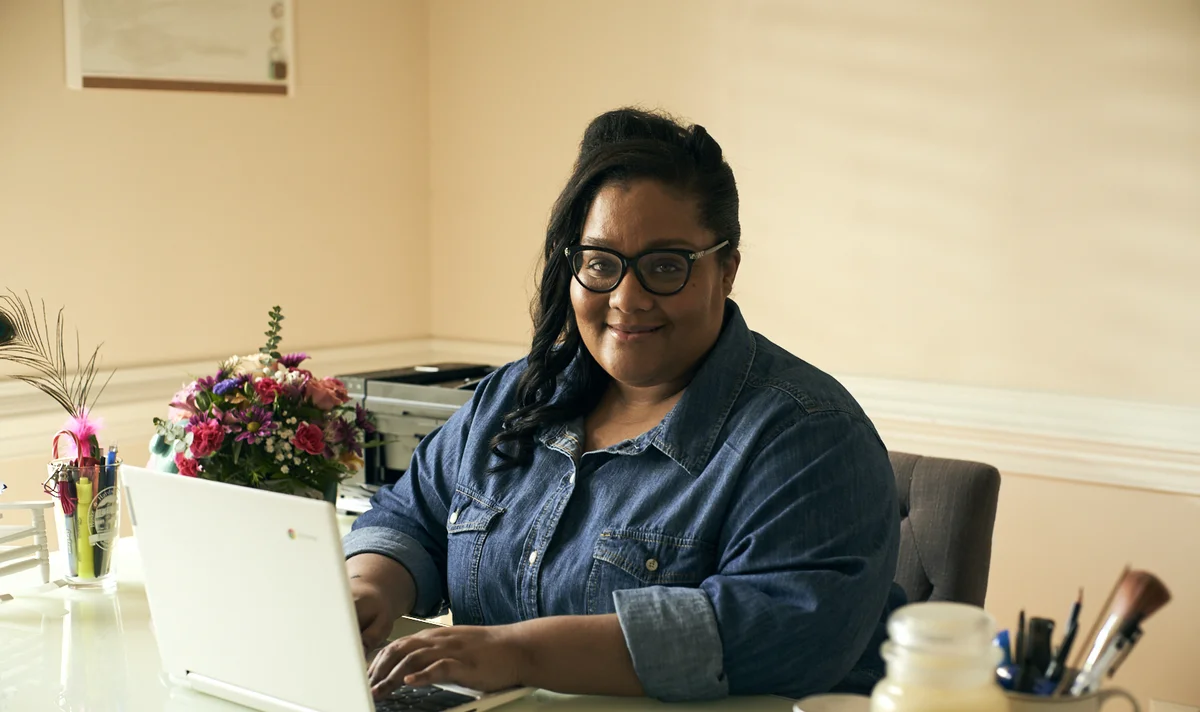 Having grown up with a Marine veteran father, and then marrying a commissioned Air Force officer, I know firsthand the challenges that spouses and families face when it comes to military life. One month before my wedding, I learned that my partner would be relocating for his role in the military. Though my career was flourishing, I needed to quickly find a new role, in a new office, with a completely different culture. Though it all worked out in the end, my spouse and I had to live apart for some time, making the first few months of our marriage a little more challenging than your typical newlywed experience. 
These days, I'm proud to work at Google, a company that supports transitioning service members, veterans, and military spouses in meaningful ways every day, whether they are looking to grow their skills, find a job, or start a business. One of those ways is with Google committing to offering paid leave benefits up to 5 days to military spouses and domestic partners experiencing changes of location due to military orders or those preparing for a deployment or activation. We recently conducted research surveying more than 1,500 military spouses to learn more about the military spouse experience. Below are some of our key learnings from the survey, which was conducted in partnership with Hiring our Heroes, a nationwide initiative of the U.S. Chamber of Commerce Foundation, with the support of a Google.org grant. As I read through this report, I related to so much of what these spouses said, and saw their stories reflected in my own. 
COVID-19 has changed a lot about the way we work, in a very short period of time. And even though the landscape of work has changed, this research remains relevant as so many Americans are looking to adjust to the new normal of remote work, while still others are seeking out opportunities to up-skill, re-skill or start new businesses. 
Many military spouses face challenges when looking for work, but we always get creative to make career and business choices that work for us and our families. Some want to open their own businesses, in an attempt to maximize flexibility and portability. While 76 percent of military spouses indicated that they were interested in starting a business, fewer had actually made the leap into business ownership.
Those who had already started their own businesses often did so with an initial investment of less than $1,000, but felt that aside from raising capital, they lacked skills in marketing and social media to maximize their business potential. 
To help military spouses learn the skills they need to help their businesses succeed, we've worked with Hiring our Heroes to curate a series of custom-made minicourses in the Primer app for military spouses, on topics like running a business and maximizing productivity while maintaining work-life balance. These new minicourses build on a series Grow with Google launched last year. 
Whether starting a business, finding a new position or exploring training and education opportunities, military spouses said they often felt overwhelmed and unsure of how to get started. While the outpouring of support for the military spouse community has been incredibly positive, navigating the vast array of government, nonprofit and corporate programs designed to support our community  sometimes creates anxiety and confusion.
That's why Google is continuing our work with Hiring our Heroes by launching the MilSpouse Career Roadmap. This interactive hub combines a variety of tools and resources that support military spouses in building careers that move with them, like Google's remote work search feature, and education and employment resources provided by the Department of Defense's Spouse Education and Career Opportunities office.  
More than 80 percent of survey respondents said they would pursue additional training and education to build careers that were portable. To help, we've made Google.org grants to support scholarships through Syracuse University's Institute for Veterans and Military Families to make Google's IT Professional Certificate available to military spouses to get them the skills they need to find work in a fast-growing field. 
Audri Vergara, a mom who left her career to become a stay-at-home parent, is one heartening example from the research. Though working at home and taking care of her son kept Audri busy, she decided to complete the Google IT Professional Certificate through the Institute for Veterans and Military Families. Afterwhich, Audri was able to boost her resume and find a new full-time position where she uses skills from the certificate program. 
I hope that Google's research and actions to support military families will continue to support people like Audri while also encouraging other organizations to help empower military spouses, too. To learn more about Grow with Google's tools and resources for the military community, visit grow.google/militaryspouses.