Indianapolis revs up with Grow with Google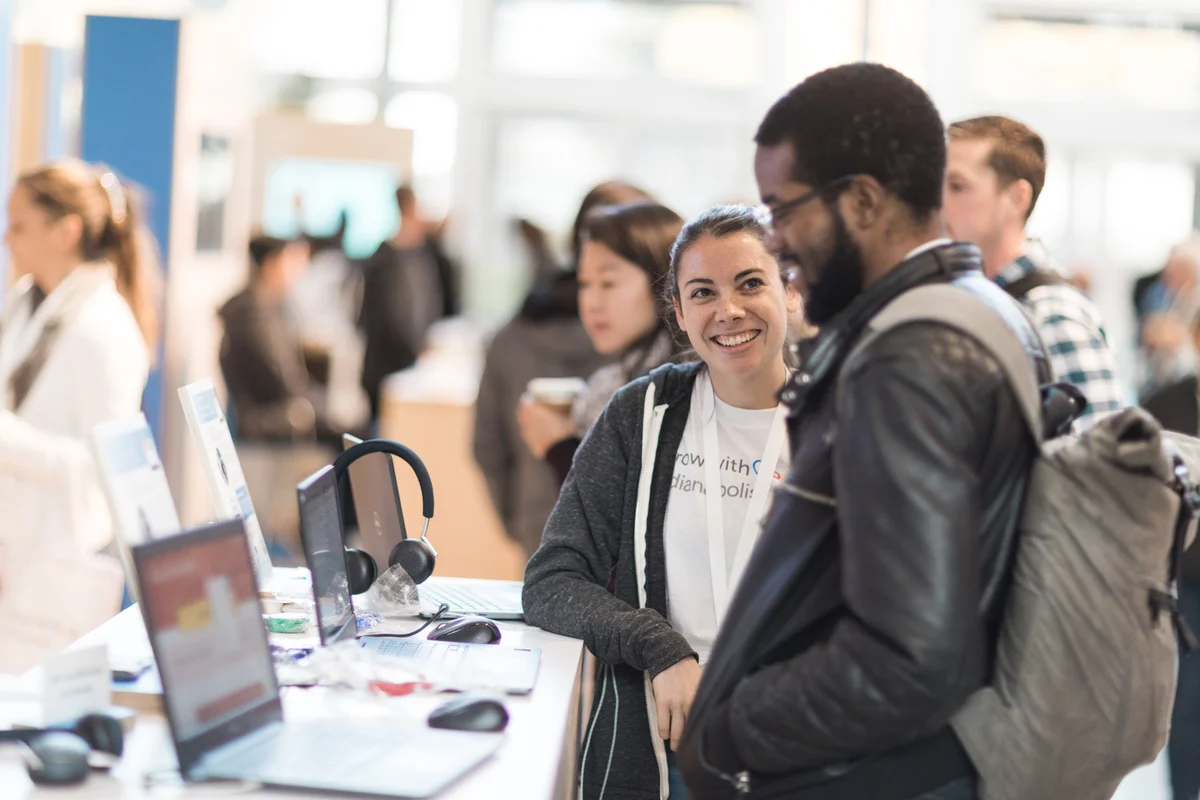 For more than a hundred years, Indiana has been a powerhouse in American manufacturing. Its factories assembled the vehicles that would take the country into a new automotive era in the 20th century. Historic auto companies like Studebaker, Cord and Duesenberg called the state home.
Though Indiana remains a domestic manufacturing hub, the economy continues to evolve. Technology has emerged as a new force, and digital skills have become a baseline in businesses and classrooms. The growth of tech jobs in Indianapolis is the fifth-highest in the country. Despite this, only 48 percent of workers have the required skills to compete in the current job market.
We want to help everyone find new opportunities in the digital economy. That's why we brought Grow with Google—our new initiative to help Americans gain the skills they need to prepare for work, find jobs, and grow their businesses—to Indianapolis this weekend.
Over the course of two days at the Indiana State Museum, thousands of job seekers, educators, students, and local businesses joined us for more than 20 workshops and 100+ one-on-one coaching sessions, as well as panel discussions that put a spotlight on success stories from the local small business community. We were joined by best-selling author and YouTube creator John Green (an Indy native), and our partners EmployIndy, The Indianapolis Public Library, Ivy Tech Community College, Goodwill of Central and Southern Indiana, Indy Chamber, TechPoint and Student Veterans of America.
Packed house for the Get Started with Code workshop.

One-on-one coaching session with a Googler and Hoosier attendee.

Attendees stopped by the Google Developer Training & Certification booth on the expo floor.
One of the featured success stories on our panel was Janus Motorcycles, founded in 2011 by Devin Biek and Richard Worsham, two friends who shared a vision to build their dream motorcycle. Today, the company sells handmade bikes directly to customers online, using videos to showcase their craftsmanship and digital ads to drive sales. From their small production shop in northern Indiana, they bring together the the best of Midwestern handmade craftsmanship and modern manufacturing. Plus, many of their fabricated parts are made within 20 miles of their production facility.
Janus' story is an example of how two individuals with a vision can use technology to create economic opportunities for many more.
We're excited about the many Hoosiers who came out this past weekend, and look forward to working alongside them to help bring their ideas and dreams to life. Keep an eye out for Grow with Google events in even more cities in the months to come, and you can always access tools, resources and programs at google.com/grow.