Google's IT Support Professional Certificate enrolls in community college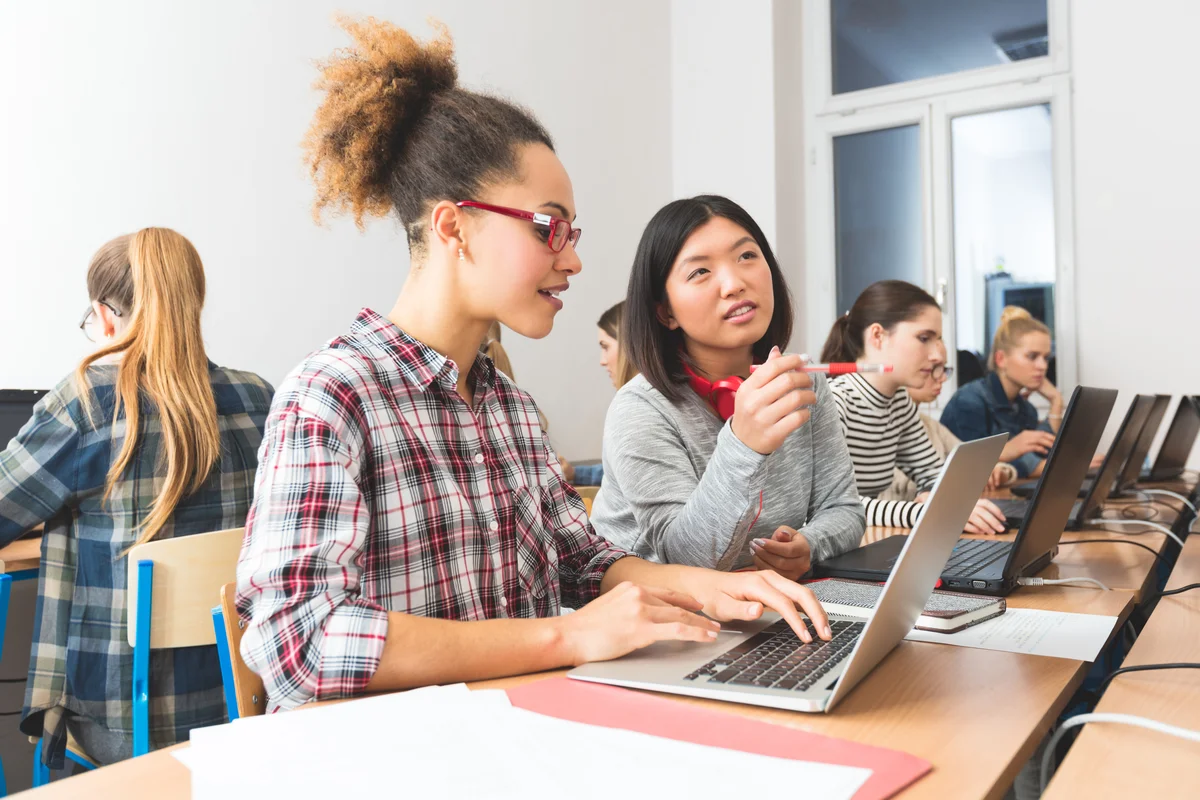 Almost 40 percent of all undergraduates in the United States are educated at community colleges, and I'm proud to be one of them.
I got my start at Ozarks Technical Community College in Springfield, MO where I received my associate degree and went on to a career in IT support at Google. Today, I'm a Senior Systems Administrator, helping to keep Google's internal infrastructure up and running. While I enjoy fixing things—a pastime of mine since I received my first hand-me-down Commodore 64 at the age of eight–teaching is my passion.
So last year, I jumped at the opportunity to help develop the Google IT Support Professional Certificate. This Grow with Google program teaches people the skills they need for an entry-level job in IT support in about eight months. Since its launch in January, almost 40,000 people have enrolled in the program, and Google has funded over 10,000 scholarships to support veterans, refugees, and low-income learners.
Starting this fall, we're bringing the certificate to more than 25 community colleges in Illinois, Michigan, Ohio, Wisconsin, Texas, California, and New York. To do this, we're giving a Google.org grant to JFF, a leading workforce development nonprofit. JFF will help community colleges integrate the Google IT Support Professional Certificate into their IT offerings, so that it aligns with the skills that employers are looking for. With these skills, students can jump start their careers in IT Support.  
The field of IT is growing quickly, with many companies looking to hire strong IT talent—there are 150,000 openings for IT Support jobs open in the U.S. alone. I chose to pursue teaching after I got my degree, but many graduates want to jump right into IT at a big company. To help connect students with these job opportunities, we created a hiring consortium which includes Bank of America, Walmart, Sprint, GE Digital, PNC Bank, Infosys, TEKSystems, UPMC, and of course, Google. Today we're announcing that fourteen more companies are joining this group: Hulu, Cognizant, RICOH USA, MCPc, and 10 Walmart family companies including Allswell, Bonobos, Hayneedle, Jet.com, Modcloth, Moosejaw, Sam's Club, Shoes.com, Store No. 8 and Vudu.
With all those companies looking to hire top IT talent, there's so much opportunity out there. Community college put me on my path to IT support, and in today's increasingly digital economy, we hope the Google IT Support Professional Certificate program helps others find theirs. For more information on the IT Support Professional Certificate go to g.co/itsupport.
"Summary Demand and Requirements by Occupation," Labor Insight Jobs, Burning Glass Technologies