Ready for a career change? Watch YouTube's Job Hoppers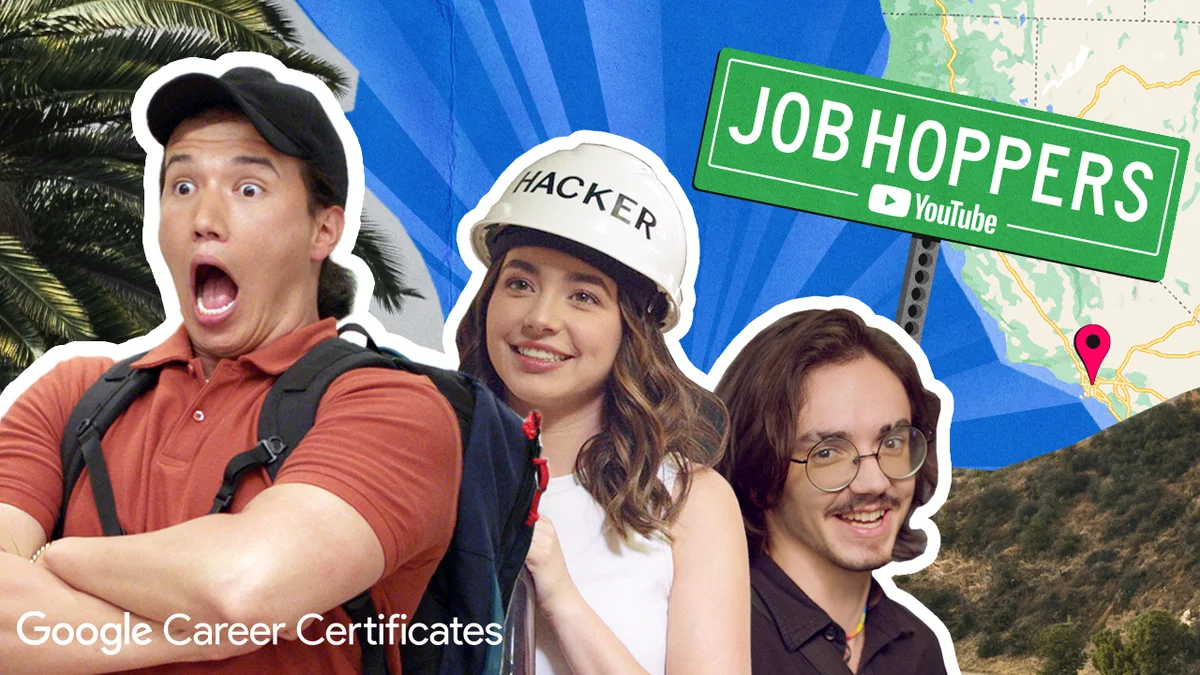 More than half of U.S. job seekers have recently looked for roles in new career fields, but some also worry it might be tough to jump to an industry like cybersecurity or UX design.
To inspire and guide job changers on their next move, the Google Career Certificates YouTube channel is launching a new series about career exploration, hosted by YouTube Creator, Aaron Burriss. In Job Hoppers, Aaron travels from Los Angeles to Richmond, Virginia, to meet Google Career Certificate graduates in roles like UX Design, cybersecurity, data analytics and IT support. Each segment provides an under-the-hood look at what it's really like to work in these fields and how grads are putting what they learned in the certificate program to work. Aaron also asks the grads for advice — like how to find your strengths, how to ace an interview and how to get (and thrive in) a dream job.
In the first episode, we meet Carter, who landed a job as a cybersecurity engineer after earning the Google IT Support Certificate and working in IT. "I'm the guy who keeps the hacker from getting your social security number," Carter says. "I keep your personal information out of the hands of people who want to hurt you." Carter says they rely on what they learned in the certificate program every day.
In the second episode, Aaron visits Ariel in Atlanta who wants to switch careers to gain a better work/life balance. Ariel completed the Google UX Design Certificate and now, as an instructional designer, she designs learning platforms to educate and train employees at a global business services company.