Making an Impact in Pittsburgh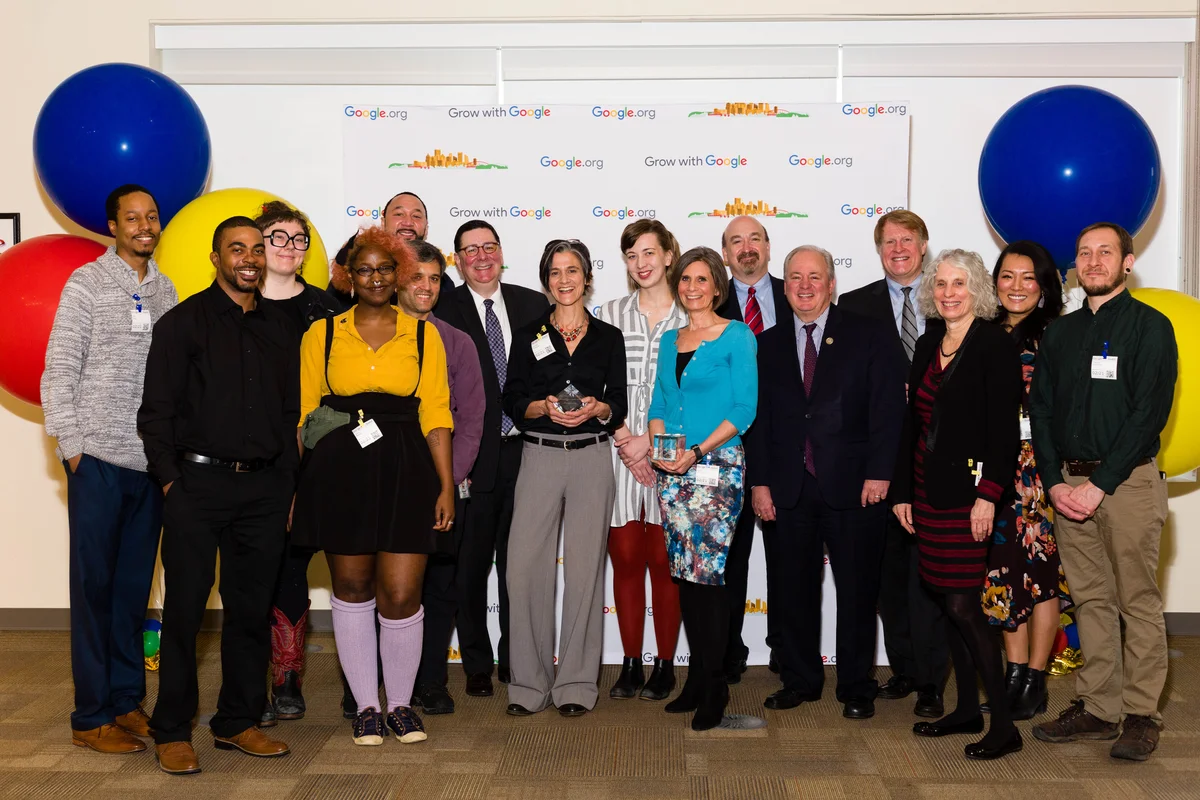 When we announced the Grow with Google initiative last October at our Pittsburgh office, we gave the city's nonprofit organizations a challenge: come up with a bold idea to create lasting economic impact in your community, and Google.org will provide a grant to make that idea a reality.
Since then, more than 90 nonprofit organizations submitted proposals to spur economic opportunity right here in the Pittsburgh area. Ideas ranged from community-driven technology repair to mobile clothing deliveries for families in need, and we were impressed by the dedication to making a real difference  in the Pittsburgh area.

This week, our panel of advisors selected four nonprofits whose ideas were exceptionally impactful, innovative, scalable and feasible. Here are the winners of the Google.org Impact Challenge—Pittsburgh:


Idea Foundry: A nonprofit economic development organization and accelerator that aims to diversify entrepreneurship by offering hands-on, individualized business development support for young entrepreneurs and small business. With their grant, Idea Foundry will help establish up to 10 businesses led by underrepresented communities in Pittsburgh, each with the goal of creating five new jobs within five years.


Pittsburgh Conservation Corps: With their grant, PCC will scale Project Landforce to ensure that everyone has the opportunity to earn livable wages by training people for jobs in environmental restoration. Their project will help 150+ people previously on public assistance to earn over $10 million in income, and to facilitate almost 110,000 hours of restoration work.


Pittsburgh Community Kitchen: The Pittsburgh Community Kitchen works with neighborhoods that have average an unemployment rate of 18 percent, where residents do not have easy access to employment and training support. Through their grant, the Pittsburgh Community Kitchen will provide culinary training and sustainable employment opportunities for 100 people transitioning into the workforce from incarceration, homelessness, addiction or mental illness. 


Prototype PGH: Prototype PGH is a makerspace focused on women that seeks to build careers in technology and beyond by improving confidence and expertise. It equips its members with   access to a fully-stocked makerspace to experiment, an engaged community, and a growing series of workshops on a wide variety of skills.  With their grant, the organization aims to engage 1,000 women in 100 workshops with the goals of increasing each of the members' salaries by at least $1,000, and incubate at least five women-owned start-ups. 

Each of the winners will receive $50,000 from Google.org and training from Google to make their proposal a reality.
Starting on February 28 and running through March 14, the the public is encouraged to vote for the idea they think holds the most promise, and the winner will get an extra $50,000 in grant funding.

In total, Pittsburgh nonprofits will receive $250,000 from Google.org, as part of Grow with Google's continued commitment to create economic opportunity for individuals across the United States.

Update March 15, 2018: Public voting ended at midnight last night, and Landforce is the winner of the additional $50,000 Google.org Impact Challenge Pittsburgh grant. Thank you to everyone who voted!