Investing in Detroit with Ford and Michigan Central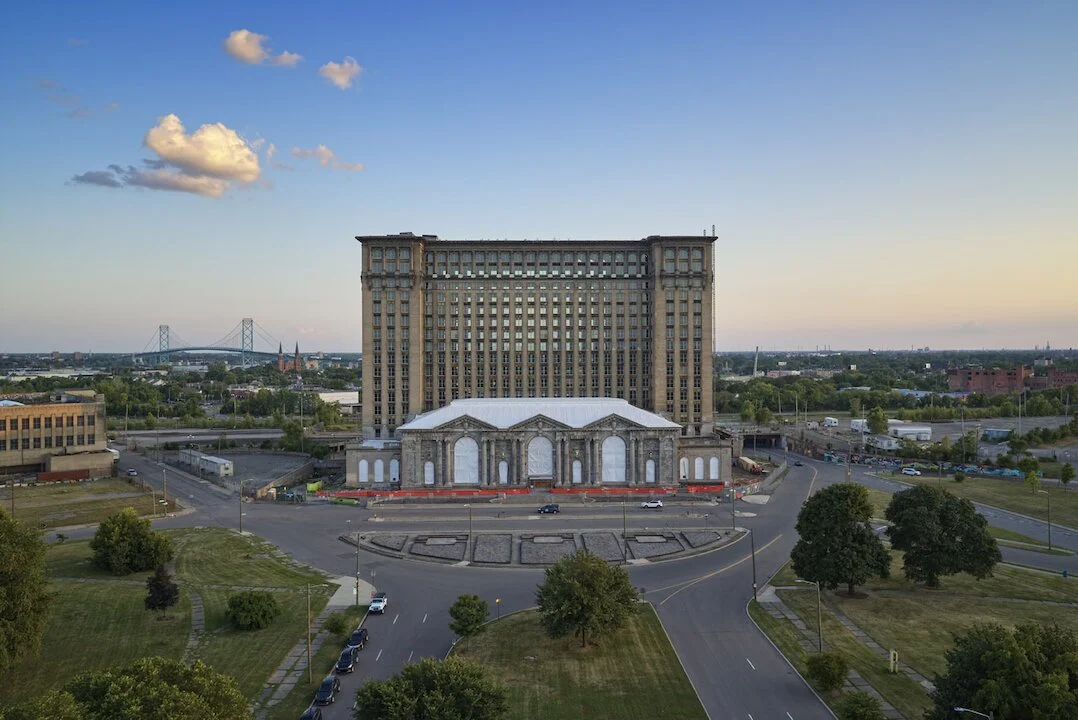 At Google, we believe everyone should have the opportunity to learn the skills needed for today's most in-demand jobs. Across the country, we are investing in workforce readiness and mentorship programming, and are growing our efforts by partnering with others in the private and public sectors.
Consistent with this, today in Detroit we announced that we will be joining Ford Motor Company as a founding member of Michigan Central. Michigan Central is a new innovation hub where companies, government and community stakeholders will focus on the future of mobility — both in terms of economic opportunity and transportation solutions — in Detroit and beyond. Michigan Central will deploy new urban transportation solutions, workforce development and other tools to tackle the world's mobility challenges to create opportunities for everyone. This new partnership will bring together the automotive and tech industries to equip job seekers with new skills, mentor high schoolers learning to code and provide critical tools for Michigan Central projects and research.
1. Expanded opportunities to learn digital skills
Since 2017, Grow with Google has trained more than seven million Americans in digital skills. We have trained more than 200,000 Michigan residents, working in partnership with approximately 260 organizations across the state. Beginning today, we will team up with local nonprofits to provide free access to our Google Career Certificates, which help people enter high-growth career fields including data analytics, IT support, project management and user experience design. No prior experience or degree is required, and jobseekers get access to resume templates, coaching and career placement support, mock interview practice and more. 82% of graduates have reported a positive career impact within six months, such as a raise, a promotion or a new job.
There are more than one million U.S. roles open in the Certificate fields. To provide additional job opportunities for our Certificate graduates, we created a network of more than 150 companies, including, Verizon, Deloitte and of course, Google, that are committed to considering Certificate graduates for jobs. Ford will now partner with us to consider new graduates for relevant roles, and will offer current employees the opportunity to participate in the Certificate program.
A Grow with Google training in Michigan.
2. More access to computer science skills for high schoolers
Providing better access to computer science for students, particularly to those from racial and ethnic groups that remain underrepresented in STEM, has been an important part of our work in Michigan. We've previously worked with organizations like the Kapor Center's SMASH Program, Wayne State University and the Detroit Public Schools to provide computer science education and resources to historically underrepresented students in the region.
Now Code Next, our immersive computer science education program for high schoolers ,will provide coaching at a new Code Next Lab in Michigan Central for local Detroit students, so that they can learn and develop the skills needed to pursue further education and careers in technology fields. Code Next focuses on serving Black, Latino, Native American, Native Hawaiian, and Alaska Native students, and nationally, approximately 88% of Code Next graduates have gone on to pursue STEM majors at the higher education level. This Code Next Lab is Google's first in the Midwest, and will join our other locations in New York and Oakland in offering computer science education programming. The Lab will provide live coaches, state-of-the-art technical equipment and content ranging from Javascript programming to UX design.
3. Powering technology with Google Cloud
In order for the United States to build the next great technologies, people need access to the latest data and digital tools. That's why we are bringing Google Cloud technology, including our Cloud infrastructure, artificial intelligence and machine learning capabilities and data and analytics tools, to Michigan Central to be used on projects and research for future mobility solutions.
The world is in the midst of a digital revolution – cities, mobility, digital tools and the skills people need for their jobs are all changing. It goes without saying that truly effective solutions can come about only through collective efforts, and we are confident our partnership with Michigan Central will enable us to make a difference in the lives of Michigan residents and communities around the world as they navigate these changes.