From offices to libraries, building momentum in Michigan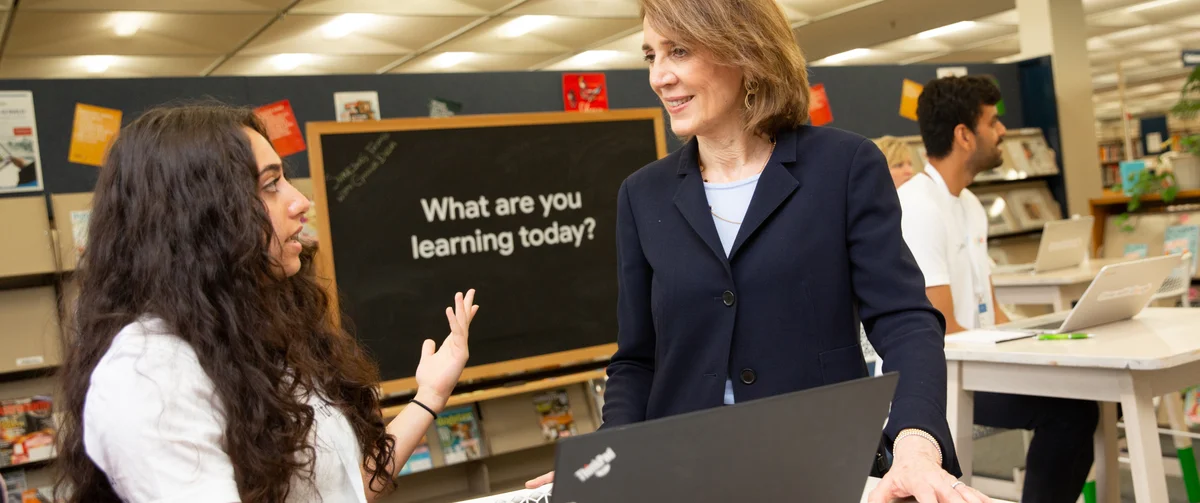 Walking down bustling Woodward Avenue in Detroit on Sunday night, I was impressed by the vitality and transformation of the city. This momentum across Michigan is why we've continued to grow our offices there for the past 13 years. Our workforce is growing at a faster rate outside the Bay Area than in it, and with an office in Ann Arbor and a new office in Detroit, we greatly value being a part of the community in both cities.
Yesterday, I visited Michigan to announce we're investing $17 million to expand our offices in Detroit and Ann Arbor. The result will be a combined total of 260,000 square feet in office space, giving us the capacity to significantly increase our local workforce in the coming years.
As we continue to grow in Michigan, we want to help people in the state have the opportunity to learn the skills they need to succeed in the digital economy. So I also spent the morning participating in Grow with Google workshops at Taylor Community Library, west of Detroit, where community members came out to learn digital skills, from making a professional presentation to helping their businesses grow online.
The Grow with Google team outside Taylor Community Library.

Kim Schott from Detroit SCORE speaks during our partner roundtable. 

Google trainers answered questions from workshop participants. 

Grow with Google volunteers spoke about the importance of digital skills. 

Participants at the Grow with Google workshop learned key digital skills. 
Across the country, we've teamed up with public libraries and nonprofits that are helping to close the skills divide. The Grow with Google Partner Program makes it easier for these local partners to get the latest resources and materials to teach digital skills; since our launch in January, more than 5,000 organizations have joined the program, with 200 based in Michigan.
In Taylor, I met librarians and nonprofit leaders who have used resources from the Partner Program to train Michiganders in digital skills. Kim Schott, Chapter Chair of Detroit SCORE, has mentored small businesses and entrepreneurs throughout 40 years of working experience. Today, she's one of Grow with Google's most active partners and has conducted dozens of trainings to help local small businesses grow by increasing their presence online.
We've held Grow with Google workshops in more than 60 cities and towns across the country since 2017, and one thing is clear: Our partners are leading the way in connecting entrepreneurs, educators, students and job-seekers with digital skills training that can help them succeed. Through our partnerships and our own capital investments, we're excited to be a part of the momentum in Michigan.