Preparing students and teachers for the jobs of the future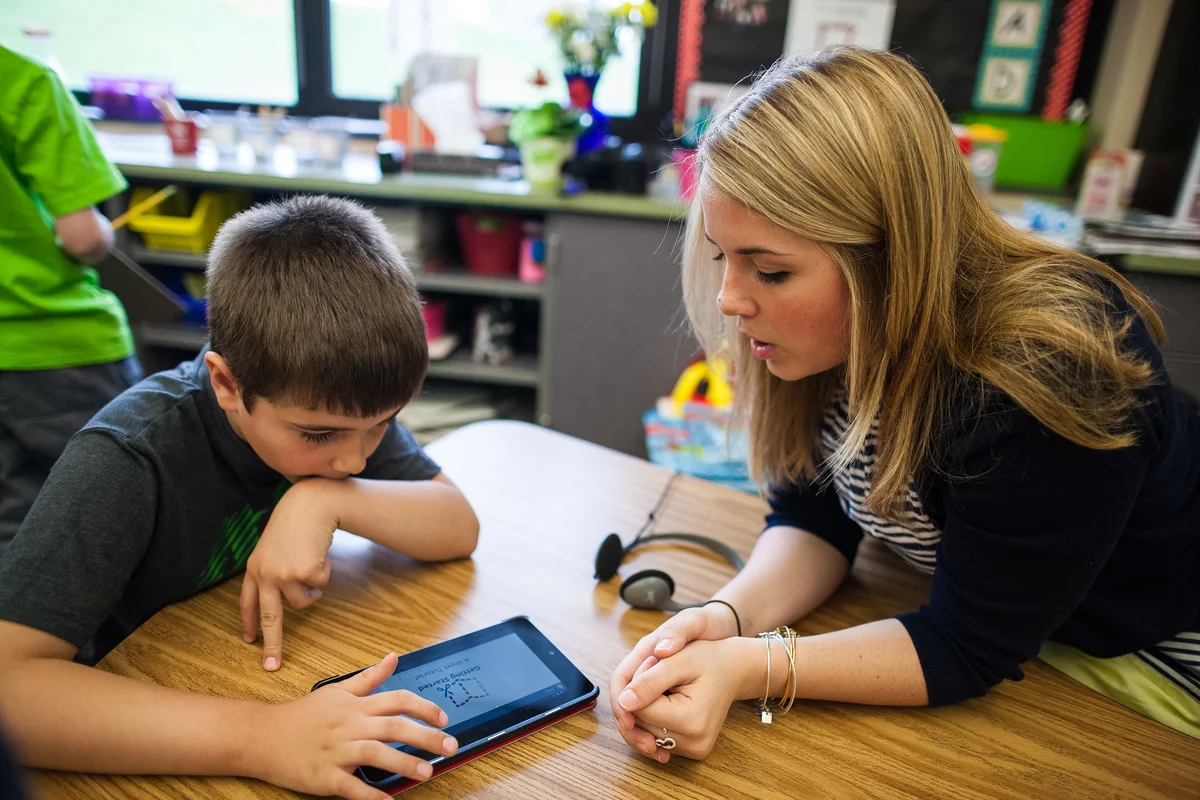 49-year-old primary school teacher Daiva Gaučytė is always looking for inspiration to make her computer science lessons more fun and relevant. But with minimal computer science knowledge, there was only so much she could do to teach her students this critical skill. When she heard about a course funded by Google and run by the Lithuanian Computer Society, she decided to give it a shot—now Daiva confidently uses CS Unplugged and engaging techniques to effectively teach her students.
It's becoming more important for teachers like Daiva to incorporate digital skills in the classroom. In fact, the European Commission predicts that in the next 10 to 15 years, 90 percent of all jobs will require some level of digital skills. In order to equip today's students for future jobs and opportunities, we're giving €413,000 to 24 universities and nonprofits this year. With this funding, these institutions will deliver localized computer science professional development programs to 22,000 primary and secondary school teachers.
These grants are part of Grow with Google's mission to create more economic opportunity for everyone and our commitment to helping an additional one million people in Europe find a job, grow their business or build their career by 2020.

Since 2009, our Computer Science Education grants have enabled nonprofits to provide professional development opportunities for teachers across the region. To date, we saw grant awardees provide professional learning opportunities for 34,500 teachers at all levels, which in turn reached more than 800,000 students.
Students at Cheshire East Libraries UK, ECW awardee 2018
In addition to these professional development grants, we're partnering with the European Commission for the sixth consecutive year to offer grants during the EU Code Week, which brings coding and digital literacy to 36,000 school children in Europe in a fun and engaging way. These grants amount to €186,000, given to 33 schools and nonprofits in Europe who will deliver computer science hands-on activities for 236,000 students.

In 2018 we funded 25 organizations in 21 countries, impacting 77,000 students. In the words of one such organization, Wesseling Digital from Germany, the grant "has helped us create three new courses for children and teens in our hometown of Wesseling. We are happy that we received the chance to develop new courses, which are now growing ever since we receive the initial grant. Every year we celebrate this by participating in the Europe Code Week and will continue to deliver our part in improving the digital skills of kids in our region."

To encourage and help more organizations like Wesseling Digital, we'll keep working with our partners—schools, research institutions, NGOs and more—to deliver training that helps create more opportunity for all. Here's a full list of the 2019 awardees.