3 ways veterans can maximize their civilian job search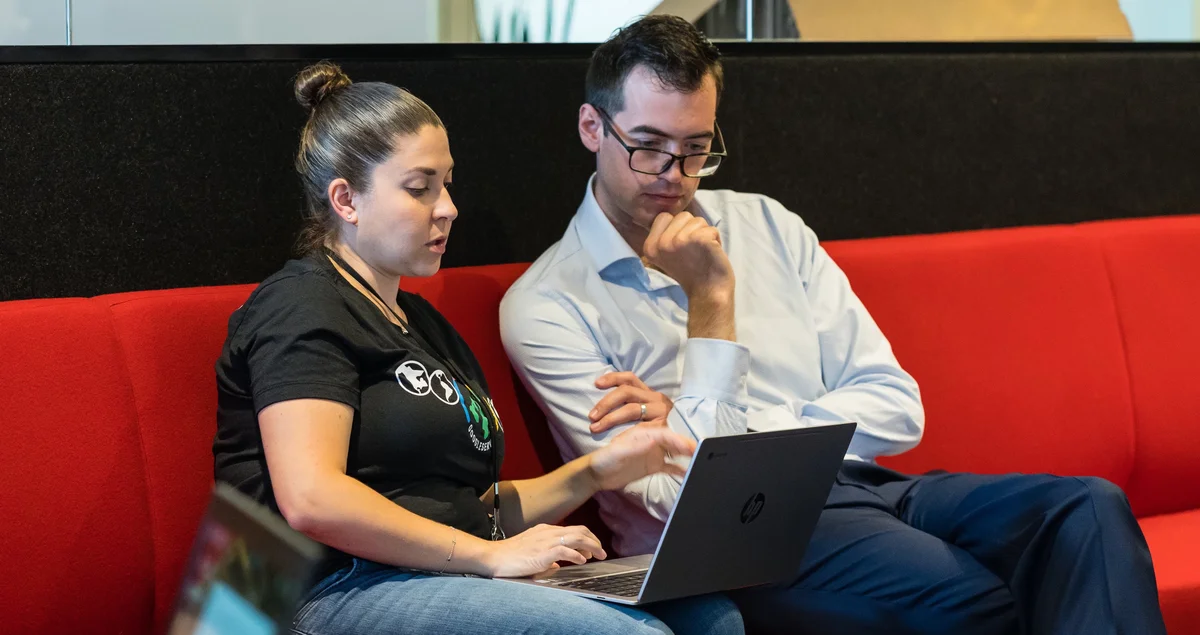 In 2007, I made the transition to civilian life after serving in the military for five years. Though I was sure my experience as an engineer in the U.S Army would be valuable to employers, I had far less experience writing a resume that would appeal to recruiters hiring for civilian jobs. It's easy to find an email template online of what a resume should look like, but translating what you did in the military to civilian speak is a real challenge.
To support service members who are preparing for their own transitions to civilian careers, Grow with Google teamed up with experts from the Center for Veteran Transition and Integration at Columbia University and FourBlock. Together, we created new Applied Digital Skills lessons designed to help veterans find a job and succeed in the civilian workforce.
The job search begins with a resume, so let's start there. If you're a veteran looking to transition to the civilian workforce, here are three tips for creating or updating your resume for your job search.
1. Search for civilian job postings that interest you.
You can find job listings that call for skills you developed during your time in service by searching "jobs for veterans" on Google Search and entering your military occupation code (MOS, AFSC, NEC or rating). Watch this quick video lesson for more on finding civilian job listings related to your military experience.
2. Decide which military experience to include on your resume. 
When editing your resume, it's important to write about your experience in a way that civilian recruiters will be able to understand. This includes highlighting traits you exhibited while fulfilling military duties, and replacing military-specific terms (think: your military occupation code) with words or phrases civilian employers will understand. For example, you might consider changing a term like "combat operations" to something that may be more likely to resonate with hiring managers, like "high-risk environment."  Learn more about choosing military experiences to feature on your resume.
3. Update your resume to fit the job. 
To increase your chances of landing an interview, you'll want to tailor your resume to fit the job description. This shows a recruiter that you have experience with the specific job they're hiring for, even if your job title in the military was different. You can also tailor your skills section to the job listing, and highlight relevant coursework, certifications, or awards. Go deeper on tailoring your resume to a specific job listing.
To get more hands-on digital skills training to support you in your job search, check out our full Applied Digital Skills curriculum designed and curated for transitioning service members and veterans. And to learn more about Grow with Google's free products, tools, and trainings for transitioning service members, veterans, and military spouses, visit grow.google/veterans.