Things to consider when developing job training programs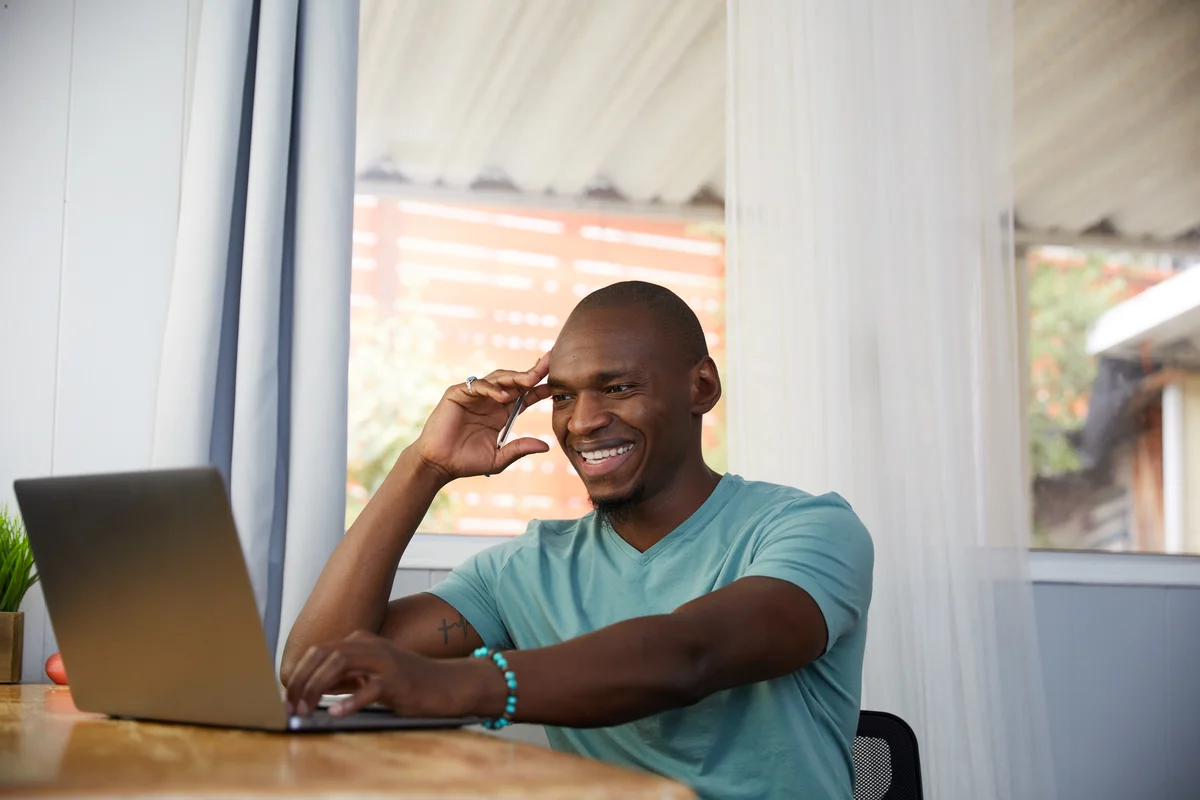 The way we work has changed. When millions of people around the world had to turn their homes into virtual offices due to the COVID-19 pandemic, technology became essential to stay connected with their day-to-day work. This uptake in technology use and the impact of the pandemic on the labor market have fundamentally transformed how we conduct business and the type of skills needed in the workforce.
As jobs with routine tasks like clerical work or bookkeeping become more automated, it's important for governments to invest in their workforce so everyone can get the digital skills needed to succeed in today's job market. That includes closing the digital skills gap for those who are at greatest risk of job displacement: women, those on lower incomes, young and disabled people, migrant populations and ethnic minorities who have borne the brunt of the economic fallout.
A full year after joining the European Commission Pact for Skills — an initiative to upskill and reskill the workforce — we are sharing the key characteristics that we feel should be considered when developing job training solutions. We draw on our experience implementing initiatives to help workers get the skills they need to get a job or grow their business. Since 2015, over 18 million people across Europe, the Middle East and Africa have participated in our Grow with Google training, resulting in more than 4 million people getting a new job, growing their career or growing their business.*

Provide in-demand training that's
accessible to everyone
Earlier this year we announced Google Career Certificates. These affordable courses were designed for people with no prior experience to foster new skills in high-demand areas like IT support and data analytics. Hosted on the Coursera platform, they help people who want to learn online at their own pace, or who may want to change careers and don't have the time or means to access traditional education. Moreover, they are designed to prepare learners for a new job within less than 6 months.

Invest in public-private sector partnerships
Addressing the challenges of the future of work requires collaboration between governments, companies and community organizations. Public organizations are often in the front line of addressing job displacement needs and play a crucial role in reaching those most in need of training. Google has partnered with organizations to help reach trade unions and workers in the transport and logistics sector, developing programs to help women build confidence in their leadership skills and funding nonprofits to provide critical services for underserved small businesses.
We are providing 100,000 Google Career Certificates scholarships in Europe, the Middle East and Africa in collaboration with local organizations. Half of these scholarships go to learners from vulnerable populations through grant funding from Google.org to INCO for personalized coaching, mentorship, resume writing and other wraparound support. INCO has partnered with over 30 European non profits like Fundación Secretariado Gitano (FSG), an organization serving the Roma community in Spain.
Thanks to FSG, Alba Bermúdez in Madrid for instance was able to learn about the scholarships for the Career Certificates. Since the age of 16, Alba worked in craft fairs, as a clerk at a local flea market and most recently as a hairdresser assistant. After losing her job during the lockdown, she decided to use the scholarship from FSG for the IT Support course as she had always been curious about getting into the technology field. Shortly after finishing the course, she found a job in IT support.
In the UK, we're providing scholarships for more than 10,000 people to be able to take these courses for free, including a partnership with the Department for Work and Pensions specifically aimed at jobseekers. We also worked with the Greek Ministry of Labor and the local manpower employer organization, OAED, to offer bespoke training programs in digital marketing, IT support and entrepreneurship to 10,000 unemployed young people in Greece. We have also partnered with Techfugees to provide digital skills training to unemployed refugees in Uganda, Kenya, Lebanon and the UK. These are just a few examples of partnerships with organizations in the region to provide financial assistance for digital skills trainings.

Work hand-in-hand with employers
While there are people that cannot find a job because they don't have the right skills, 40% of employers in Europe also struggle to find qualified people. To ensure digital skills training directly translates into jobs, we are working with companies and organizations who recognize the Google Career Certificates and openly express their interest in receiving applications from graduates.
We know that no entity or industry can tackle these challenges alone. Instead, it's a shared responsibility, one that will require public policy solutions as well as efforts on the part of businesses, communities, and civil society groups. At Google, we are committed to doing our part. We have a once in a generation opportunity to boost the prospects of an inclusive and sustainable digital future that works for everyone.
*Analysis by Google based on internal data and a survey by Ipsos from Sep 2016 to Sep 2021 amongst EMEA residents trained via Digital Workshop