A Google Ads expert uses her skills to support nonprofits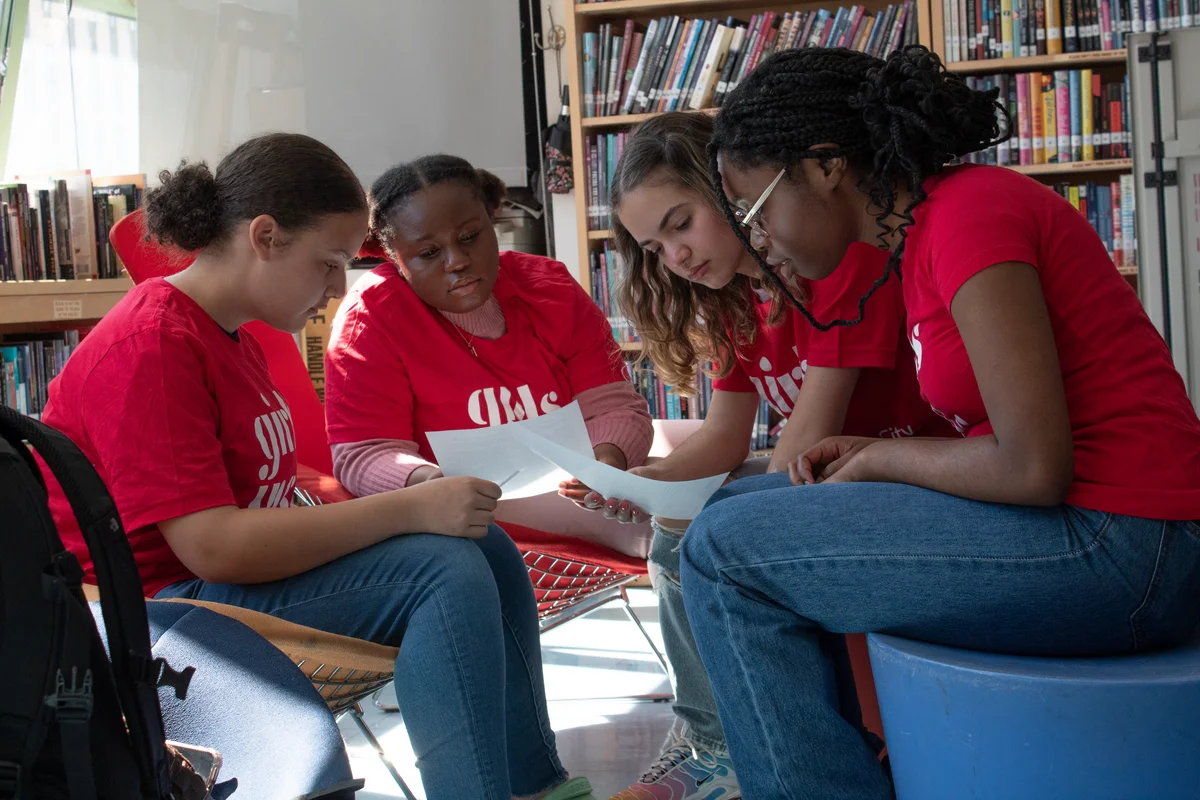 Lauriane Giuranna is a Google Ads specialist, working with advertisers to make the best out of Google's digital marketing tools. When she had the chance to use her skills to help gender equity nonprofits boost their visibility online, she immediately raised her hand. As part of a Google's rotation program (an opportunity for employees to take a temporary role within a different team), Lauriane worked full-time for three months providing digital marketing support to select nonprofits. We chatted with her to hear more about the experience.
Tell us a little bit more about yourself.
In September 2019 — just after college — I joined Google in Dublin, Ireland as a Google Ads Specialist for the French Market. Outside of work, social impact has always been close to my heart. Before moving to Ireland I was volunteering to provide services to homeless and underserved communities in my hometown, Paris.
How have you used your role at Google to continue focusing on social impact?
One of the reasons I joined Google was its intrinsic commitment to social impact. Still, it surprised me to see the amount of opportunities I had to get involved in side projects that mattered to me and to have managers encouraging me to take them on. When the pandemic hit and domestic abuse reached new heights, I started supporting a French nonprofit that assists gender-based violence victims with their Google Ad Grants account, a program that donates ads on Google Search to eligible nonprofits.
Lauriane at the Google office in Dublin
Tell us more about the 3-month rotation and why it was focused on gender equity.
Gender equity is a matter of human rights and global prosperity and over time, we've seen a growing interest in the topic on Google Search. Last year, Google.org announced the 34 recipients of the $25 million Google.org Impact Challenge for Women and Girls. Google realized the need to help gender equality organizations promote online content and boost their visibility to help people in need find trusted information. Google.org worked with a few select Impact Challenge recipients to provide additional support on Google Ad Grants.
What was your day-to-day work like during the rotation?
I focused on 10 women and girls organizations. I set up campaigns and looked into metrics to improve and optimize performances. I also hosted office hours and delivered more than 15 hours of product training for 20 nonprofits professionals to use Google Ad Grants. I wanted to make sure the nonprofits could continue to use the product successfully.
Can you share an example?
I worked with Girls Inc. of NYC, an Impact Challenge recipient on a mission to deliver life transforming programs so that girls and women can thrive. When I first met with Lily Chang, chief development officer, we defined the marketing plan and set some measurable goals, like increasing newsletter sign-ups. Girls Inc. of NYC had never used Ad Grants before and leveraged our Google technical team to implement conversion tracking. We then built and tested several campaigns to reach more supporters across the U.S. The impact is tangible — the website traffic has doubled and almost 20% of newsletter sign-ups and 9% of donations now come after a click on an ad.
You accomplished a lot in three months! What was the personal impact on you?
I developed skills that gave me a good steer on my career growth. I would love to continue working with nonprofits and I now feel much more prepared.