Around the Globe - Improved Operations for Girl Scouts of Japan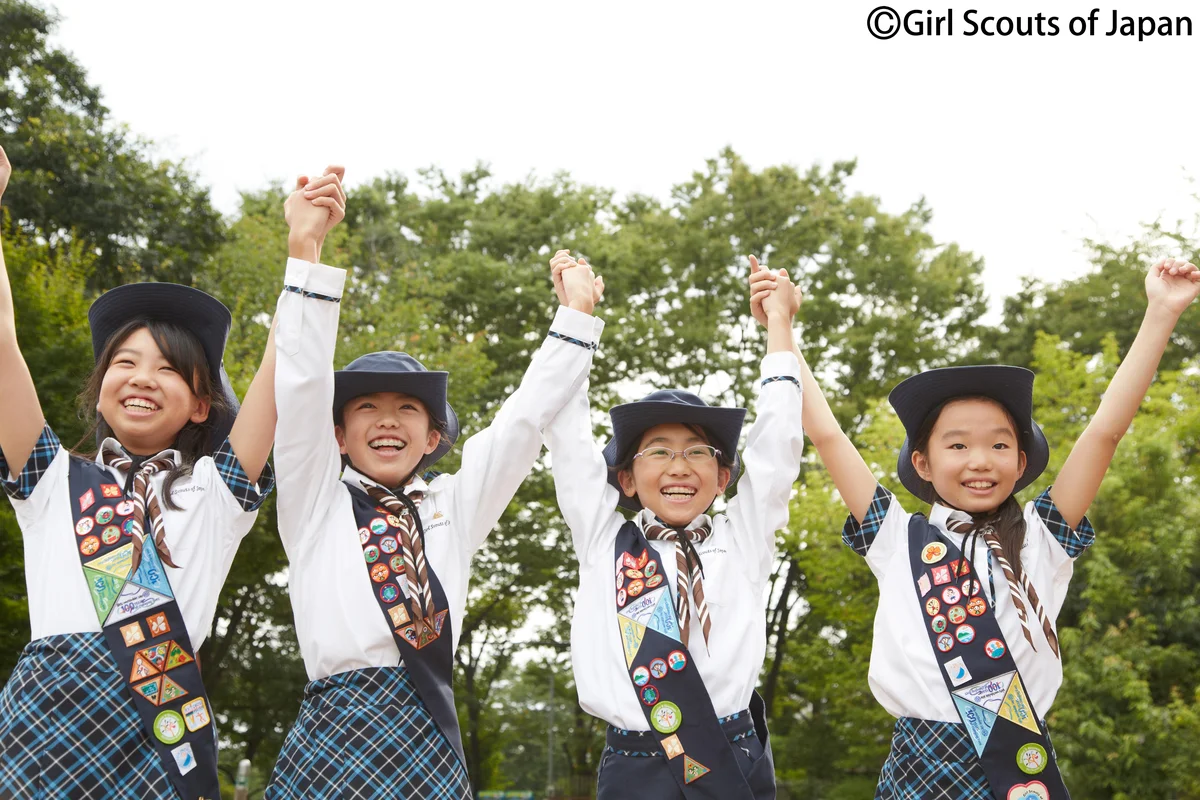 For this segment of G4NP Around the Globe, we're highlighting Girl Scouts of Japan: a nonprofit that supports more than 30,000 young women across the country with its vibrant community and empowering programs. With such a large network of members, the nonprofit needed technology to effectively keep members updated on events, ensure personal information stays secure, and manage their Local Council's communications. The suite of tools provided by Google for Nonprofits has allowed Girl Scouts of Japan to improve their productivity and increase their member base, giving them more time to focus on supporting young women.  
Operations - G Suite
GSuite has helped Girl Scouts of Japan operate more efficiently and provide a positive experience for their members. More than 7,000 attendees signed up through Google Forms for e-learning programs about safety procedures before they headed off on a scouting adventure. Google Sheets helped the chapter to quickly access and organize this data. And by migrating to Gmail, the nonprofit feels secure with their custom Google privacy settings and the tool's ability to weed out spam and malware.
Girl Scouts of Japan has also used technology to revolutionize a central component of the Girl Scout organization: badges. Typically, Girl Scouts can earn woven badges for their sashes by completing tasks or trainings. With the help of Google tools, Girl Scouts of Japan has created an interesting twist to this tradition: using Forms to create quizzes on their Google Site provided easy access to all members in Japan. This created an opportunity for more girls to earn badges. 
Furthermore, the nonprofit creates engaging content with Google Sites and shares their manuals and materials on Google Drive so each Local Council can always access the most updated trainings. With G Suite scaled to the entire organization, the nonprofit seamlessly keeps all communications and information safely stored in one place—allowing them to spend less time handling administrative tasks, and more freedom to plan engaging events.

Visibility - Google AdGrants, YouTube, Google Maps
Girl Scouts of Japan recognized an opportunity to connect with their young target audience by building a strong online presence. Ad Grants helps them reach new members with over 3,000 monthly visitors to their site—a 500% increase in just two months. To further enhance their online engagement, the nonprofit created a YouTube channel to showcase their thriving community and impactful programs with original content. Their videos showcase the strength of their community and the empowering programs they provide. And with Google Maps, members can easily find events happening nearby, resulting in over 18,000 views about event information.
Lastly, to spread awareness and encourage women to get involved, Girl Scouts of Japan uses Google Earth to provide a global view of their expansive network. Using instructions from Earth Outreach tutorials, they created this Virtual Tour to share with members to encourage a global perspective and community of Girl Scouts.
From G Suite to YouTube, Girl Scouts of Japan has successfully harnessed the power of technology to cultivate a strong community of women who support each other and grow together. Read the full story by visiting our Community Stories page on our Google for Nonprofits site.
//
To see if your nonprofit is eligible to participate, review the Google for Nonprofits eligibility guidelines. Google for Nonprofits offers organizations like yours free access to Google tools like Gmail, Google Calendar, Google Drive, Google Ad Grants, YouTube for Nonprofits and more. These tools can help you reach new donors and volunteers, work more efficiently, and tell your nonprofit's story. Learn more and enroll here.
Footnote:  Statements are provided by Nonprofits that received products as part of the Google for Nonprofits program, which offers products at no charge to qualified nonprofits.