G4NP Around the Globe - Zooming in on Action Against Hunger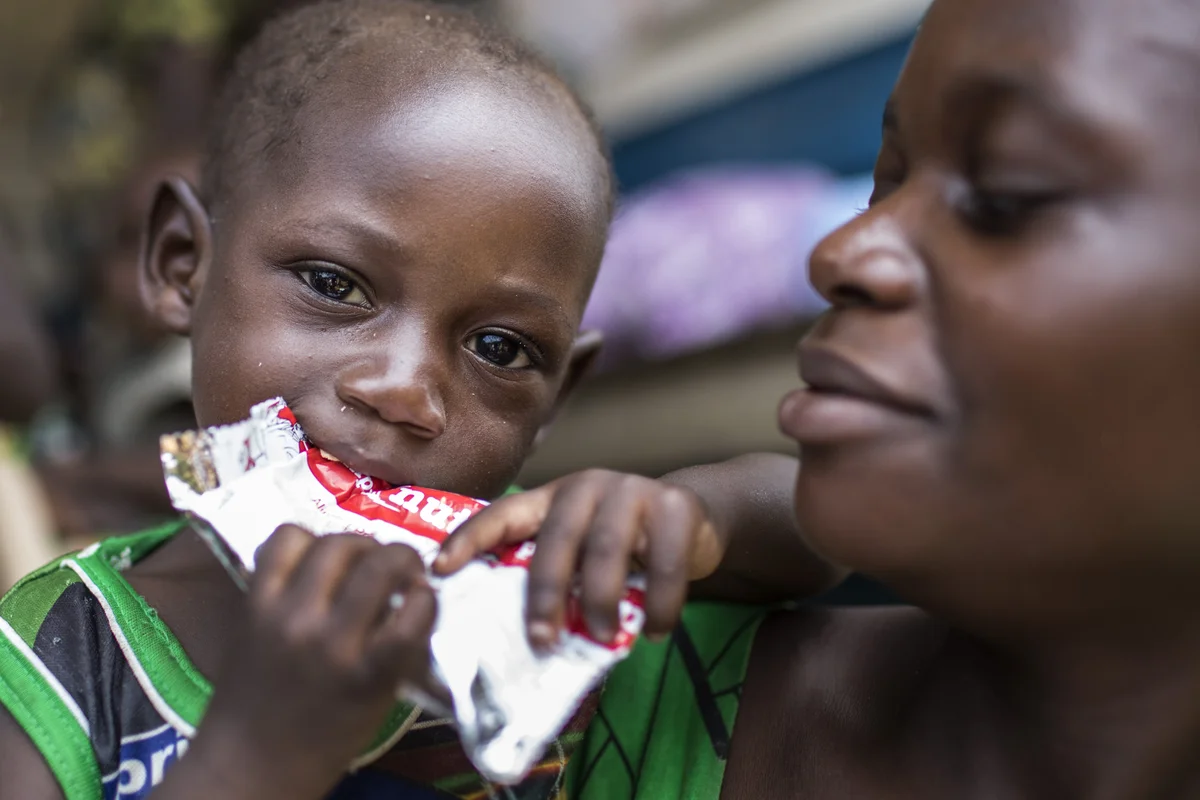 Every dollar and minute count to further your cause and focus on your mission. We're pleased to highlight nonprofits who were able to make greater impact with fewer resources by using Google tools—from G Suite to Google Ad Grants–made available through Google for Nonprofits (G4NP) at no charge.
Varying in size, scope, and timezones, these nonprofits from around the world share one thing in common: utilizing the G4NP suite of tools to help their specific needs. G4NP offers nonprofit organizations across 50 countries access to Google tools like Gmail, Google Calendar, Google Ad Grants and more at no cost. This week, we'll take a look at how the nonprofit Action Against Hunger utilizes these tools to increase productivity, visibility, and donations,  in order to improve lives in  the communities they serve.
Action Against Hunger
In 2016 alone, Action Against Hunger provided nourishment to over 1.5 million starving children(1). In order to save lives with nutritional programs, Action Against Hunger looked to Google for aid—not for food, but for technology. Action Against Hunger now utilizes five Google technologies that have drastically improved their ability to save lives around the globe.
Raising Awareness with Google Ad Grants & Analytics
For major international emergencies, like the Ebola outbreak or the South Sudan famine, Action Against Hunger needs a way to inform people and recommend ways to get involved. With Ad Grants, the nonprofit activates targeted keywords relating to the crises to drive people to their page and empower them to take action. Google Analytics then allows them to track their effectiveness and adjust accordingly to increase engagement and improve their fundraising techniques. With this data-driven strategy and the tools' ability to optimize campaigns, Action Against Hunger has nearly doubled funding year-over-year. In fact, Ad Grants brought 158,000 people to their website in the past year alone, raising $66,000 which is equal to treating 1,466 hungry children.
Ad Grants brought 158,000 people to their website in the past year alone, raising $66,000 which is equal to treating 1,466 hungry children.
Increasing Productivity with G Suite
When working with a global network and managing hundreds of programs abroad, collaboration and communication are key. After experiencing unnecessary latencies in their operations, Action Against Hunger has since adopted G Suite which streamlined their workflow. The nonprofit is especially fond of Gmail, Hangouts, and Drive where Action Against Hunger employees can message each other quickly, share files securely, and collaborate on Docs in real-time—avoiding duplication of efforts and saving time.
Fundraising with One Today & YouTube
To drive donations and expand awareness to broad audiences, Action Against Hunger uses One Today, a Google app that allows users to easily donate $1 or more towards causes they care about. Campaigning on One Today on World Food Day in 2016,  Action Against Hunger raised more than $1,200 in support of their cause with each dollar going directly helping those in need. Additionally, Action Against Hunger creates and shares content on YouTube to reach their global audience, and is  beginning to use the YouTube donation cards to further increase donations. The large exposure and website referrals from both YouTube and Google+ helped Action Against Hunger raise over $20,000.
Using Google products Action Against Hunger gained extra time and energy to focus on what really matters: feeding the hungry.
To read more about Action Against Hunger's story and learn how they used Google tools so effectively, visit our Google for Nonprofits Community Stories page. Stay tuned in the coming weeks for more inspirational stories about nonprofits using technology to help their cause.
To see if your nonprofit is eligible to participate, review the Google for Nonprofits eligibility guidelines. Google for Nonprofits offers organizations like yours free access to Google tools like Gmail, Google Calendar, Google Drive, Google Ad Grants, YouTube for Nonprofits and more. These tools can help you reach new donors and volunteers, work more efficiently, and tell your nonprofit's story. Learn more and enroll here.

Footnote:  Statements are provided by Nonprofits that received products as part of the Google for Nonprofits program, which offers products at no charge to qualified nonprofits.