Improve efficiency and collaboration with G Suite for Nonprofits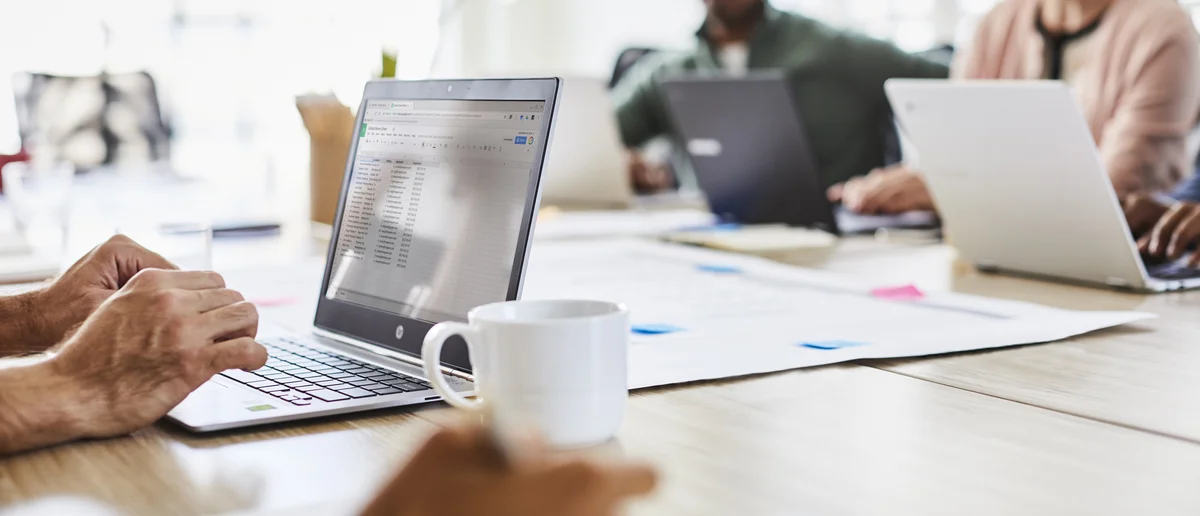 Time is important. As a nonprofit, every minute that your staff spends searching for emails or coordinating meetings is time away from making a difference for the communities or causes they serve. G Suite for Nonprofits is designed to help nonprofits work faster, smarter, and more collaboratively across different locations, at no charge. Here are a few ways G Suite for Nonprofits can help your team be more productive.
Present your nonprofit professionally
With Gmail, you can create an unlimited number of personalized email addresses for your team (like joe@yournonprofit.org). Your staff will be able to communicate with volunteers, supporters and the community with professional emails coming from your nonprofit's custom domain, resulting in brand awareness and increased trust in your communications.
Make your next grant proposal pop
A successful grant proposal needs inspiring, structured, and concise content to stand out when competing against hundreds. Often you don't have much time, you're on a shoestring budget, and your co-workers are in different time zones. G Suite provides templates and suggested layouts to give your documents and slides a professional look, so that you can focus on content rather than design. Grammar suggestions in Docs make you a more confident writer, especially handy if you are working against a tight deadline. Real-time collaboration lets each member of your team contribute to the same file from anywhere.  And with all of these tools, your team will become even more productive and collaborative.
Manage your volunteers
There are lots of ways G Suite can  help you engage with your volunteers more efficiently. When you create a Site, you can include a page to provide some background on your nonprofit and share volunteers success stories, add sections for onboarding and training materials, and post upcoming volunteer opportunities with an embedded Calendar. You can also embed a Form for volunteers to sign-up. The information they submit is automatically and safely stored in Sheets so you won't misplace paper sign-up forms anymore. For reliable communications and updates, create a Group with all your volunteer emails. You can send an email to everyone in the group with one address, invite the group to an event, or share documents.
Coordinate your nonprofit board
Nonprofit boards are at the core of your strategy and coordinating them can be tricky, especially when members are spread across in many locations. With G Suite, you have the tools you need to coordinate with your board effectively. You can schedule board meetings on Calendar, and directly add members to the event. With Hangouts Meet, those who can't participate in person will be able to join in a video call or dial in from their phone.
Control your data securely
Privacy and security are critical to nonprofits, especially when managing personal information that may be sensitive. G Suite is built on stringent privacy and security standards and allows you to add users easily, manage devices, and configure security and settings so that your data stays safe. This is essential, especially if your nonprofit has high turnover of staff or volunteers.
G Suite for Nonprofits has helped many nonprofits to become more efficient and spend more time serving the community. Find out more about how G Suite for Nonprofits can help you.