A framework for Asia-Pacific's digital growth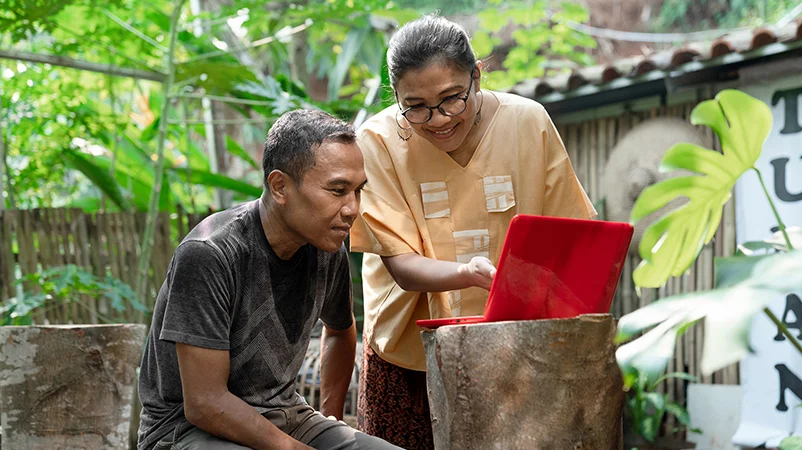 While governments and communities across the Indo-Pacific continue to grapple with COVID-19 and other challenges, it's important not to lose sight of the opportunities of the world's most economically dynamic region. Embracing economic engagement and digital trade — and strengthening the frameworks and capability to do that openly and responsibly — can help ensure recovery in the Indo-Pacific region is more inclusive and sustainable. In this way, we can also build greater trust and confidence for the future.
An inclusive, sustainable and digitally-enabled recovery will not happen automatically. It requires collective action by governments, the private sector, civil society and other stakeholders to ensure that digital technologies are widely accessible and that everyone has the skills needed to harness those technologies. New tools, rules and partnerships are needed to foster greater regulatory alignment and interoperability, to ensure the benefits of the digital economy are felt more widely, and in order to address cross-border digital challenges.
That's why we welcome the announcement in Tokyo today to launch the Indo-Pacific Economic Framework (IPEF). IPEF promises a new mode of economic cooperation to maximize the opportunities that arise from the global digital economy. We hope that IPEF will advance a strong, affirmative digital trade agenda which will promote:
Inclusive trade. 78 million workers across countries in the Asia-Pacific region require digital skills training to keep pace with technological advancements. Google and others have been working to address these gaps — for example, since 2015, Google has trained over 58 million people in Asia in digital skills under our Grow with Google program. But frameworks like IPEF can help ensure coordinated action -— including by sharing best practices, incentivizing public-private partnerships, and developing joint strategies. IPEF should also address barriers that make it uniquely difficult for small businesses to reach foreign markets, like requirements to open a local office as a condition to do business.
Openness and non-discrimination. IPEF should look to apply traditional trade principles such as openness and non-discrimination to the digital economy. It should ensure that data can flow freely across borders. It should enable businesses of all sizes to provide digital products and services free of discrimination, while allowing for appropriate guardrails. And it should enable consumers to access and use services and applications of their choice on the internet.
Trust and shared values. IPEF should be a model to show that data flows and privacy protection can be mutually reinforcing concepts for building trust in the digital economy and cross-border digital transactions. IPEF participants could also commit to greater collaboration on cybersecurity, and safeguard against the use of censorship as a trade barrier or a means to access private data.
Resilient and green digital infrastructure. IPEF should promote adoption of green digital infrastructure — for example, by incentivizing the use of cloud services that meet international standards for energy efficiency. IPEF should also promote a resilient and secure digital infrastructure, including by ensuring sound, non-discriminatory regulation of submarine cables.
IPEF is particularly significant given the region's size and innovativeness. The Indo-Pacific region represents nearly two-thirds of the global economy, and is second only to the U.S. when it comes to the number of "unicorns" — companies that are valued at $1 billion and above. It is the perfect place to try to ensure that the promise of the digital economy is fully realized and shared.
This is the moment for Indo-Pacific countries to chart a bold, inclusive and sustainable path forward to address common challenges and seize the tremendous opportunities the digital economy can bring.