Google at the Munich Security Conference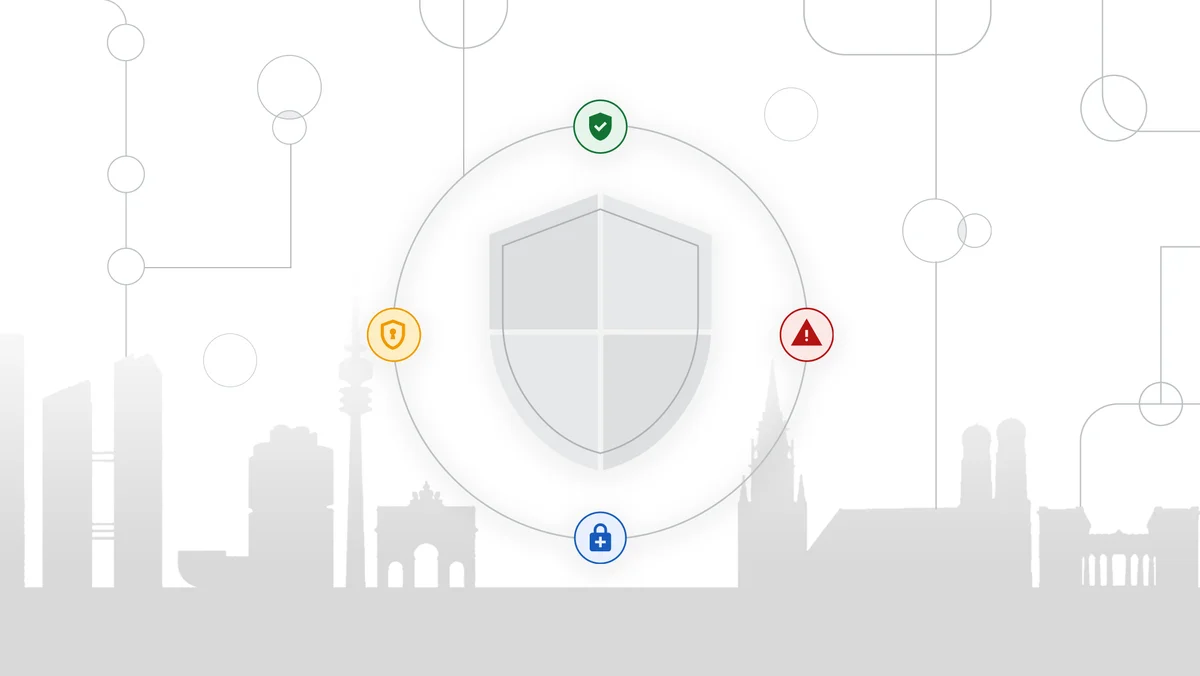 Since its inception in 1963, the Munich Security Conference has been a vital venue for policymakers, experts and transatlantic leaders tackling the most pressing security issues of the day. Today, against the backdrop of an ongoing pandemic, geopolitical tensions, and increasingly sophisticated cyber attacks, the stakes for these discussions feel particularly high — with many participants perceiving this as a time of heightened risk.
Google's mission statement has always been to "organize the world's information and make it universally accessible and useful." We provide tools that make people more informed, more connected, more productive — and more secure. That's why I'm traveling to Munich this week and joining conversations about promoting and protecting the public square.
Fighting misinformation online and safeguarding elections
In the last few years, we've seen a marked uptick in online disinformation campaigns, attempts to influence democratic elections, and cyber attacks on democracies' critical infrastructure.
Google and YouTube have specialized teams of intelligence and security experts who work around the clock and around the world to thwart these threats and protect the people using our products. When it comes to the content we host on YouTube, our "4R's" approach includes not just Removing violative content and Reducing the spread of borderline content, but also Raising up authoritative content, and Rewarding trusted creators. And we continuously assess our approach and look at changes we can make to promote thoughtful engagement.
During election cycles, we equip campaigns with best-in-class security features and protect their operations from attack. We work to help voters find high-quality, authoritative election information directly in our products. We employ teams who monitor elections from India to Europe to the United States. We use advanced technology to detect coordinated disinformation networks. And we work with partners like Defending Digital Campaigns and organizations in Europe to give political campaigns access to free Titan Security Keys — the strongest form of two-factor authentication — as well as the International Foundation for Electoral Systems to develop global security programming, protecting those who work to safeguard human rights.
Advancing cybersecurity and moving towards collective standards
When it comes to cybersecurity, we have first-hand, real-world experience. Our systems stop attacks every single day, including attacks from sophisticated nation state actors. But it wasn't always that way. In the past, when our defenses weren't strong enough, we rebuilt our entire security infrastructure, sometimes inventing new technologies when state-of-the-art simply wouldn't do. We know that "high walls" are not enough to stop bad actors, and we've learned to use "defense in depth" — creating access controls throughout our services and using multi-factor authentication as part of a zero-trust security approach, in which every node has to authenticate itself. As a result, today we keep more people safe online than any other company in the world.
We design our products to go beyond "security by design" to provide security by default. When that's not enough, we invent new ways to keep our users more secure.
In Munich, I will be urging policymakers to work together on establishing collective security standards including those that move democratic governments toward secure cloud services and zero-trust architecture.
In the last fifty years, democratic governments helped advance some of the world's most important innovations — including the Internet, microchips, computers, global positioning systems, and revolutionary vaccines against COVID. In the next fifty, I'm optimistic about the ability of science and advanced technology to help solve some of the world's biggest challenges, like climate change, health care, and global development. To do that, we need to partner with governments and civil societies to rebuild trust and confidence in our institutions. Realizing the promise of tomorrow requires protecting the public square today.