Supporting small businesses around the world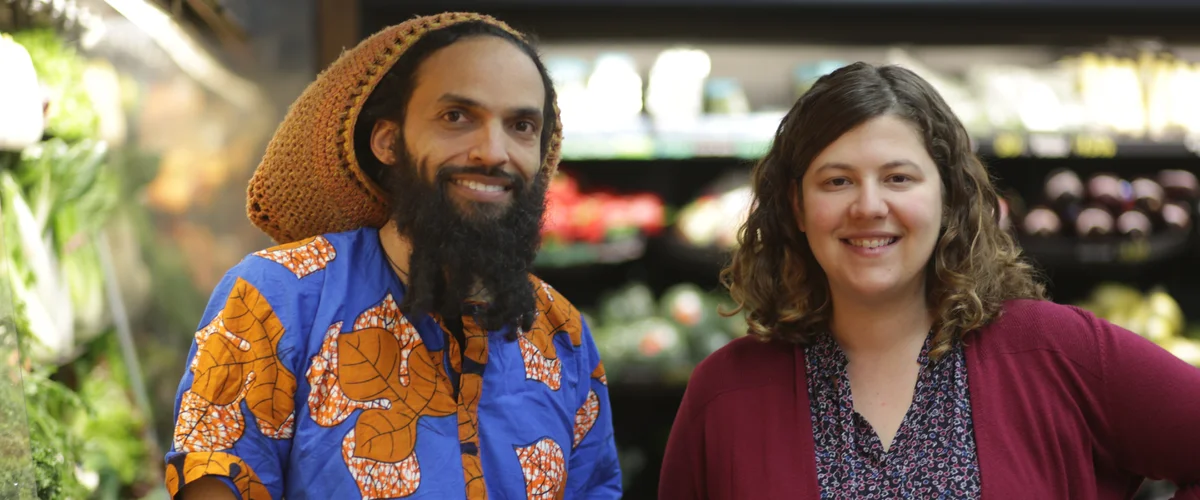 Small businesses are the backbone of the global economy and at the core of many of Google's tools, services and products. So when the pandemic hit last year, we announced a $200 million investment fund as part of our $800+ million commitment to support small businesses in the face of COVID-19.
We set out to partner with organizations who share our desire to empower small businesses in underserved communities, which are often overlooked by traditional lenders.  
In the U.S. we are partnering with Opportunity Finance Network (OFN). To date, OFN has helped us provide over $90 million in low-interest loans from the Grow with Google Small Business Fund and Google.org grants to over thirty Community Development Financial Institutions (CDFIs) across the country. CDFIs in turn finance hundreds of small businesses, like Gem City Market, a new grocery cooperative that secured funding from Finance Fund Capital Corporation (FCAP) to help them provide affordable, quality kitchen staples to the Dayton, Ohio, community. 
Today, we are announcing our international partners who will help fulfill our $75 million commitment to small businesses outside of the U.S. We've partnered with two innovative government-sponsored investment initiatives, with the belief that public-private partnerships can provide creative solutions to meet the needs of small businesses in this critical time:


In Europe, we are proud to be partnering with the European Investment Fund (EIF), an EU body supporting Europe's small and medium-size businesses. We will be the first company investing in two EIF funds: $15 million in loan capital that will support more than 1000 European small businesses and $10 million in EIF's Life Sciences Fund, a venture capital fund that will help support approximately 200 life sciences companies, many of which are helping with the COVID-19 crisis. This Life Sciences Fund is also supported by the European Commission's European Fund for Strategic Investments (EFSI).

In Latin America, with the help of a long-term partnership with the Inter-American Development Bank through its innovation lab, we are allocating $8 million to increase the capital available in the region for small businesses. Two out of three workers in Latin America are employed by a small business, which makes their success one of the most essential elements for economic recovery in the region.
In addition, we're working with non-government partners who have a long track record of providing resources to businesses that are generally overlooked by traditional lenders:


In Africa, the Middle East and Indonesia, we've established a $26 million loan initiative with Kiva, an organization which crowdfunds loans to unlock capital for the underserved around the world. Kiva's global reach, local relationships and mission-driven approach make them an ideal partner to scale across several regions. Over the coming months, Google and Kiva will work together to create financial solutions that will support thousands of small businesses spanning 10 countries. Google.org is also providing a separate $1 million grant to help Kiva build capacity for their local partnerships and research the impact of this program.
In India, we will invest $15 million to support small and micro enterprises across the country and are in discussions with local partners. And in Israel, we will provide $1 million to the Ogen-Israel Social Loan Fund, which is designed to provide accessible, low-interest loans to micro and small businesses as well as non-profit organizations.
From our inception, Google has had a special relationship with small businesses around the world – helping them scale, innovate and reach new customers.  With today's announcement, we're proud to help them meet a new challenge — accessing capital needed to recover and build resiliency for the future.