A #SmallThanks makes a big difference this National Small Business Week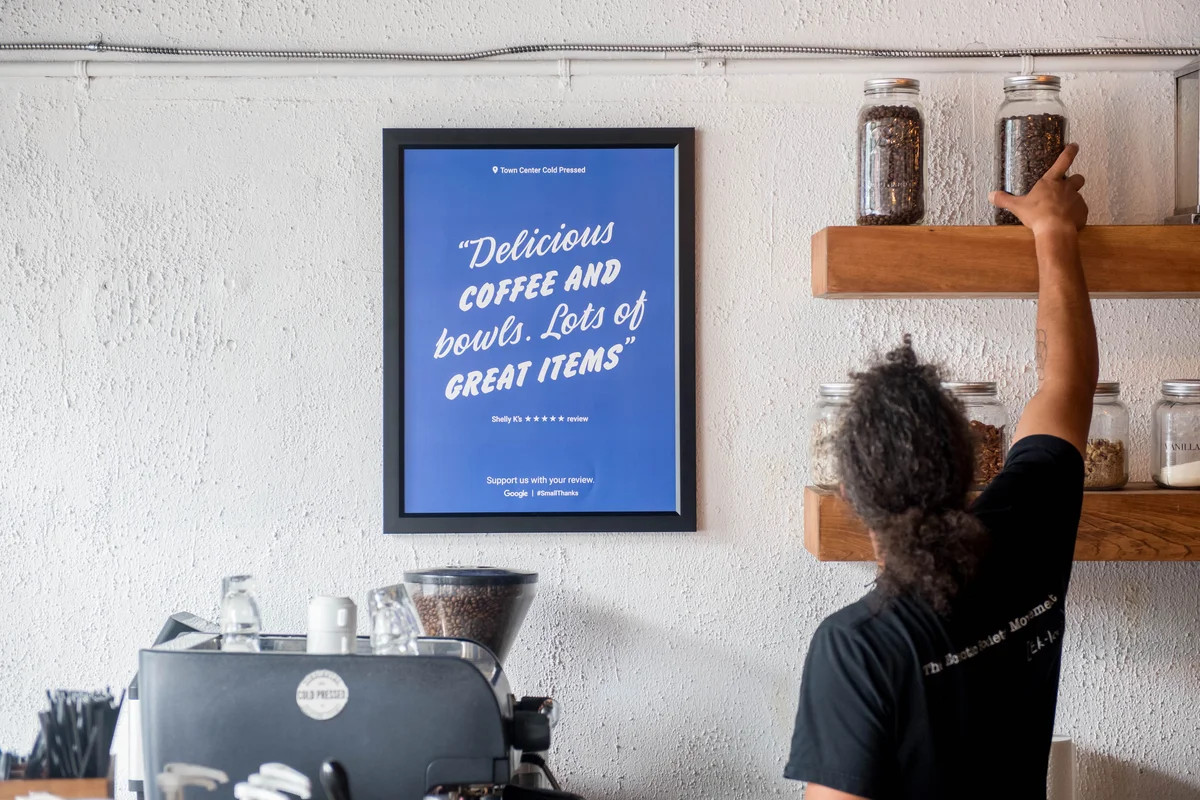 Love a local spot? Make it known this National Small Business Week—post a review or photo to their Google listing, or thank them on social media with the hashtag #SmallThanks. A small shout-out can mean a lot for a local business.  
One of my latest favorites is ABLE, a hip boutique in Nashville, TN that sells bags, shoes and jewelry handcrafted by women who have often overcome extraordinary circumstances to become entrepreneurs. I just gave ABLE a Small Thanks review on their Google listing for all they do (and for the cute earrings I just bought from them!).
During National Small Business Week, YouTube creators across the country are also sharing the places they love—from skate shops to bookmobiles and everything in between.
If you own a small business, check out the #SmallThanks Hub for free, customized marketing materials to turn your reviews into ready-to-use social posts, stickers, posters, and more. Reviews from your fans are like "digital thank you notes" and are one of the first things people notice about your business online, so start sharing your customers' love with #SmallThanks today.
Examples of marketing materials on the #SmallThanks Hub 
For more tips on how to connect with local customers online, tune into our National Small Business Week livestream workshop from 9:00-10:00 a.m. PT on Wednesday, May 2. Register or find a partner-hosted workshop near you at google.com/smallbusinessweek. You can also find additional resources in our Grow with Google hub.
Happy National Small Business Week! Don't forget to show your favorite local spot some love this week with a #SmallThanks—a small way to give them a big thank you.