The web is working for American businesses: stories of economic impact across the U.S.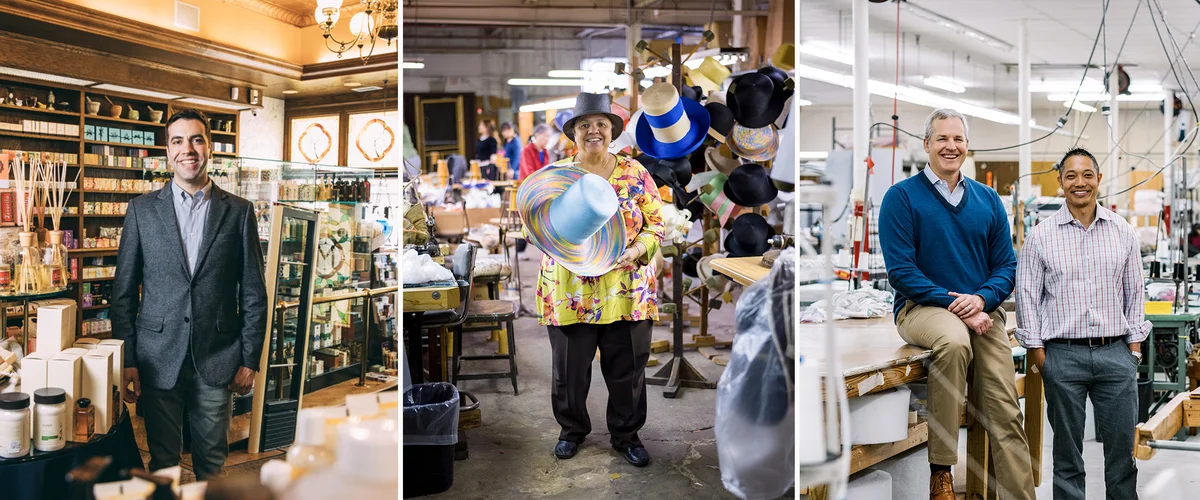 The web is making it possible for U.S. businesses to grow and succeed. Digital tools create significant opportunities for small- and medium-sized businesses. In fact, digital small businesses are growing faster, reaching more customers and were nearly three times as likely to have created jobs over the previous year, according to Deloitte.
In 2017, Google's search and advertising tools helped provide $283 billion of economic activity for businesses, website publishers, and nonprofits across the U.S. Our 2017 Economic Impact Report shares that economic impact state-by-state as well as stories of local businesses that are fueling that growth, creating jobs, and transforming their communities. Here are some of those stories:  
American Hats
After more than three decades of working as a social worker, Georgiette Morgan-Thomas put off her plans for retirement and purchased the S & S Hat Company in Philadelphia, PA when it announced its closure in 2015. She assured the employees that she would fight to keep it alive. Together with her son, Robert, she started
American Hats
in 2016, and turned to Google's search and advertising tools to help reinvigorate the business, which was good news for the workers. "People are just flying through the door now, and we're even shipping across the country," says Georgiette. "Our employees have been with this factory for 20 to 30 years. They're the original team that made S & S Hat so outstanding in the first place."
American Hats in Philadelphia, PA
Merz Apothecary
Merz Apothecary in Chicago, IL has been home to a rich collection of unique, hard-to-find goods from all over the world since 1875. "We're not your traditional pharmacy," says co-owner Anthony Qaiyum. "We carry everything from natural remedies to grooming products to home fragrances. People always say: 'If you can't find it at Merz, you won't find it anywhere else!'"
Two decades after they took their first online order in 1997, Merz Apothecary has a thriving e-commerce operation serving 35,000 customers a year. The company shares product reviews on their YouTube channel, and special sales via Posts on their Google My Business listings. And with Google Search and AdWords, they reach customers anywhere in the world. Since Anthony joined the family business full-time in 2000, they went from 12 employees to 60. "As the owner of Merz, I feel like I'm the caretaker of a piece of history. And I take that duty very seriously," says Anthony. "I want to leave this business better and stronger than it was when I joined."
Merz Apothecary in Chicago, IL
Carousel Designs
Jonathan Hartley's parents founded Carousel Designs in Douglasville, GA in 1988, manufacturing baby bedding for other retailers. As the cut and sew industry moved overseas, Jonathan realized that the family business would need to innovate in order to stay competitive. After graduating from the U.S. Military Academy at West Point, he and his former classmate, Allan Sicat, bought the company in 2007. They began marketing their products directly to consumers, using AdWords to connect with customers and Google Analytics to improve their online shopping experience. Carousel Designs now offers thousands of nursery decor options to customers across the U.S. and Canada, and employs nearly 70 people. "It's something we're very proud of," Allan adds. "Not only being made in the USA, but also being able to create these opportunities right here in Douglasville."
Carousel Designs in Douglasville, GA
As you can see from these stories, the web is working for American businesses large and small. Check out more stories of businesses growing with the web.