How two students are changing medicine with help from Google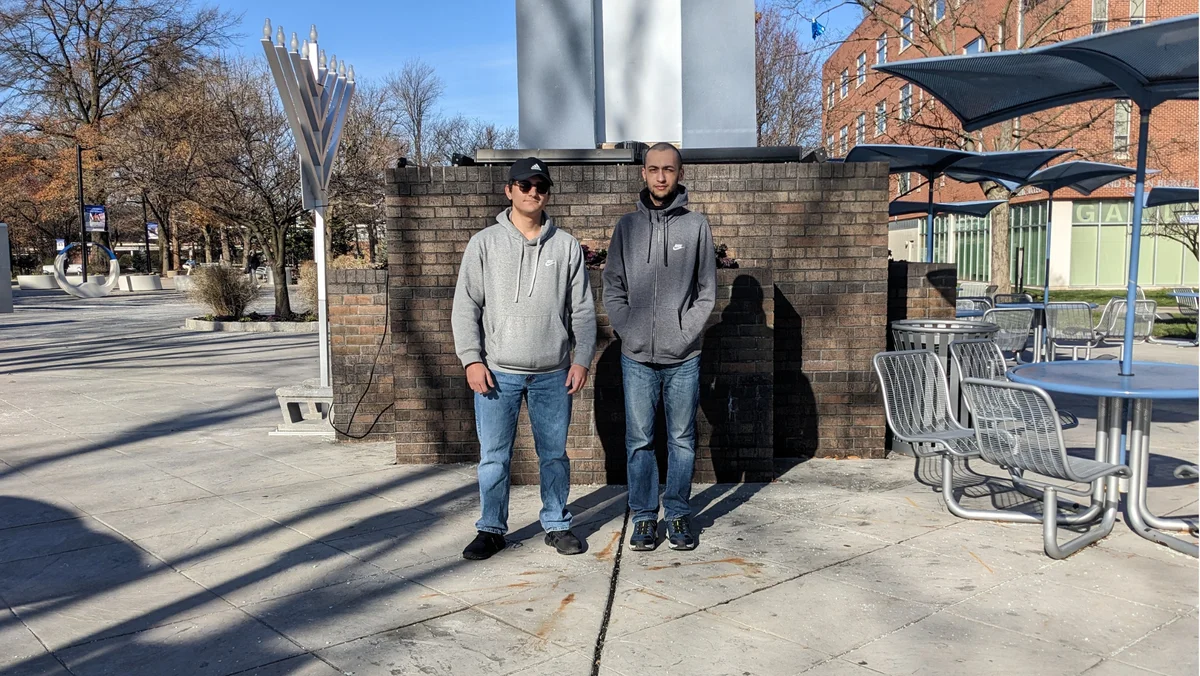 Eric Ponte has a chronic condition that requires him to take different medications every day, which can be a major hassle — and one that so many people struggle with. "There are many different medications in the medicine cabinet at home and sometimes I'll take a pill out of the bottle and I'm not entirely sure what it is," he says. This can also be tough for pharmacists who often manually identify pills, creating a heightened risk of dispensing errors that can cause harm to users.
Eric, a computer science undergraduate student at Kean University, wanted to find a way to help people more efficiently identify pills. He decided to pursue research on the topic and partnered with fellow student Xavier Amparo. They were able to take on this incredibly important work through Google's exploreCSR program.
exploreCSR funds academic institutions worldwide to help them design and host research-focused workshops and research experiences for undergraduates. The goal is to expose new students, retain existing students and build community in computing research.
Last year, Kean University was one of 53 institutions to receive an exploreCSR award. Daehan Kwak and Patricia Morreale, professors in Kean's Department of Computer Science and Technology, and recipients of the award, used the funding to create an undergraduate research study group through the Kean University Research Recruits Program, a two-semester program designed to give undergraduates an introductory opportunity to participate in research with a faculty mentor. In addition to this assistance from experts, the program also helps students out with their expenses because it's often difficult for interested students to take on research due to personal finances. "Pursuing research instead of a paid internship or part-time job [initially] seemed like a poor choice," Xavier says. Thankfully, he notes, funding from exploreCSR made it possible for him to do the study with Eric.
Their research, set to be published in 2023, claims to demonstrate a machine learning solution, built with Tensor Flow, that can identify pills with 99.8% certainty when used correctly. The project won third place in the Kean Business Plan Competition and was accepted to be presented at Posters on the Hill 2022, where students present research to members of Congress, other policy makers, and the general public.
From left: Anthony Diaz, Eric Ponte and Xavier Amparo present at the 2021 Kean Business Competition, along with Anthony Diaz who assisted in writing the paper.
While Eric and Xavier are thrilled about their own work, they also want to make sure future students are aware of this opportunity. "We had a luncheon for undergraduate researchers where graduating seniors and other junior researchers spoke about their projects and advised others," which Eric says was a highlight of his exploreCSR experience. The two also shared the news about their work and introduced the organization to other students during Google-led workshops on promoting their research and building effective resumes. Eric and Xavier shared some advice for aspiring researchers: "Start your research early, freshman year if possible," says Xavier. And Eric notes the importance of perseverance. "Even if you don't get selected to participate in one research project, apply for another."
Eric and Xavier recently presented at their first in person conference, where they both won the Great Minds in STEM Scholarship Award and Xavier additionally won the 2022 HENAAC Outstanding Student Leadership Award. Next up for the two after a wildly successful year is the chance to tell more people about their work and wait for publication. "The best part of research," Xavier says, "is the finish line when you get to present it while looking back at what you've done."
For CS faculty who would like to learn more and apply, visit our site at g.co/exploreCSR for more information.