100 percent renewable energy, for the second year in a row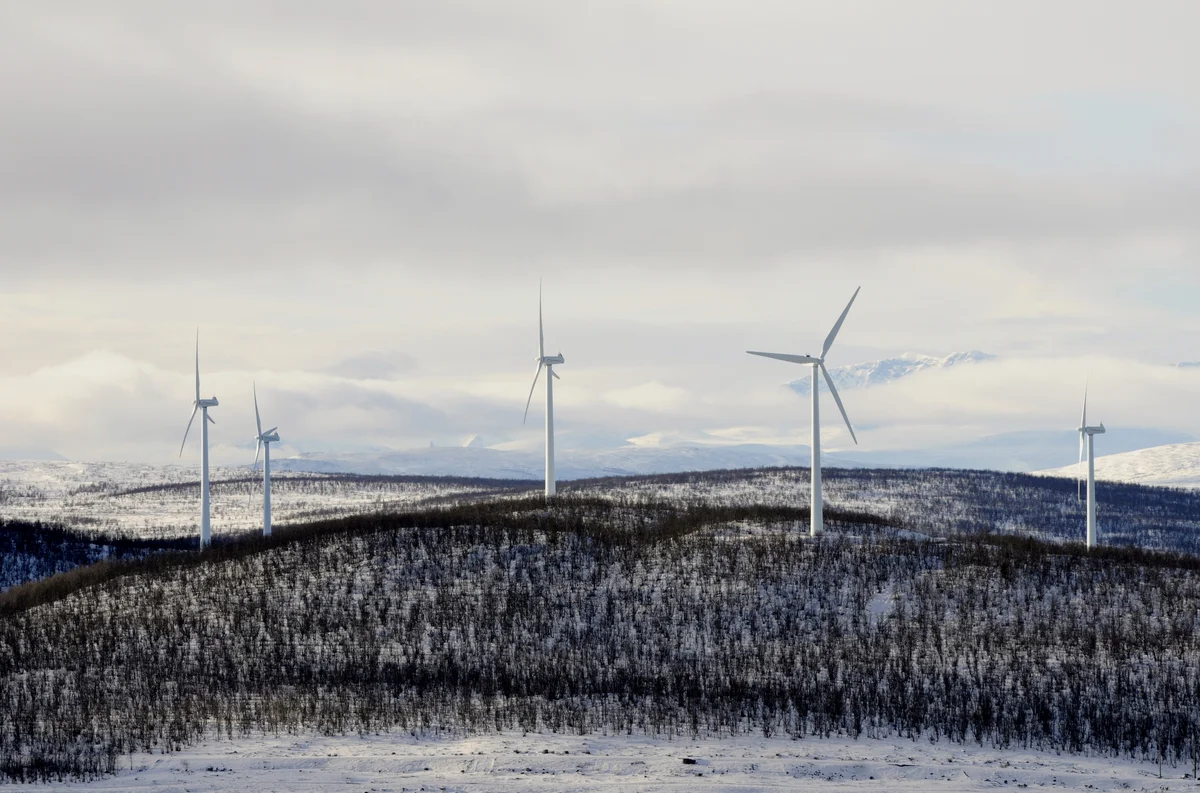 In 2017, we first reached our longstanding goal of buying enough renewable energy to match 100 percent of Google's global annual electricity use. And we're on a roll: during 2018, our purchases of energy from sources like solar and wind once again matched our entire annual electricity consumption.
We're the first organization of our size to achieve 100 percent renewable energy two years running, but just as important as reaching our goal is how we did it. Addressing climate change will require adding renewable energy wherever possible and, for us as a company, making decisions that have an impact beyond our walls. We've asked ourselves: how can we use our purchasing to do the most good in the broader energy system?
Our first priority is to use as little energy as possible, operating our offices and facilities sustainably, with a strong focus on our data centers. Thanks to advances in artificial intelligence and chip design, our data centers are seven times more energy efficient today than they were five years ago. Our latest Environmental Report shows that computing using centralized cloud services is up to 85 percent more efficient than using on-premises servers, which is good news for our users and the planet.
As our energy consumption has increased, so have our purchases of renewable energy, allowing us to achieve our 100 percent renewable energy goal two years in a row.
Still, keeping the internet humming is a big job, and it means finding ways to add new renewable energy to grids around the world. Our main strategy involves entering into long-term contracts, called Power Purchase Agreements (PPAs), to buy electricity from wind or solar farms built near our facilities. PPAs have more impact than other purchasing methods, such as buying unbundled Renewable Energy Credits, because PPAs spur the construction of new renewable energy projects. In 2018, our energy purchasing kept pace with our demand thanks to several PPA-driven projects—including three wind farms in Scandinavia, dozens of massive wind turbines in Oklahoma, and more than 120,000 solar panels in the Netherlands.
We recently began buying electricity from this new solar project in the Netherlands, as seen on Google Earth
As much as we like PPAs, they're complicated to arrange, which is why we've also begun to partner with utility companies. In four U.S. states, we've helped design programs that enable businesses to buy renewable energy through their power provider. We're a customer for these programs, but we also see our work as opening pathways for other organizations. By making it simple to choose renewable energy through utilities, we can enable more companies to play a role in fighting climate change.
Two final approaches can help expand renewable energy by making it more economical. In the Netherlands, we joined several companies to buy energy as a consortium. We hope our approach to cross-company energy purchasing will serve as a useful model for smaller companies interested in banding together to realize the cost savings that come with large renewable energy deals. We've also started using machine learning to make wind production in the central U.S. more predictable and valuable, improving the business case for deploying more of it.
We source electricity from wind and solar projects on four continents, with a combined capacity of nearly 3.5 gigawatts
So what comes next?
We want to make it simple for any business—be it a flower shop, retailer, or startup—to buy cheap renewable energy. Though clean energy now makes economic sense across much of the globe, it remains difficult for many companies to access. We've joined other major energy purchasers to launch the Renewable Energy Buyer's Alliance, with the goal of catalyzing 60 gigawatts of new renewable purchases by 2025.
Closer to home, last year we announced our intention to power our operations entirely with carbon-free energy—24x7, 365 days a year. To bridge the gap between intermittent renewable resources and the constant demands of the digital economy, we'll have to test new business models, deploy new technologies, and advocate for new policies. Yet aiming for 24x7 carbon-free energy reflects reality—ultimately, it's where the world must go. We're excited to work with our partners to invent the way forward.