An update on our clean energy progress in 2022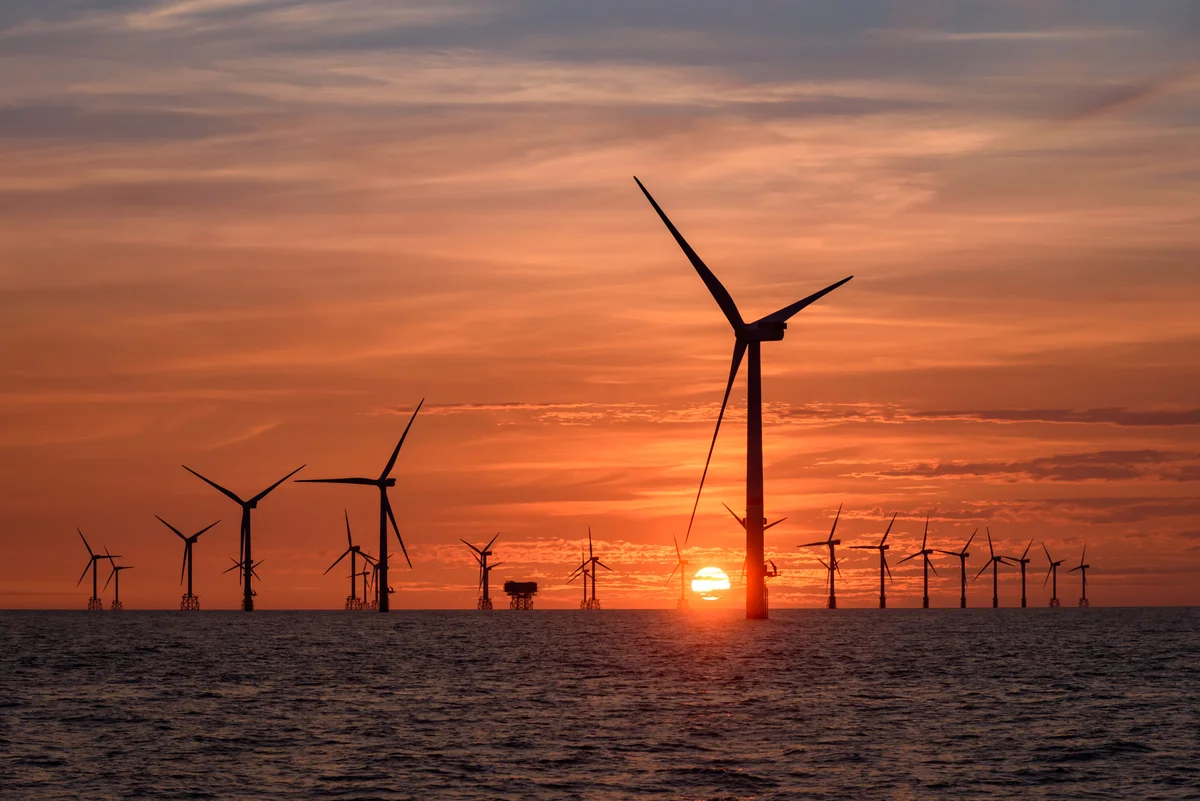 For companies working to accelerate the clean energy transition, 2022 has been quite a year.
Momentum for clean energy has continued to grow around the world, with renewable capacity projected to reach a record 320 GW this year. High energy prices and new pressures on the grid, particularly in Europe, underscored the need for secure, reliable, sustainable and affordable energy sources, and stimulated new actions by governments and the private sector to deliver them. Through the Inflation Reduction Act the U.S. committed to its largest-ever investment in energy and climate action, and globally an estimated $1.4 trillion in new investments surged into clean technology and infrastructure.
Responding to these developments, this month the International Energy Agency (IEA) made its largest ever upward revision to its global renewable energy forecast. Solar and wind generation are now expected to more than double by 2027, together surpassing coal as the largest source of power generation by early 2025.
The year in clean energy at Google
2022 has also been an exciting year for clean energy at Google, as we've continued to make progress on our goal of operating our data centers and office campuses on 24/7 carbon-free energy (CFE) by 2030.
Our 24/7 CFE goal is designed to decarbonize the energy use of our operations while supporting and accelerating global efforts to decarbonize power grids everywhere. New research this year from Princeton University, the Technical University of Berlin, and the IEA demonstrated the grid-level benefits that result from buyers adopting 24/7 CFE goals and procurement practices, including accelerated deployment of advanced CFE technologies and retirement of fossil fuel capacity.
We continued to support and power up new clean energy projects around the world, bringing new solar and wind projects online in Chile, Finland, and Denmark and signing deals to support new projects in the U.S., the UK and Spain. In Belgium, we installed and began using the first ever battery-based system for backup power at a hyperscale data center, which can also provide services to the electric grid. And we continued to lead with transparency, sharing updates on our progress towards 24/7 CFE, lessons learned along the way, and new tools to enable others to procure clean energy more effectively.
Advancing clean energy beyond our operations
One lesson that we keep coming back to is that decarbonizing the electricity grids that serve us will require new policies, technologies, investments and partnerships to be rolled out at unprecedented speed and scale. That's why our team at Google has continued to look beyond our own energy footprint and work to drive system-level transformations that enable and accelerate grid-level decarbonization everywhere.
In 2022, we expanded our work with partners around the world to advance the development and adoption of time-based energy attribute certificates (T-EACs), a new tool to enable clean energy production, consumption, and trading to be tracked on an hourly basis. The need for hourly tracking became even clearer this year, as policy makers in the U.S. and Europe grappled with how to ensure and verify that the emerging hydrogen industry is powered by carbon-free energy sources.
We also continued to advocate for policies and advance partnerships aimed at accelerating grid decarbonization. In April, we released a first-of-its kind roadmap with our recommendations for energy policy and market reforms, drawing on our years of experience as a buyer in markets around the world. Last month we launched the Asia Clean Energy Coalition (ACEC), a new consortium to expand corporate clean energy access in Asia, and announced a $1 million grant from Google.org to support the global expansion of the Clean Energy Buyers Alliance and establish a secretariat for the U.S. State Department's Clean Energy Demand Initiative. We were thrilled to see the UN's 24/7 CFE Compact grow to over 100 signatories, and through partnerships with global organizations like Sustainable Energy for All and C40 Cities we continued to support companies, governments, and others working to advance 24/7 CFE solutions. We also supported our customers as they worked to accelerate their own transitions to clean energy, by offering a pilot program for 24/7 CFE insights.
Looking ahead - clean energy and the path to net-zero emissions
This past year was also a defining year for growing and refining our approach to clean energy. Since Google announced the goal of achieving net-zero emissions across our operations and value chain, including our consumer hardware products, by 2030, we have expanded our focus on value chain emissions and engaged our partners and suppliers to advance solutions to quantify, track, and reduce emissions.
As we build out our roadmap to net-zero emissions, one early lesson we've learned is that clean energy is just as critical to reducing emissions from our facilities and value chain as it is to our data center and office campus electricity consumption. Building and vehicle electrification will be necessary to enable our facilities to run on CFE, and we'll need to increase our CFE procurement to power these facilities cleanly. Looking across our broader value chain, a significant share of our suppliers' emissions trace back to the electricity grids that power them. Accelerating clean energy will be critical to helping our suppliers reduce their emissions, and we look forward to working with them to drive more CFE deployment around the world and unlock its benefits for people and the planet.
Looking ahead to 2023, we're excited to expand our clean energy ambition as we continue on the path to net-zero emissions. We'll continue to focus our efforts on maximizing our contribution to global decarbonization, and to share our progress as we work with our partners to build new CFE projects, advance new technologies, and advocate for new policy and market innovation.