For Earth Day, an update on our commitments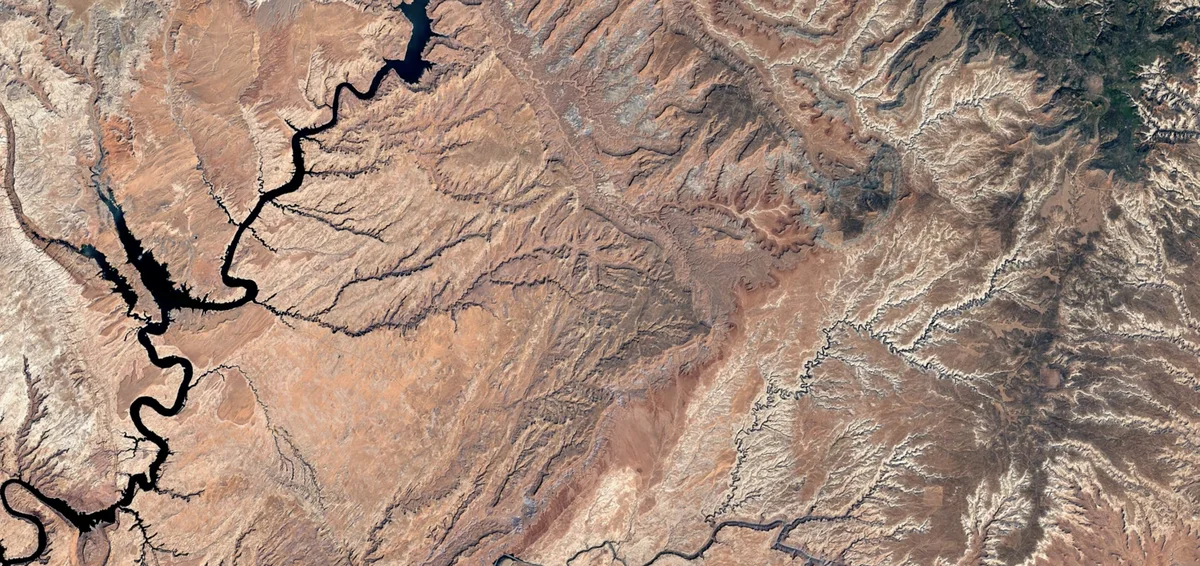 In 2020, as part of our third decade of climate action, we established a bold set of goals to help build a carbon-free future for everyone. For Earth Day, we're sharing recent progress we've made including new investments to help partners address climate change, product updates that allow everyone to make sustainable choices and highlights from our journey to net zero.
Helping our partners address climate change
To provide deeper insights into climate change data — like increased food insecurity, the nexus of health and climate and extreme weather events — we need to enable everyone to create solutions. We've continued to provide organizations, policymakers, researchers and more with the data, technology and resources they need to address climate change. Today we announced that Data Commons — our open-source platform built to organize public data and enable standardized, universal access to anyone — is now one of the world's largest knowledge graphs on sustainability. Data Commons has grown to include more than 100 data sources about the climate, health, food, crops, shelter, emissions and more.
Other initiatives we've recently announced to help partners include:
A Google.org Sustainability Seed Fund in Asia Pacific: This new $6 million fund provides organizations in areas experiencing the brunt of climate change with additional resources to address issues like air quality, water preservation and renewable energy access.
Our research shows, 75% of companies think technology will play a key role in their ability to reach sustainability goals: Our recent Google Cloud survey of nearly 1,500 executives across 16 countries found that sustainability tops business priorities, but few business leaders know how to begin or measure impact. We'll continue to support customers with tools to help them make meaningful progress.
Helping build a free carbon calculator for businesses: For small and medium-sized enterprises (SMEs) finding the resources to measure and manage emissions is challenging. We partnered with the Sweden-based company Normative to provide funding and support to develop a free Business Carbon Calculator that is now available through the UN Race to Zero backed SME Climate Hub.
Helping everyone make more sustainable choices
Individuals are also looking for ways to take care of the planet. We've been looking at building more ways for our products to give people access to the information and tools needed to make more sustainable choices.
Today, when you go to Google.com, you'll see timelapse imagery from Google Earth Timelapse and other environmental organizations that illustrates the effects of climate change. This is part of our ongoing efforts to spotlight the impact of climate disasters and help people learn what actions they can take to minimize the effects. Last October, we partnered with the United Nations to make it easier for people to find climate change information. When you search for 'climate change' in certain languages, you'll see information panels and visuals on the causes and effects of climate change and individual actions they can take to live more sustainably. This was already available in English, French and Spanish, and today we expanded to include Arabic, Chinese, Indonesian, Italian, Japanese, Portuguese, Russian, Thai and Vietnamese.
Here are more ways our products are helping people make sustainable choices:
Saving energy with Nest: Since Nest launched its first smart thermostat over ten years ago, it has helped people save nearly 100 billion kilowatt-hours of energy — that's enough energy to light up the entire planet for ten days! Now compatible Nest thermostats can do even more with Nest Renew, a thermostat service announced last year in the U.S. When Nest Renew customers take actions at home that save energy, they earn 'Leafs'. Once customers reach Leaf milestones, they can vote to direct funds to one of our Energy Impact Program partners, Elevate and GRID Alternatives. These funds have gone toward energy-efficient upgrades to affordable housing in Chicago and the expansion of solar installation programs in California. Nest Renew is currently available in early preview, sign up to join the waitlist.
More sustainable transportation options: Over ten years ago, cycling directions came to Google Maps. Today, it's available in over 30 countries. In 2021 alone we added over 170,000 kilometers of bike lanes and bikeable roads, bringing more options to people looking for sustainable transportation alternatives.
Building a carbon-free future at Google
Lastly, we've always believed that to enable others we need to be leaders in the way we address our impact on the planet. In October, we set a goal to achieve net-zero emissions across all of our operations and value chain, including our consumer hardware products, by 2030. We aim to reduce the majority of our emissions (versus our 2019 baseline) before 2030, and plan to invest in nature-based and technology-based carbon removal solutions to neutralize our remaining emissions.
We've recently shared more on how we're driving toward net zero:
24/7 carbon-free energy priorities: For emissions associated with powering our data centers and offices, we have an ambitious goal to operate on 24/7 carbon-free energy by 2030. This will require new technology to help with grid decarbonization, like our first-ever battery-based system for backup power at a hyperscale data center that is now operational in Belgium. Additionally, governments will need policies that speed up the transition to clean energy. Last week, we published a roadmap outlining policy priorities ​​that accelerate the decarbonization of electricity grids across the world and our commitment to advancing them.
Investing in carbon removals and carbon markets innovation: Beyond our value chain, we'll build on our leadership in high-impact methane reduction and destruction projects. We'll also invest in emerging companies developing technology-based and nature-based carbon removal solutions, like our recent $200 million commitment through Frontier. And we will help strengthen carbon markets through our Google.org contribution to Gold Standard's digitization efforts and our $2 million contribution to the Integrity Council for the Voluntary Carbon Markets.
We all have to act now and act together if we're going to avert the worst effects of climate change. At Google, one of the most powerful things we can do is build technology that allows us, partners and individuals to take meaningful action. We plan to continue this critical work and do what we can to protect the planet.