Google's clean energy progress in Ireland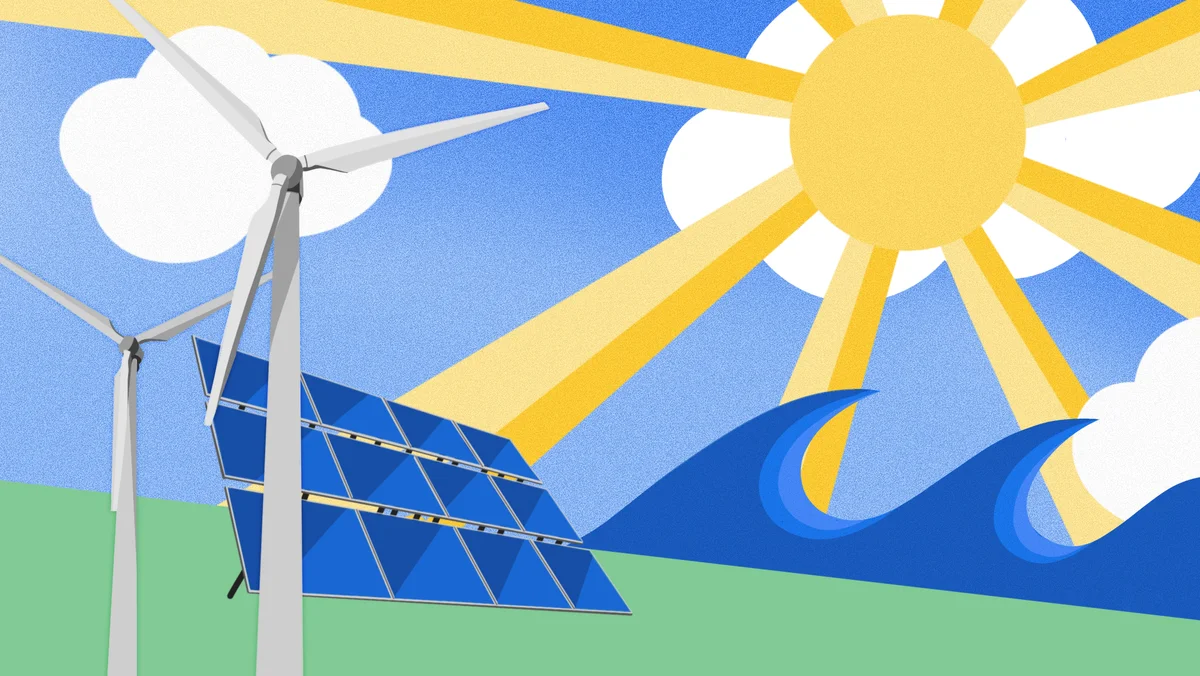 In 2020, we announced our ambition to run on 24/7 carbon-free energy on every grid where we operate every hour of every day by 2030. This builds on our longstanding commitment to global renewable energy purchasing. Since then, we've been working hard to transition our operations and the electricity grids that serve us to cleaner sources of power, through a combination of clean energy procurement, technology innovation, and policy advocacy. Today's power purchase agreement (PPA), Google's first long-term renewable energy deal in Ireland, brings us one step closer to making our ambition a reality.
A cleaner cloud in Ireland
In Ireland, we have signed an agreement with Power Capital Renewable Energy for 58 megawatts (MW) of new-to-the grid capacity from the Tullabeg Solar Farm. This agreement will enable the construction of a new renewable energy project. It will add new renewable energy to the grid that our offices and data centre run on, contributing to the decarbonisation of Ireland's electricity system and of our operations.
Our current projections indicate that, once operational, this PPA will help our offices and data centre in Ireland to reach 60% carbon-free energy in 2025 when measured on an hourly basis. At present, we already match 100% of our electricity consumption of our global operations with purchases of renewable energy on an annual basis. But this deal goes one step further: we will be adding carbon free energy directly to Ireland's grid — right where and when we use it. We will continue to support the development of additional clean energy resources on the Irish grid to achieve our goal of operating on 100% carbon-free energy, every hour of every day.
In addition to contributing to decarbonizing Google's services, renewable projects like this one help Ireland to achieve its own renewable energy targets. The Irish Government's Climate Action Plan aims to meet 80% of the national electricity demand with renewable energy. It also sets a sub-target for corporate electricity consumers, that 15% of the country's electricity demand by 2030 should be met through corporate PPAs. This project brings Ireland closer to reaching these goals.
Since we began purchasing renewable energy in 2010, we've signed more than 35 wind and solar agreements in Europe totalling nearly 3 gigawatts of clean energy generation capacity — the equivalent of installing more than 9 million solar panels. These renewable energy deals coupled with our carbon-intelligent computing platform — which shifts the timing and location of certain compute tasks to times of day and locations where renewable energy sources are most plentiful — enable us to operate cleaner data centres and offices.
One step closer to a carbon-free future
Across Google, we've matched 100% of our electricity use with renewable energy annually since 2017, for six consecutive years. Achieving 24/7 carbon-free energy is more complex and technically challenging than annually matching our energy use with renewable energy purchases, as it requires developing a diverse and local portfolio of carbon-free energy resources that can match our electricity demand in every hour, on the same grid. No company of our size has achieved 24/7 CFE before, and there's no playbook for making it happen. But we see our efforts as part of a bigger picture, and we've set this ambitious goal to help scale new energy technologies and products that will enable grids and other consumers to decarbonize.
This PPA helps to take us closer to our 24/7 carbon-free energy matching ambition because solar generation complements the abundant wind generation already on the Irish grid, thereby increasing the extent to which Google's data centre and offices in Ireland are matched with local, carbon-free energy sources.
Research has shown that 24/7 Carbon-Free Energy procurement leads to lower emissions for both the electricity consumer and the electricity system, while also supporting the deployment of advanced clean energy technologies. For more information on our 24/7 carbon-free energy progress, see our 2023 Environmental Report.
This long-term energy deal comes as Google celebrates its 20th anniversary in Ireland. This deal follows a series of announcements that we've made in the country such as our new Bolands Mills development and The Google Safety Engineering Center for Content Responsibility.
Learn more about our goal to reach 24/7 carbon-free energy on our website.