The Internet is 24x7. Carbon-free energy should be too.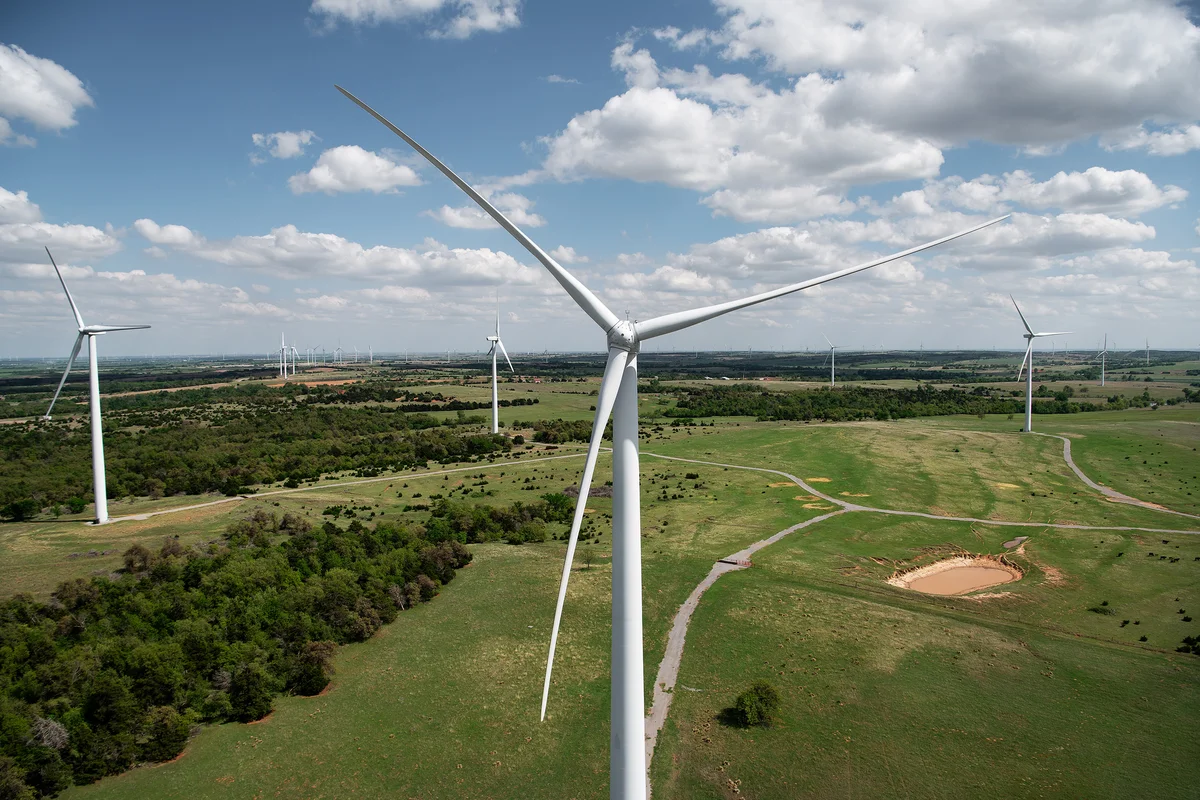 Electricity is the fuel that allows our data centers to deliver billions of Google searches, YouTube views, and much more—every single day, around the clock. Our commitment to carbon-free energy should be around the clock too.
Today we published an inside look at the sources of Google's electricity around the globe, to gauge how we're tracking toward our long-term aspiration of sourcing carbon-free energy on a truly 24x7 basis. Our new discussion paper highlights how some of our data centers—like the one in Hamina, Finland—are already performing remarkably well on this front. The paper shares location-specific "Carbon Heat Maps" to visualize how well a data center is matched with carbon-free energy on an hour-by-hour basis. For Hamina, a heat map shows that 97 percent of the facility's electricity use last year was matched with carbon-free sources.

Last year, 97 percent of our Finland data center's electricity use was matched on an hourly basis with carbon-free sources.
The predominance of carbon-free energy at our Finland data center is partly due to Google's purchases of wind energy in the Nordic region. Indeed, our large-scale procurement of wind and solar power worldwide is a cornerstone of our sustainability efforts, and has made Google the world's largest corporate buyer of renewable energy. Last year we matched 100 percent of our annual electricity consumption with renewable energy purchases, and will continue to do so as we grow.
In many cases, we've partnered with local utilities and governments to increase the supply of renewable energy in the regions where we operate. For example, near our data center in Lenoir, NC, we worked with our local electricity supplier to establish one of the first utility solar purchase programs in the U.S. Solar alone, however, is unable to provide electricity around the clock. When the sun is shining, our Lenoir data center is quite carbon-free (indicated by the midday green ribbon in the Carbon Heat Map below), but at nighttime it's more carbon-intensive; we plan to tackle this issue in the coming years by procuring additional types of carbon-free energy.

Last year, 67 percent of our North Carolina data center's electricity use was matched on an hourly basis with carbon-free sources.
The Carbon Heat Maps demonstrate that there are times and places where our electricity profile is not yet fully carbon-free. They suggest that our 100 percent renewable energy purchasing goal—which relies on buying surplus renewable energy when it's sunny and windy, to offset the lack of renewable energy supply in other situations—is an important first step toward achieving a fully carbon-free future. Ultimately, we aspire to source carbon-free energy for our operations in all places, at all times.
Creating a carbon-free future will be no easy feat, but the urgency of climate change demands bold solutions. Our discussion paper identifies several key actions that we and the rest of the world must take—including doubling down on renewable energy purchases in a greater number of regions—to achieve 24x7 carbon-free energy. We have our work cut out for us and couldn't be more excited to push forward.