Doing our part for California's monarch butterflies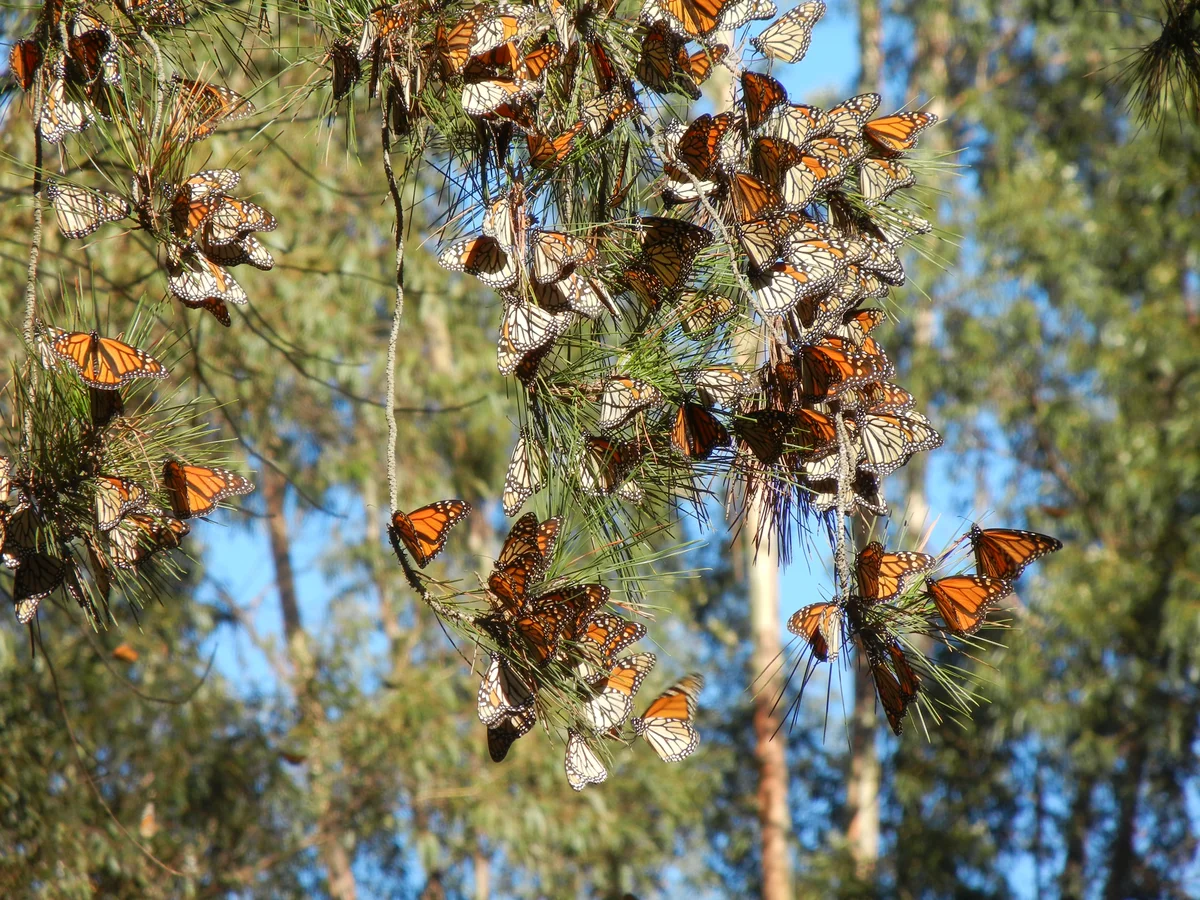 We're always looking for ways to use our technology and resources to protect the planet and support our communities. This means setting moonshot goals — like operating entirely on carbon-free energy, every hour of every day by 2030, and it also means working together with governments and nonprofits, to address urgent and local sustainability issues in creative ways. 
Since 2014, we've been using our campuses to support wildlife and our communities. Our Ecology Program has created over 13 acres of new site-appropriate habitat on our campuses, with dozens more in the works.
As part of this work, we're taking steps to help address the threat facing California's monarch butterflies. Last year, California only saw 2,000 monarch butterflies during the winter: a 99.9% decline from the millions of monarchs that visited the state in the 1980s and over a 90% decline just from 2019, when 29,000 monarchs were identified. Unfortunately, increased development, climate change and pesticides are all contributing to the rapid decline of the once-plentiful monarchs.  This threatens the species as well as the crops we eat and the entire ecosystems that the monarchs call home. 
We're building on the state of California's conservation efforts with $1 million to help restore and enhance an additional 600 acres of habitat for monarchs and other pollinators across California, including creating more habitat on our own campuses. Monarchs need more habitat to support their repopulation and migration, which means protecting and restoring key sites on the coast and adding more native milkweed and nectar plants in priority areas across the state.
 A monarch butterfly flies over a narrowleaf milkweed plant in California.
Google will spend $500,000 to create new monarch and other pollinator habitat on our Bay Area and Southern California campuses. And Google.org is granting $500,000 across the Xerces Society and Peninsula Open Space Trust (POST), to help protect and restore hundreds of acres of important monarch habitat where it matters most across California, including habitat restoration south of San José in coordination with the Santa Clara Valley Open Space Authority. 
We'll also be sponsoring research to understand the science behind why the monarch population is crashing and will be monitoring monarchs on our Bay Area campuses to observe their habitat use, sharing our findings with local organizations and agency scientists to help identify other potential efforts that can reverse the trend.  
This week, not coincidentally, is National Pollinator Week. We hope today's news raises awareness of the plight of the monarch butterfly, and encourages others to contribute to save this critical and beautiful fixture in the backyards, parks, farms and wildlands of our home state.
Photos courtesy Xerces Society