The path to a sustainable future begins with informed decisions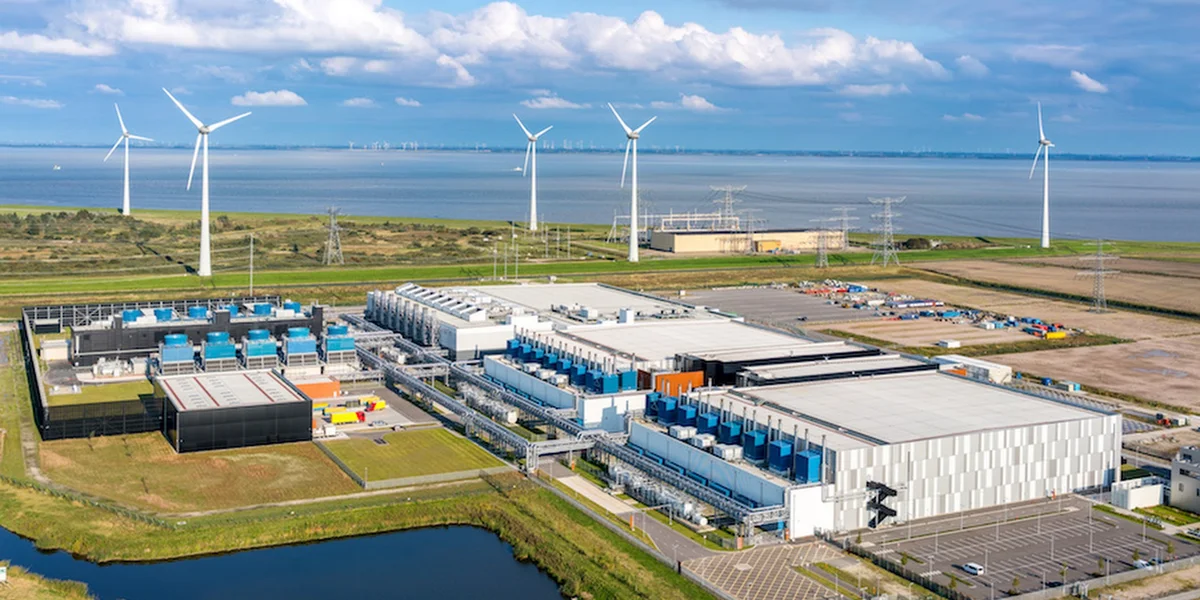 The journey to a clean, sustainable future starts with making smarter everyday decisions. But what happens when you can't make sense of all of the information surrounding a decision, or don't know where to start?
A few years ago, one of Google's engineers, Jim Gao, and his team set out to see if our data centers could be made even more energy efficient using information and machine learning. Data centers—which can be as large as a football field—are filled with thousands of humming servers. Every search performed, email sent, page served, comment posted and video loaded passes through these servers and uses vast amounts of energy. The team used machine learning to model simulations of available information from data center operations—like temperature, IT loads, and pump speeds—and identify opportunities to optimize operational performance and cut energy use. Now, instead of relying on human-implemented recommendations, the AI system helps controls data center cooling under the supervision of a data center operator.
As the Sustainability Officer at Google, I frequently interact with people like Jim who are using technology to take steps toward a cleaner future. And as an information and technology company, Google can play a key role in helping people, governments and companies tackle climate change. As in Jim Gao's data center project, the first step is to make information accessible and usable, so we can make decisions and develop technical solutions that can have a positive impact on our planet.
The more individuals know, the more they can do
Our greatest impact on the planet comes from three things: food, water and energy usage. But we don't always know how big our impact is when it comes to these three things and what can be done on an individual level.
A few years back, Googler Carl Elkin was curious to know the untapped solar potential of his own rooftop in Boston. He analyzed satellite data to find his answers, and Project Sunroof was born out of his efforts. With Project Sunroof, families and companies can explore whether they should switch to solar based on where they live. This helps more families get closer to zero-carbon energy consumption. With an average U.S. household consuming 10,764 kW per year, that's the equivalent of removing the carbon sequestered by 9.4 acres of forest in one year.
We want to bring more tools like this to individuals so they can better understand the steps they can take toward living more sustainably. We recently teamed up with the California Academy of Sciences to create Your Plan, Your Planet—an interactive way for people to understand their environmental impact and learn simple, science-based ways to improve it. For example, the average American family runs through three swimming pools worth of water each year, and most of the time they don't even realize it! Simple changes, like installing a low-flow showerhead or fixing common household leaks, can drastically reduce water usage.
Giving policymakers the information they need to take action
Creating a clean and healthy planet is a shared responsibility, and we can't just leave the work to individuals. As a company, Google has been focused on sustainability since the early days: maintaining carbon neutrality since 2007, matching 100 percent of the 2017 electricity consumption of our global operations with renewable energy purchases, leading the industry in data center energy efficiency, creating more than 11 million square feet of LEED-certified office space, and diverting more than 75 percent of our waste from landfills.
Global change requires a global response. As we make progress at Google on our own sustainability goals, we share what we've learned—but we need to do more to empower more businesses, governments and policymakers to take action toward building a cleaner future.
To bring information to more policy makers, we launched the Environmental Insights Explorer (EIE), an online tool created in collaboration with the Global Covenant of Mayors for Climate & Energy (GCoM) that combines global mapping data and standard greenhouse gas (GHG) emission rates to estimate city-scale building and transportation carbon emissions data. EIE makes it easier for cities to access climate-relevant data and use it to better implement policies, build effective solutions and measure progress. It's just one way that we're helping organizations make sense of data and identify opportunities for change.
The work is far from over
Positive environmental impact is possible if we give people access to information. By filling in gaps in knowledge, we can help people and policymakers take actions that create change on a global scale. Ultimately, we hope Google can provide a platform for our users to change the world. Twenty years after our founding, we've only just begun.