Our commitment to water stewardship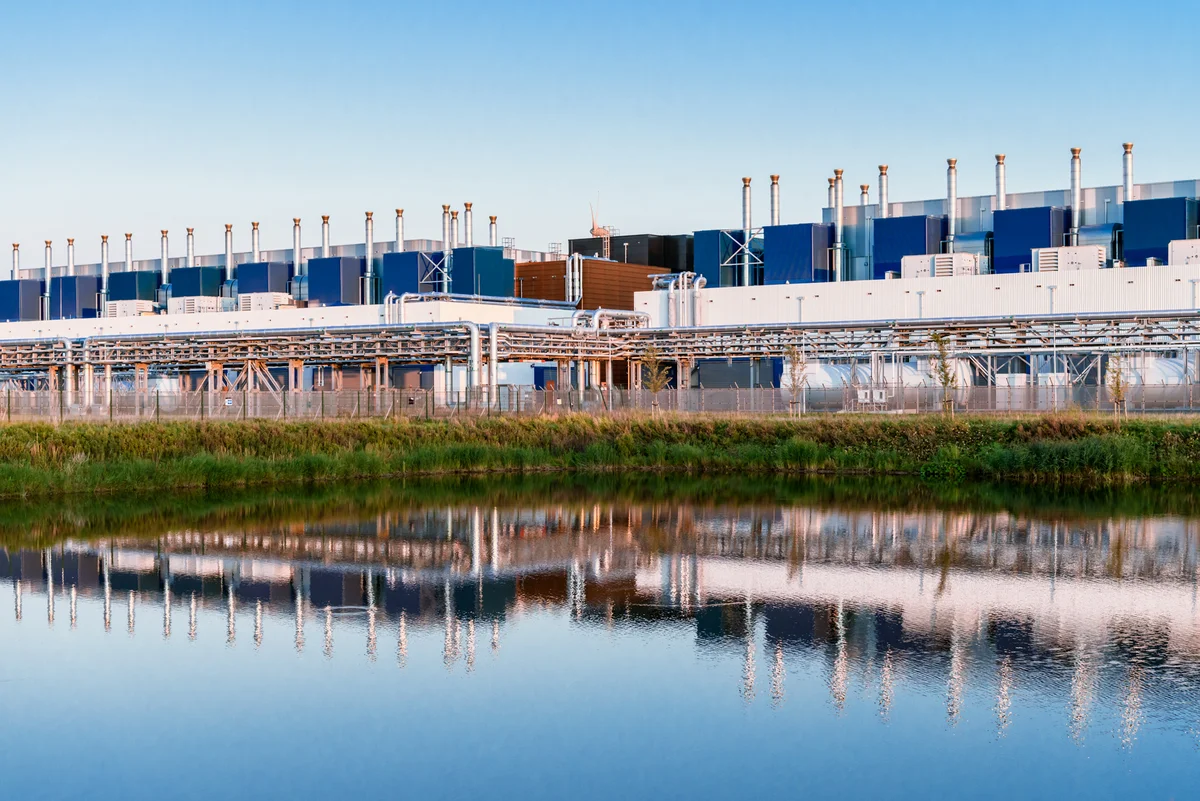 I grew up in Muir Beach, California, and was fortunate to spend my childhood exploring its beautiful forests and streams. Today, these delicate ecosystems are threatened as the entire west coast of the U.S. is experiencing one of the worst droughts in recorded history. Unfortunately, this problem extends beyond the stretch of coastline I call home. Climate change is exacerbating water scarcity challenges around the world as places suffer from diminished rainfall — from Brazil's semi-arid region to Sub-saharan Africa. At the same time, we've seen strong storms bring devastating floods to places like the eastern U.S., central China, and western Germany.
Last September, we announced our third and most ambitious decade of climate action and laid out our plan toward a carbon-free future. Building on this commitment, we are pledging to a water stewardship target to replenish more water than we consume by 2030 and support water security in communities where we operate. This means Google will replenish 120% of the water we consume, on average, across our offices and data centers. We're focusing on three areas: enhancing our stewardship of water resources across Google office campuses and data centers, replenishing our water use and improving watershed health and ecosystems in water-stressed communities; sharing technology and tools that help everyone predict, prevent and recover from water stress.
Managing the water we use responsibly
We use water to cool the data centers that make products like Gmail, YouTube, Google Maps and Search possible. Over the years, we've taken steps to address and improve our operational water sustainability. For example, we deployed technology that uses reclaimed wastewater to cool our data center in Douglas County, Georgia. At our office campuses in the San Francisco Bay Area, we worked with ecologists and landscape architects to develop an ecological design strategy and habitat guidelines to improve the resiliency of landscapes and nearby watershed health. This included implementing drip irrigation, using watering systems that adjust to local weather conditions, and fostering diverse landscapes on our campuses that can withstand the stresses of climate change. 
Our water stewardship journey will involve continuously enhancing our water use and consumption. At our data centers, we'll identify opportunities to use freshwater alternatives where possible — whether that's seawater or reclaimed wastewater. When it comes to our office campuses, we're looking to use more on-site water sources — such as collected stormwater and treated wastewater — to meet our non-potable water needs like landscape irrigation, cooling and toilet flushing.
Investing in community water security and healthy ecosystems
Water security is an issue that goes beyond our operations, and it's not something we can solve alone. In partnership with others, we'll invest in community projects that replenish 120% of the water we consume, on average, across all Google offices and data centers, and that improve the health of the local watersheds where our office campuses and data centers are located. 
Typically, the water we all use every day comes from local watersheds — areas of land where local precipitation collects and drains off into a common outlet, such as a river, bay or other receiving body of water. There are several ways to determine whether a watershed is sustainable including measuring water quality and availability and community access to the water. 
We'll focus on solutions that address local water and watershed challenges. For example, we're working with the Colorado River Indian Tribes project to reduce the amount of water that is withdrawn from Lake Mead reservoir on the Colorado River in Nevada and Arizona. In Dublin, Ireland, we're installing rainwater harvesting systems to reduce stormwater flows to improve water quality in the River Liffey and the Dublin Bay. And in Los Angeles, we're investing in efforts to remove water-thirsty invasive species to help the nearby ecosystem in the San Gabriel mountains.
Using data tools to predict and prevent water stress
Communities, policymakers and planners all need tools to measure and predict water availability and water needs. We're dedicated to working with partners to make those tools and technologies universally accessible. To that end, we've recently worked with others on these water management efforts: 
Partnered with the United Nations Environment Programme and the European Commission's Joint Research Centre (JRC) to create the Freshwater Ecosystems Explorer. This tool tracks surface water changes over time on a national and local scale. 

Co-developed the web application OpenET with academic and government researchers to make satellite-based data that shows how and where water moves when it evaporates available to farmers, landowners and water managers.

Provided Google.org funding for Global Water Watch and Windward Fund's BlueConduit. Global Water Watch provides real-time indicators for current and future water management needs, and was built in partnership with Google.org, WRI, WWF and Deltares. BlueConduit quantifies and maps hazardous lead service lines, making it easier to replace water infrastructure in vulnerable communities.
When it comes to protecting the future of our planet and the resources we rely on, there's a lot to be done. We'll keep looking for ways we can use our products and expertise to be good water stewards and partner with others to address these critical and shared water challenges.