Restor helps anyone be a part of ecological restoration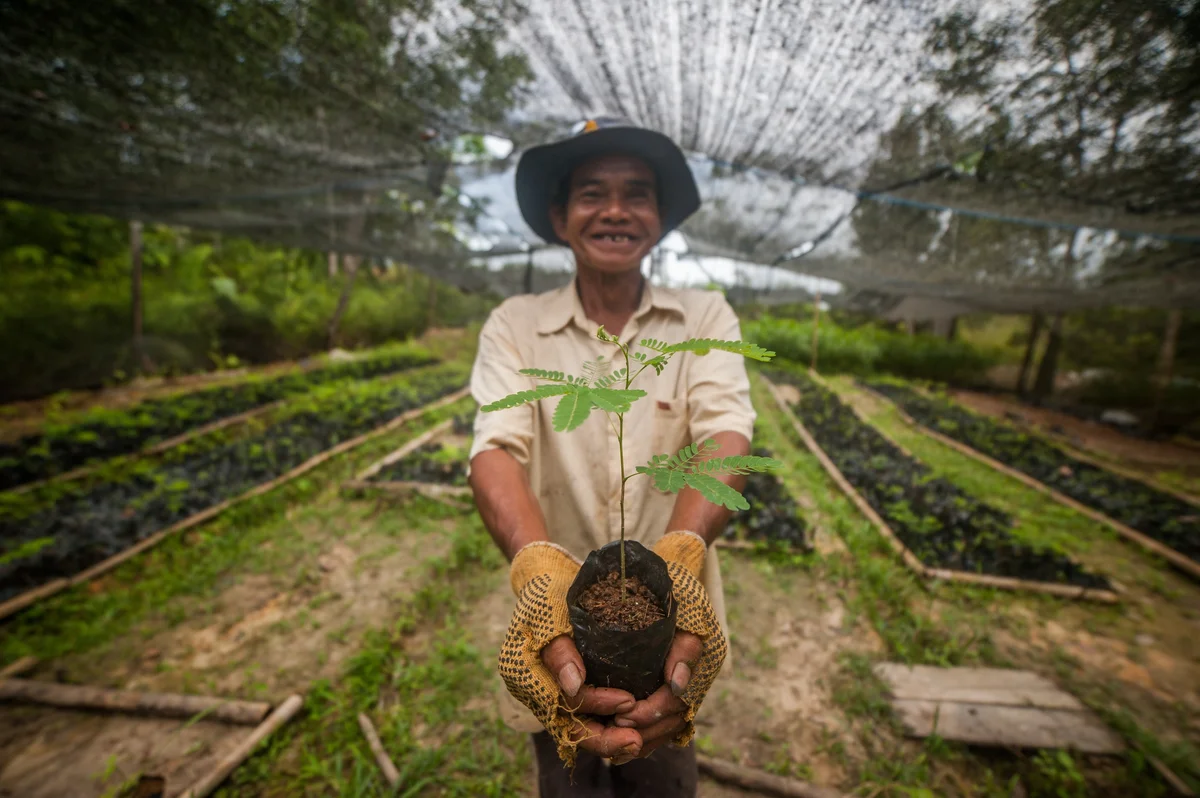 In the face of a rapidly warming planet, protecting and restoring the world's ecosystems is critical for safeguarding the biodiversity we all depend on and for helping us adapt to a changing climate. In addition, restoring ecosystems around the world has the potential to draw down about 30% of accumulated global carbon emissions and is key to limiting the worst effects of climate change. But where do we start and how?
How Google technology helps unlock ecological insights
As part of their work to better understand the relationship between ecological systems and climate change, professor Thomas Crowther and scientists at ETH Zurich's Crowther Lab analyzed 78,000 images of tree cover and applied machine learning (ML) models to predict where trees could naturally grow. The findings revealed a thrilling opportunity: outside of urban and agricultural areas, there are approximately 0.9 billion hectares of degraded lands worldwide that could potentially support an additional trillion trees. The discovery catapulted restoration into the headlines, and Crowther Lab saw a need to support new and existing restoration projects by bringing together practitioners and scientists to form a global network — and to make the movement accessible to the public.
The result is Restor, which launches this week. Founded by Crowther Lab and powered by Google Earth Engine and Google Cloud, Restor allows anyone to analyze the restoration potential of any place on Earth. When you outline a given area on the Restor map, it will show you data on local biodiversity, current and potential soil carbon, and other variables like land cover, soil PH and annual rainfall. With this information, anyone can better understand their local environment and become a restoration practitioner. The platform connects practitioners, facilitates the exchange of information, and makes projects visible to potential funders and the public.
Designers, animators and creative technologists from Google Creative Lab helped design and develop the platform. Additional support, in the form of a $1 million grant from Google.org, is helping the Restor team test new ways to monitor ecosystem restoration progress by collecting data on indicators such as tree size and density, soil moisture, and vegetation structure from various restoration projects currently underway. Insights from this data will help Restor's machine learning models deliver more accurate ecological insights, monitor project development, enable early intervention in at-risk areas, and help restoration organizations learn from one another.
Working together to expand the global restoration movement
Restor is making essential scientific data and high-resolution satellite imagery openly accessible to anyone, anywhere in the world with an internet connection. As the effort to invest in and support ecosystem restoration grows, we want to make sure that everyone can effectively measure progress. To do that, there needs to be sector-wide standards for tracking restoration metrics, such as the quantity of vegetation and soil carbon, native species abundance and survival rate. To support standardization, Google.org is granting $500,000 to Climate Focus to support the Global Restoration Observatory, which will bring together leading data providers, think tanks and restoration experts to do just that.
To protect and reverse the degradation of billions of hectares of ecosystems, we all need to get involved. Through our support for organizations like Restor and Climate Focus, we hope to empower a global restoration movement and make it possible for groups and individuals everywhere to heal our planet.