How we're working with governments on climate goals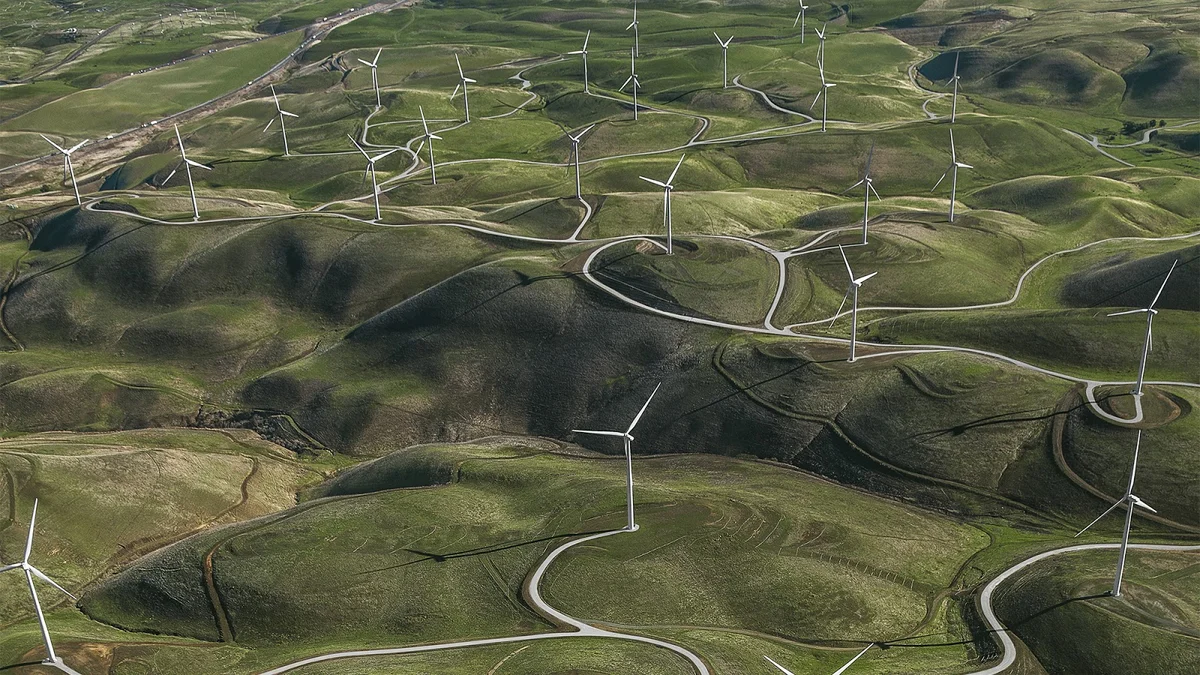 When it comes to sustainability, we have a responsibility to work together — across governments, businesses and communities — and take action now. As the former Federal Chief Sustainability Officer for the U.S. government, I know firsthand the positive impact of technology companies and governments working together to address climate change. 
I'm thrilled to see the 24/7 carbon-free energy commitment for Federal buildings in President Biden's proposed infrastructure plan, and am heartened by localized efforts, like Des Moines City Council's similar commitment to a 24/7 carbon-free goal. At Google, we know the hard work it takes to get there. We were the first major company to become carbon neutral in 2007, and in 2017 we became the first company of our size to match 100% of our annual electricity use with renewable energy, something we've achieved three years in a row. We also recently set our most ambitious goal yet: operating our data centers and campuses on carbon-free energy 24/7 by 2030. 
Meeting these ambitious goals can seem daunting — especially as the urgency to act intensifies. Still, I'm confident that together we can make progress. That optimism is informed by areas where we've already seen significant positive impact through technology. 
Creating the cleanest cloud 
We have the cleanest cloud in the industry, serving governments at the federal, state and local level —  a feat I'm proud of because of the impact that can have, not only on our customers here in the U.S. but around the world. In fact, International Data Corporation estimates cloud computing could save a billion metric tonnes of CO2 emissions by 2024. 
We spent years making our cloud regions and data centers more efficient to reduce our carbon footprint and our customers' carbon footprint. Today, Google data centers are twice as energy efficient as typical enterprise data centers and deliver around seven times more computing power than five years ago using the same amount of electrical power. As part of this journey, we used machine learning to reduce energy consumption for data center cooling by 30%. Now, Google Cloud and DeepMind are developing an Industrial Adaptive Controls platform to deliver Machine Learning-enabled energy savings on a global scale by autonomously controlling Heating, Ventilation, and Air Conditioning (HVAC) systems in commercial buildings, data centers, and industrial facilities.
We recently became the first cloud service to share data that helps customers to fully decarbonize apps and infrastructure, through insights on how often each Google Cloud region was supplied by carbon-free energy on an hourly basis. And already, Google Cloud helps government agencies across the U.S. lower IT costs and reduce their carbon footprints — from the Navy and the Department of Energy, to states and cities like Rhode Island, West Virginia and Pittsburgh.
Working with local governments 
Half of Earth's population lives in cities, which is also where 70% of the world's emissions originate. Local governments need access to technology that will help them build and act on climate action plans.

To help, in 2018, we partnered with the Global Covenant of Mayors for Climate and Energy to launch the Environmental Insights Explorer (EIE). EIE is a free tool that helps cities estimate emissions from buildings and transportation, understand their rooftop solar potential, and measure air quality and tree canopy coverage.
In 2020 alone, we helped 285 cities leverage EIE in their climate action planning efforts. Houston set an ambitious rooftop solar target and the City of Los Angeles used insights to inform their strategy to plant 90,000 trees. We've made EIE data available to more than 3,000 cities, helping them measure, plan and track progress toward climate action plans. Our goal is to help over 500 cities eliminate 1 gigaton of carbon emissions annually by 2030 and beyond, the equivalent to the annual emissions of Japan. We plan to expand EIE to thousands more cities and we'll continue to work with local governments and share our own learnings in support of our collective decarbonization goals.  
Advocating for a sustainable future
One of the areas where government agencies can lead by example is through sustainable federal procurement — something President Biden has emphasized as a critical step in tackling climate change. This will require government agencies to consider more efficient uses of energy and water in federal contracts for goods, works or services. We're actively working with governments to help them understand how they can benefit from our clean cloud to achieve their sustainability goals and serve their citizens with the lowest environmental impact possible. 
There's also an opportunity to incorporate sustainability criteria into Congress' oversight of government agencies through the Federal Information Technology Acquisition Reform Act (FITARA) Scorecard. This would allow agencies to learn best practices from each other, while also promoting partnerships with companies that focus on innovation and sustainability.
We're committed to partnering with governments around the world to provide our technology and insights to drive progress in the government's sustainability efforts. You can learn more about our sustainability efforts and join us on this mission.