This World Wildlife Day, the key word is adapt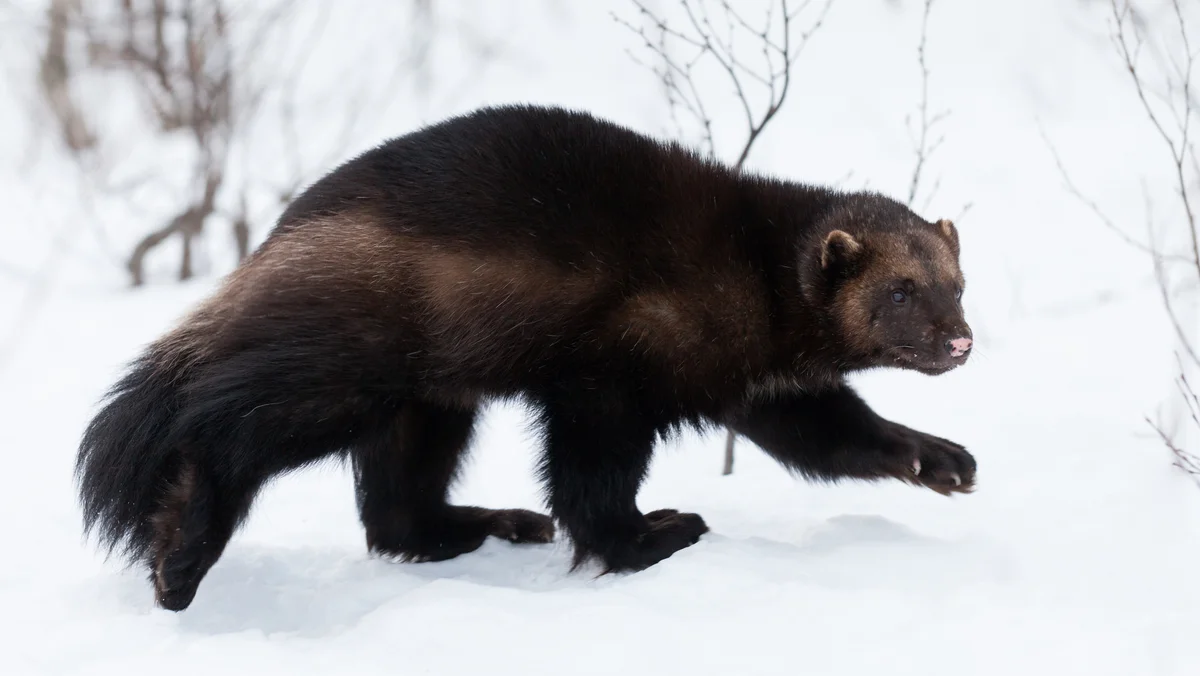 Wolverines are stocky, energetic carnivores who resemble small bears. These animals travel up to 15 miles a day and summit peaks in the wildest lands. Currently, their habitat range includes parts of the northern U.S. and Canada where they have access to huge swaths of remote land with abundant winter and spring snowpack to build dens for their baby kits. However, like other species across the world, their habitat is at risk of shrinking due to climate change.
As entire habitats change, land managers and policymakers need to be able to make local land-use decisions that support regionally important species and ecosystems. Cloud-based mapping tools, like TerrAdapt which launched to the public today on World Wildlife Day, can help prioritize areas for conservation actions — like habitat restoration, increasing protection status, and building wildlife crossings. TerrAdapt uses satellite monitoring technology powered by Google Earth Engine and Google Cloud Platform to project habitat conditions given future climate and land-use scenarios.
Areas in orange and red show the shrinking of montane wet forest habitats where snow-dependent wildlife like the wolverine live, projected to 2100.
According to this model, wolverines and other snow-dependent species are expected to see significant changes to their habitat — especially when climate change scenarios are factored into the mix. Looking forward to 2100, there is little remaining wolverine habitat in the U.S.
Projections of how the suitable habitat for snow-dependent species changes from 1990 to 2100 based on the amount of liquid water contained in the snowpack, or SWE, under a "business as usual" climate scenario.
Conservationists are concerned we're not adequately preparing to protect the wolverines and their habitat which is also home to other species of animals and plants. In 2020, the decision to federally list the wolverine as threatened under the Endangered Species Act was rejected on the basis that there's still sufficient snowpack.
Moving forward, land managers and policymakers can use TerrAdapt projections to better inform decisions like this. Carly Vynne, TerrAdapt co-founder and Director of Biodiversity and Climate at RESOLVE says that TerrAdapt helps them keep these animals on the landscape. "TerrAdapt allows us to visualize future scenarios and plan management responses," she says. "This helps make sure that our region is as resilient as possible for wolverines and the other plants, animals, and human communities that depend on our natural landscapes."
Making decisions that benefit the planet
The ability to use findings to inform conservation decisions and policy needs to grow. Equipped with information from TerrAdapt on how our current and future land-use decisions affect our natural world, we can increase ecological resilience to climate change risks and make land-use decisions that benefit our planet.
Explore how Google's technology, such as Google Earth Engine, is being used to help decision makers improve resilience and adapt to climate change. And learn more about how TerrAdapt is helping us plan for a positive future with wolverines in this short video.