Your AdSense 2022 holiday checklist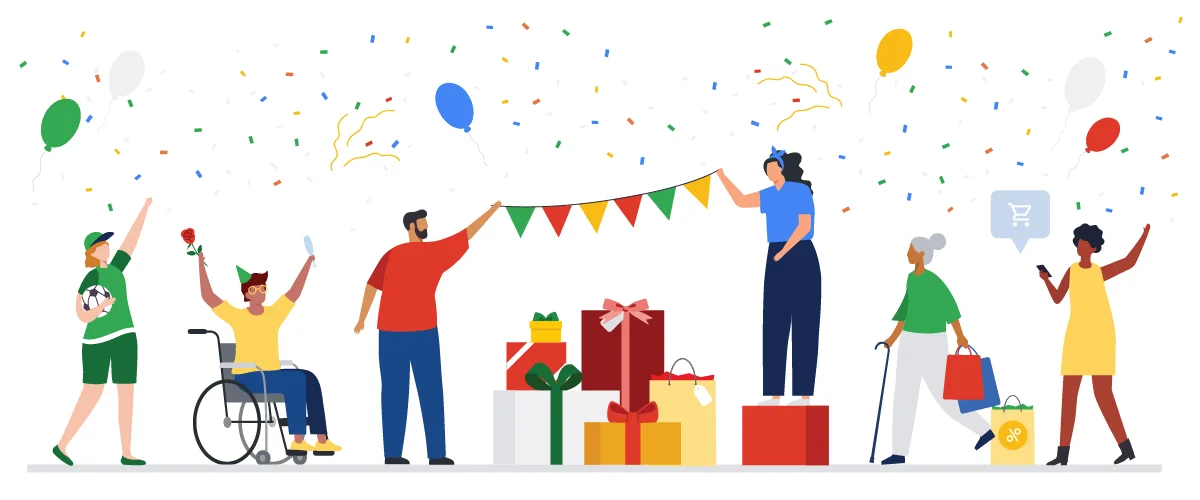 With the peak holiday season just around the corner, let's make sure your AdSense account and site are ready to make the most of every revenue opportunity.
Get started with our three-step checklist:
Step 1: Know your numbers.
Check your seasonality patterns and data from previous years so you can prepare properly for this year's peak.
Check your data using the Reports section of your AdSense account:

See which type of devices brought you the highest earnings. You can get this information by accessing the "Platforms" report in your account.
Note which ad formats performed well for you. You can get this information by accessing the "Ad formats" report.

Know your audience behavior using Google Analytics and gain insights on your site's traffic over the past holiday seasons:

Landing Pages: This Google Analytics report shows you which part of your site gets the most traffic and which users are most engaged for the longest time (Google Analytics path: Reports/Behavior/Site Content/Landing Pages).
Geo: This report highlights traffic from geographical areas in which users exhibit an interest in your site (Google Analytics path: Reports/Audience/Geo/Location).
Search Terms: This report shows you the actual queries that people have searched as well as number of unique searches per query.
Step 2: Prepare your inventory.
Maximize demand from advertisers by making sure you utilize all relevant ad formats and provide all viewable ad placements.
Add more ad units. Make sure you're adding more ads to let more advertisers compete for placements on your site during the holiday season. As always, make sure you stay inline with the AdSense policies.
Try new formats with Auto ads. As seasonal demand peaks, make sure all your ad formats and placements are available. Enable all Auto ads formats, especially AdSense's best-performing ad format, Vignette. Also, check you've turned on the "wide screen." control in your Auto ads settings for both anchor and vignette ads. Here's how to turn on Auto ads.
Automate the optimization of your ad format settings. Let Google run optimization experiments for you with Auto optimize. This lets you test different ad settings combinations and automatically apply improvements aimed at increasing revenue. High holiday traffic levels also mean your experiments can run faster, and your revenue boost kicks in sooner.
Experiment with Labs. AdSense Labs are experimental features that aren't yet ready to be rolled out to all publishers. Simply switch them on or off, whenever you like. Labs can be anything from brand-new formats to experimental features. We only show Labs if we determine that they're applicable to your site. If you're interested in trying out a Lab, we recommend you check your Labs page regularly.
Got games on your site? Sign up for the new H5 Games Ads Beta solution. It's a new AdSense product that lets you grow your earnings by showing ads in your HTML5 games. It allows you to integrate the Google Ad Placement API into your H5 Games and show ads at the best moments for your users. Sign up for the beta on our website.
Step 3: Enable the competition.
Make sure you allow more advertisers to compete for your ad units.